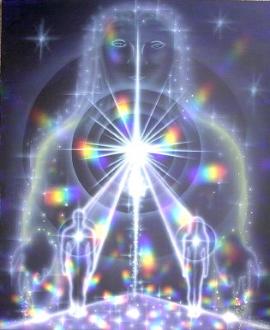 The Pleiadians are alien beings from the star cluster in the constellation Taurus known as the Pleiades. Barbara Marciniak claims that the Pleiadians chose her to be their messenger. She reveals this in her channeled book, Bringers of the Dawn.
According to Marciniak the message is: "If you can clear people of their personal information, they can go cosmic." This message resonates with some people. For example, Kristine Barbieri gave the book 5 stars in her Amazon.com review:
This book really blew me away because it echoes the same ideas as other books I have read. As another reviewer mentioned, this book conveys the same message that David Icke's books do, that Reptilians are really in charge of this planet and keep us locked in fear for their own sustenance.
Pleiadians. DESCRIPTION. 500 light years from planet Earth is a small cluster of seven stars located in the" Constellation of Taurus of the Bull" known as Pleiades. The cluster is actually the eye of the bull in the constellation of Taurus.
Check out more contributions by Jeffery Pritchett ranging from UFO to Bigfoot to Paranormal to Prophecy
~~~~~
Most people who use social media have figured out that Facebook and Google are in cahoots with the government. For those who are well aware of the issues, it's high time you switched over to Seen.life. It is a website that is similar to Facebook but without all the censorship.
Firearm friendly, you may buy sell or trade anything allowed by site TOS rules.
We encourage you to Share our Reports, Analyses, Breaking News and Videos. Simply Click your Favorite Social Media Button and Share.