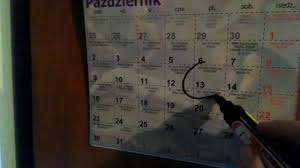 2 Days Away from the End of the World, Friday the 13th TC4 Asteroid Flyby Conflicting Data & Orbits "2012 TC4 should be detectable at Goldstone from about Oct. 9 – 16, but not at the moment of closest approach, when it will be too far south for Goldstone to track. We plan to observe this object with radar at Goldstone on several dates straddling the close approach. A preliminary schedule is available: Oct 9, 10, 11, and 14. Additional time on Oct. 12 may be added. The solution 27 trajectory indicates that radar observations at Arecibo will be possible starting on Oct. 12
1.TC4 is estimated to be 50-100' in diameter and calculations show it as close as 3400 miles. Now there are several other charts and diagrams showing this Asteroid as far as 27,000 Miles out. It is being compared to the Russian, Chelyabinsk Meteor that exploded and became brighter then the sun. We will be looking at some of the orbits and data, directly from JPL/NASA and the High Powered Goldstone Radar System.
1.Even if this Asteroid doesn't hit the earth, with thousands of Satellites orbiting the Earth, how likely is TC4 to hit one?
2.Also we will be looking at the similarities and parallels of the Series Salvation that came out earlier this year portraying a ELE from an Asteroid that is suppose to hit the earth on the East Coast. This causes TPTB which are named "Atlas" just like the clandestine group that controls the world in "Shooter" to come out of the shadows and hush up anyone that might warn the public. There is a Key Player in the Series named Darius Tanz, a mastermind genius with lots of money and toys to show off his ark that will save a tiny portion of the world. Meanwhile others are trying desperately to find a solution for the world. Espionage and hysteria causes alliances to fall and it soon becomes a nation against nation and class against class scenario. I discovered this series the day i found out about TC4 which is also quite a synch, because it discusses a very similar parallel to either the TC4 or a NEO ELE asteroid, or meteor we might not see or know about.
3.How effective is this PDS and is this why we dont see many images of the Entire planet without being doctored because of a system that is Classified.
4.What would happen in the event of TPTB knowing a Comet would hit the earth and kill most the population. What would they do? Save themselves, save the world?
5.How to prevent an Asteroid Comet or Meteor from hitting the Earth? Would Launching a Nuclear Missile into the Asteroid will just create a plethora of smaller asteroid debris, what about the inertia and fallout? Are there devices that could emit heat for deflection? Gravity emitters? A ship that could land on the Asteroid and steer its direction
I host the Church of Mabus radio show and it is going on 8 years. I've been in the paranormal community for 20 years. I provide content from a network of sources and guests and allies. Ranging from Politics to the Paranormal and the Spiritual. You can check out my other articles here at my BIOGRAPHY at BIN and you can check out my free radio show at this link HERE. Thanks for showing your support and stopping by.
We encourage you to Share our Reports, Analyses, Breaking News and Videos. Simply Click your Favorite Social Media Button and Share.