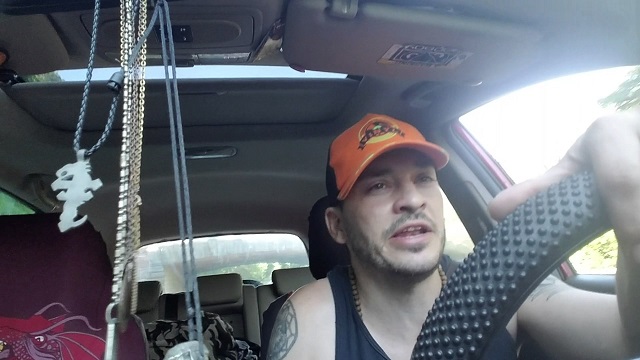 During an intriguing interview seen on the YouTube channel Leak Project, a man named Ra Castaldo, explains how he nearly made the biggest mistake of his life. The entire encounter, was something from out of this world. Although the lighting and quality isn't crystal clear, Ra genuinely appears to be shaken up about it.
Rex Bear from Leak Project, asks Castaldo different questions during the interview. He starts off explaining how this wasn't his first encounter with the paranormal. One evening, after leaving his workplace, Ra explains how he had an Extraterrestrial type encounter.
It happened in an alleyway, where he often would cut through, to get back to his apartment where he was staying at. The night of the incident, Ra recalls smelling a familiar smell. It was the perfume of his deceased grandmother, she often would wear it…
We encourage you to Share our Reports, Analyses, Breaking News and Videos. Simply Click your Favorite Social Media Button and Share.