The most recent CNN poll states that Clinton is leading by 8 points. That means that Trump is leading by 10 points. However, that is not enough to ensure victory because of the blatant election fraud being committed by the Democrats:
It is known that 7 million Democrats are registered to vote in at least 2 adjacent states.
Deblasio has bragged that buses will transport out "newest guests" in vans and buses to vote in New York City.
Dead Democrats are voting in at least 7 states already with absentee paper ballots. It is happening in my state of Arizona.
DHS and the UN say they are monitoring election sites to prevent voting interference by the Russians. What? Do these people think that we are stupid enough to believe this? By the way, if you see a UN election monitor at your poll, please let them forcefully know how much you appreciate their commitment to ideals like genocide and illegal wealth transfer and outright theft of the people's money in places like Haiti. The colonists tarred and feathered the tax collectors following the passage of the Stamp Act by parliament.
I estimate that Donald must offset the voter fraud by winning with at least a 20% margin. The fake CNN and other establishment polls are conditioning you to the fact Clinton will win. This is designed to cover-up the massive voter fraud.
If Trump Wants to Win This Election He Must Say These Three Things
The election will come down to two things: (1) The Third and final debate and (2) The work that you and I will do in the next 3 weeks to keep Hillary from the White House.
I have made it no secret that I have been very frustrated with Trump's under-performance in the debates. He clearly won debate number two, but he failed to deliver a knockout punch to Clinton. Here is the sure-fire knockout punch.
The Number One Issue: Clinton's Treason
Trump states in hi sopening statement: "Mrs. Clinton is this generation's Ethel Rosenberg". She sold nuclear grade material to the Russian through the Clinton Foundation's front company,Uranium One. Mrs. Clinton, don't deny it my sweet princess, it was your mouthpiece, the New York Times that reported this. Why would they lie, Mrs. Clinton? We are going to war, Mrs. Clinton and Americans are going to die because she sold nuclear grade material to the Russians. This money was laundered into the Clinton Foundation to be used to run for President.
Mrs. Clinton is this generation's Ethel Rosenberg and you know what we did with her. We executed her and her treasonous husband, Julius. I am calling for Clinton to resign from this race and face justice.
Ethel Rosenberg was convicted and executed for selling nuclear secrets to the Soviets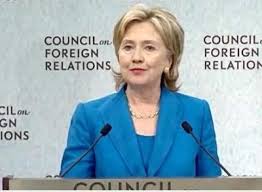 Trump turns to Clinton and says, "Yes, that is right, Hillary Clinton, you are the Ethel Rosenberg of your generation. You sold uranium to the Russians while serving as the Secretary of State and this is what both the Bundy and the Hammond Ranch Affair is all about. In fact, when I am President, I will pardon the Bundy's and all of their colleagues and put you in prison to take their place!

Now, of course you will deny this Mrs. Clinton. So who is lying, you or your mouthpiece, the New York Times? The press has a copy of the proof. My two minutes are up.

End of statement
To Be Released After the Debate to the Media: Statement to the Press:
A former key member of the Obama administration and current Presidential candidate, Hillary Clinton, has proven herself to be the Ethel Rosenberg of her generation. You may recall your U.S. history as Ethel Rosenberg sold nuclear secrets to the Soviet Union at the height of the Cold War. In an act every bit as egregious as Ethel Rosenberg's treason, Hillary Clinton sold uranium to the Russians while serving as the Secretary of State. Ironically, the original source on this treasonous act committed by Clinton was none other than the liberal rag we call the New York Times.
The proof is undeniable that Hillary Clinton committed the treasonous act of selling uranium to the Russians while Secretary of State, as reported in the New York Times. The Russian blood money, as reported, is being held in an offshore account and is being used to fund her run for the Presidency.
From the New York Times….
"A Uranium One sign that points to a 35,000 acre ranch by John Christensen, near the town of Gillette, Wyoming. Uranium One has the mining rights Mr. Christensen's property." This is proof of more BLM chicanery which will involve multiple BLM ranches.
The New York Times further asserted that members of the Canadian mining industry, who have supported Clinton's campaign, financed and sold off to the Russians a company known as Uranium One. Uranium One is directly responsible for transferring uranium from BLM land to the Russians through an off-shore holding company. Again, according to the NY Times, the Russians through three separate transactions, acquired Uranium One, while paying off the Clintons and their Canadian partners from 2009-2013. The business deal also involved paying Bill Clinton $500,000 dollars for a speech on energy which was delivered in Moscow.
END OF STATEMENT- END OF DEBATE- END OF HILLARY
WE ARE WAITING, DONALD, TO SAY WHAT MUST BE SAID
Please Donate to The Common Sense Show
PLEASE SUBSCRIBE TO OUR YOUTUBE CHANNEL AND DON'T FORGET TO "LIKE" US
This is the absolute best in food storage. Dave Hodges is a satisfied customer. Don't wait until it is too late. Click Here for more information.