Today, Project Veritas released Part IV in their undercover series of the Democratic factory of corruption. The most recent video reveals even more lawbreaking by the Clinton campaign. In the effort to prove the credibility of the undercover donor featured in the videos and to keep the investigation going, Project Veritas Action made the decision to donate twenty thousand dollars to Robert Creamer's effort.
Before getting to the actual video, it's important people understand just HOW badly the Clinton team will lie, cheat, or break the law at this point. Many of them might be fighting for their lives. Hillary is no spring chicken, and recall what Trump said during the second debate:
SUBSCRIBE TO THE TOP STORIES OF THE WEEK IN THE NEWSLETTER HERE
FOR MORE NEWS BY VOICE OF REASON CLICK HERE!
Project Veritas Action had determined that the benefit of this investigation outweighed the cost. And it did. In an unexpected twist, AUFC president Brad Woodhouse, the recipient of the $20,000, heard that Project Veritas Action was releasing undercover videos exposing AUFC's activities. He told a journalist that AUFC was going to return the twenty thousand dollars. He said it was because they were concerned that it might have been an illegal foreign donation. Project Veritas Action was pleased but wondered why that hadn't been a problem for the month that they had the money.
SUBSCRIBE TO THE TOP STORIES OF THE WEEK IN THE NEWSLETTER HERE
FOR MORE NEWS BY VOICE OF REASON CLICK HERE!
Part III of the undercover Project Veritas Action investigation dives further into the back room dealings of Democratic politics. It exposes prohibited communications between Hillary Clinton's campaign, the DNC and the non-profit organization Americans United for Change. And, it's all disguised as a duck.
In this video, several Project Veritas Action undercover journalists catch Democracy Partners founder directly implicating Hillary Clinton in FEC violations. "In the end, it was the candidate, Hillary Clinton, the future president of the United States, who wanted ducks on the ground," says Creamer in one of several exchanges. "So, by God, we would get ducks on the ground."
It is made clear that high-level DNC operative Creamer realized that this direct coordination between Democracy Partners and the campaign would be damning when he said: "Don't repeat that to anybody."
INSTAGRAM | FACEBOOK | GOOGLE+ | TWITTER | PINTEREST | STUMBLE UPON | TUMBLR
CHECK OUT THE NEW GOOGLE+ PAGE!
The second video (also shown below), exposed a diabolical step-by-step voter fraud strategy discussed by top Democratic operatives and showed one key operative admitting that the Democrats have been rigging elections for fifty years.
SUBSCRIBE TO THE TOP STORIES OF THE WEEK IN THE NEWSLETTER HERE
FOR MORE NEWS BY VOICE OF REASON CLICK HERE!
In the first explosive new video from Project Veritas Action, a Democratic dirty tricks operative unwittingly provides a dark money trail to the DNC and Clinton campaign. The video documents violence at Trump rallies that is traced to the Clinton campaign and the DNC through a process called birddogging.
A shady coordinated communications chain between the DNC, Clinton Campaign, Hillary Clinton's Super PAC (Priorities) and other organizations are revealed. A key Clinton operative is on camera saying, "It doesn't matter what the friggin' legal and ethics people say, we need to win this motherfu**er."
INSTAGRAM | FACEBOOK | GOOGLE+ | TWITTER | PINTEREST | STUMBLE UPON | TUMBLR
CHECK OUT THE NEW GOOGLE+ PAGE!
FOR MORE ON THE CHAOS COMING FROM THE 2016 ELECTION:
Hillary's Internal Poll: She Crashes to 12% Favorable, Losing 19-77% Nationally (Video)
Hillary Walks Out on Press Conference When Asked about Undercover Fraud Videos
Hillary Health Bombshell – She Can No Longer Walk Around! (Video)
This Video Guarantees a Trump Win Even With Hillary's Fraud Machine (Video)
Julian Assange Drops Bombshell Involving Murder on Hillary Clinton (Video)
DNC Insider: Clinton Being Pounded in Polls – Don't Believe Mainstream Media! (Video)
Clinton Adds +5 to Body Count in 6 Weeks Totaling 67 Dead Associates (Video)
NSA Whistleblower Shocks Radio Host: We Have All Hillary's Deleted Emails (Video
Julian Assange (7/27/16): "Next Leak Will Lead to Arrest of Hillary Clinton" (Video)
Leak: Hillary Not Indicted Because Everyone in D.C. Tied to Clinton Foundation (Videos)
Black Lives Matter and Soros Plan to Escalate Chaos Forcing Martial Law (Video)
Trump Protesters Admit Answering Craigslist Ad Paying $16/hr to Protest (Video)
Stop 2016 Election, Then Begin Martial Law Is Goals of Soros' Democracy Spring (Video)
A Former Federal Prosecutor Warned: Obama Plans to Incite Race War This Summer (Video)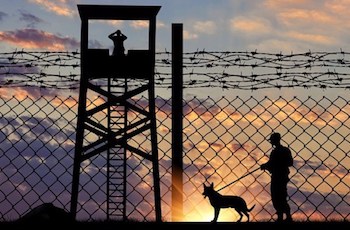 FOR MORE LINKS ON MARTIAL LAW:
Reports of Active U.S. Military Drilling for "Authoritarian Rule of Law" (Martial Law)
U.N. Says They Will Soon Occupy America: "Going Door-to-Door Taking Guns…"
Over 1,500 Pages of Documents Reveal Martial Law & FEMA Camp Domestic Agenda in U.S.
Mainstream Media Blasts Alternative News Personality on FEMA Camps (Videos)
Pentagon Approves U.N. Use Of Force Against American Civilians (Video)
Looks Like President Barack Obama May Suspend 2016 Presidential Elections..
United Nations Troops on U.S. Soil Prepared to Assist With Martial Law? (Videos)
Update: All Armed Americans to Be Detained in FEMA Camps Soon? (Video)
Prepping: Know Where FEMA Camps Are Before Martial Law Gets Declared (Videos)
Law Enforcement Preparing For Rioting on National Scale (Videos)
All Armed Americans To Be Detained In FEMA Camps Starting In 2017? (Video)
What Is the U.S. Government Endlessly Preparing For (Videos)
Virginia Police and Homeland Security Doing Exercises for Marital Law Conditions (Video)
Latest News on Government's Preparing For Civil War or Martial Law (Videos)
Patriot Films Shocking New Video of a FEMA Camp Recently Discovered in Texas
Major Update to Military Movement and Actual Documentation of Their Plans (Video)
Obama Has Prepared FEMA for All Four Storms… Are You Prepared?
Obama: Be Ready For EMP Attacks, Engineered Pandemics, Earthquakes, and Martial Law
How Likely is Martial Law in the US, and What Happens Under Martial Law
Beware of Martial Law: Obama Will Confiscate Firearms Of All 50 States in 2016
Army Not Prepping for Battle; Training For Riot Control and Martial Law
Pentagon Says Preparing For Huge Civil Unrest in U.S. (Videos)
Political Dissidents Homes Being Marked By FEMA Prior to Martial Law?
Obama Signs Executive Order Permanently Implementing Martial Law
FEMA Concentration Camps Disguised As Malls Being Built Everywhere
Government "Threat List:" 8 Million People To Be Detained Immediately
SUBSCRIBE TO THE TOP STORIES OF THE WEEK IN THE NEWSLETTER HERE
FACEBOOK | GOOGLE+ | TWITTER | PINTEREST | STUMBLE UPON | TUMBLR
FREE GUIDE TO ECONOMIC COLLAPSE OR MARTIAL LAW…
AT THE OFFICIAL BLOG SITE BELOW!
FACEBOOK | GOOGLE+ | TWITTER | PINTEREST | STUMBLE UPON | TUMBLER
We encourage you to Share our Reports, Analyses, Breaking News and Videos. Simply Click your Favorite Social Media Button and Share.