If a recent report from Truthfeed is to be believed, then tomorrow we might finally see the supposedly "deleted" 33,000 emails belonging to Hillary Clinton for the first time, the very emails she thought she would never see again. The report by Truthfeed confirms earlier reports that the NSA has copies of all of Hillary's alleged deleted emails, and the report says that they are sitting on a cloud server at the NSA.
The source also claims no one from any government agency has come asking for the emails as of yet, so therefore it's time to make them public. The source happens to be an associate, or perhaps even a friend of Julian Assange, and he claims to know precisely how to get the emails, and how to do so legally.
In the video below I explain why I hope for the sake of Trump supporters that the report is true, because after the report from Truthfeed, I used a combination of my own analysis, one from Fox News, and Michael Snyder of the Economic Collapse Blog to break down the very simple but harsh reality for Trump as it stands right now.
Even with the massive swing in the polls after the FBI's announcement, Trump still has an enormous uphill battle when it comes to winning the required 270 Electoral College votes. More and more, it looks like Trump could win the popular vote in a landslide, but still lose to Hillary where it counts.
SUBSCRIBE TO THE TOP STORIES OF THE WEEK IN THE NEWSLETTER HERE
FOR MORE NEWS BY VOICE OF REASON CLICK HERE!
Rumors are flying that Wikileaks has the 33k emails and will drop them Wednesday.
The rumor mill started with Kim Dotcom, the internet security expert, who says that Hillary Clinton is in "serious trouble," with "new information" set to leak that some speculate could be a Wikileaks release of Hillary Clinton's 33,000 deleted emails.
"There's unpublished material, yet to come out. Clinton is in serious trouble," the Megaupload founder tweeted last night.
From Infowars:
Kim Dotcom's promise is worthy of attention given his long-standing relationship with Wikileaks and Julian Assange. During an interview with Bloomberg in May 2015, Dotcom (real name Kim Schmitz) acknowledged, "I love to talk to them".
He also predicted that Julian Assange would be Hillary's worst nightmare in 2016 "because he has access to information," a forecast that very much came true.
This is not the first time that the entrepreneur's tweets have prompted speculation to swirl. Schmitz has hinted on a number of occasions that Wikileaks is in possession of Hillary Clinton's 33,000 missing emails.
Last week, Schmitz tweeted at Wikileaks with a video of himself reacting to "you've got mail" audio. Hours before, he also sent out another tweet which stated, "Bleachbit(ch) can't bleach it," a reference to the software tool used by Hillary to hide traces of her deleted emails.
"I know where Hillary Clinton's deleted emails are and how to get them legally," Schmitz tweeted on October 27, adding that they "are all stored in the NSA spy cloud in Utah."
As far back as December 2014, Schmitz also tweeted that he was "Hillary's worst nightmare in 2016!"
Radio host Rush Limbaugh picked up on the issue during his radio show on Friday, speculating that Kim Dotcom could have been the hacker that handed Hillary's deleted emails to Wikileaks.
"In all of these Podesta emails there's not a single Hillary Clinton email in the bunch, if you have noticed. It's Podesta emailing everybody, the DNC, everybody in the Hillary campaign, but there are no Hillary Clinton emails in this Podesta dump," said Limbaugh.
"Along comes Kim Dotcom who's got an axe to grind with the U.S. government, the Obama administration. He knows Assange. So the people — nobody knows — this is all speculation. What's going on here is that Kim Dotcom has worked with Assange and is really the hacker. It's not the Russians," he added.
Is Kim Dotcom working with Wikileaks to release Hillary's 33,000 deleted emails right before the election?
This is a movement – we are the political OUTSIDERS fighting against the FAILED GLOBAL ESTABLISHMENT!
If what Truthfeed is reporting is true, that could deliver the decisive blow Trump needs to finally take out Hillary once and for all. As I suggest in my video above, if we are to assume the polls are accurate, which I realize is a stretch, even with the recent swing in the polls after FBI Director Comey's announcement, Trump still has a major uphill battle to fight with the electoral college.
By any rational measure, Trump is still a long shot until a knockout punch can be delivered to Hillary. The article following the video below by is by Michael Snyder, and it reviews the major gains made by Trump since the FBI news broke, but so far it's just not enough. In the video below, Fox News reviews some of the most up to date changes to the projected electoral map.
INSTAGRAM | FACEBOOK | GOOGLE+ | TWITTER | PINTEREST | STUMBLE UPON | TUMBLR
CHECK OUT THE NEW GOOGLE+ PAGE!
Donald Trump has all the momentum now. Will it be enough to propel him to victory on election day? Trump's poll numbers were improving even before we learned that the FBI had renewed its investigation into Hillary Clinton's emails, and the new survey results that came out over the weekend and on Monday make it clear that Clinton's "certain victory" is not so certain after all. Unless something changes, Americans are going to go to the polls on November 8th with an FBI criminal investigation hanging over the Clinton campaign like an ominous cloud, and that is very good news for Trump.
The Clinton campaign was hoping that this renewed investigation would not "move the needle", but unfortunately for them that appears not to be the case. Hillary's unfavorable rating just hit an all-time high, a whopping 45 percent of all Americans believe that this scandal is "worse than Watergate", and a Rasmussen survey has found that 40 percent of all undecided voters that are leaning toward voting for Hillary Clinton are still open to changing their minds before election day.
And even before this story broke on Friday, Clinton was having a difficult time getting her voters to the polls. According to the New York Times, early voting among young adults and African-American voters is significantly down compared to 2012, and those are demographic groups that Clinton desperately needs to turn out in large numbers.
But of course the key to winning the election is getting to 270 electoral votes, and poll numbers appear to be shifting in the key swing states that Trump and Clinton both desperately need. For a moment, I would like to examine what the numbers currently look like in some of the most important states…
Florida
Without Florida, Donald Trump has absolutely no chance of winning. This is something that even the Trump campaign has admitted. That is why it was so alarming that most of the polls in October had Hillary Clinton leading in the state.
Fortunately for Trump, a new survey that was conducted on Sunday shows him leading in Florida by four points.
Georgia
Georgia wasn't supposed to be a problem. Georgia has traditionally been a deep red state, but polling throughout this election season had shown a very tight race. This had Republicans deeply concerned and the Clinton camp very happy.
But now the momentum has seemingly shifted and the latest poll has Trump up by seven points.
North Carolina
Mitt Romney won North Carolina in 2012, and Donald Trump very much needs to win it if he hopes to be triumphant on November 8th. Hillary Clinton was shown to be leading in the eight most recent polls before the email story broke, but in the first major survey conducted afterwards she is now down by two points.
Ohio
No Republican has ever won the presidency without Ohio, and Trump knows how important it is to his chances. The three most recent polls conducted before the FBI renewed the investigation into Hillary Clinton's emails all showed a tie, but now the very first survey conducted afterwards shows Trump up by five points.
Colorado (9)
Hillary Clinton has consistently been in the lead in Colorado throughout this campaign, and most experts didn't give Trump much of a chance in the state, but the latest survey shows that Clinton's lead has been whittled down to just one point.
Arizona
A survey that was conducted in mid-October showed Clinton having a five point lead in John McCain's home state, but now the latest major poll has Trump up by two points.
Texas
As of around Noon EST Trump was surging by 12
Nevada
One of the most important swing states out west is Nevada, and most surveys showed Hillary Clinton with a strong lead throughout the month of October. Unfortunately for her, a poll that was conducted on Sunday shows Donald Trump with a four point lead.
Clearly Trump has the momentum at this point, and it will be very interesting to see how the numbers change over the next few days.
And as we learn more about what is in these newly discovered emails, will her fellow Democrats stick with her? Already, some are publicly wavering. The following example comes from WND…
Longtime Clinton confidante and former Democratic pollster Doug Schoen told Fox News the newly renewed FBI investigation into Hillary Clinton's private email server is forcing him to "reassess" his support for the Democratic nominee for president.
Schoen, a Fox News contributor, made the comments to host Harris Faulkner during a live television appearance Sunday night on "Fox Report Weekend."
Public opinion is shifting quickly, but the bad news for Trump is that more than 23 million Americans have already voted. So millions upon millions of Americans cast their votes before they even learned of this new FBI investigation. If the race is very close, that could end up making the difference.
And of course the race could dramatically change once again if the FBI comes to some sort of resolution about these new emails prior to November 8th. On Monday, CNN reported that a resolution before election day did not appear to be likely…
FBI officials are unlikely to finish their review of new emails potentially related to its investigation into Hillary Clinton's private server before the November 8 election.
The initial work of cataloging top Clinton aide Huma Abedin's emails found on her estranged husband Anthony Weiner's laptop could be done in the next few days, US law enforcement officials told CNN.
But the investigators are expected to spend more time doing other work, including likely working with other federal agencies to determine what — if any — classified materials are in the emails. This makes it unlikely there will be a resolution prior to the election.
However, late on Monday evening the Drudge Report reported that the L.A. Times has learned that investigators may have a "preliminary assessment" completed "in coming days"…
LA TIMES TUESDAY: FBI Investigators had planned to conduct new email review over several weeks. It now hopes to complete 'preliminary assessment' in coming days, but agency officials have not decided how, or whether, they will disclose results publicly… Developing…
Whether good or bad, I do believe that the American people deserve to hear something conclusive about these emails before November 8th.
If nothing is found to implicate Clinton, the American people should be told that.
And if evidence of very serious crimes is discovered, there is no way in the world that should be held back until after the election.
Even if it throws the election into complete and utter chaos, the American people deserve to know the truth.
But will we get it?
Stay tuned, because I think that this is going to be a crazy week.
SaveSave
BE SURE TO CHECK THELASTGREATSTAND.COM FOR SURVIVAL GEAR!

FREE DETAILED GUIDE TO SURVIVING ECONOMIC COLLAPSE OR MARTIAL LAW HERE
FOR MORE ON THE CHAOS COMING FROM THE 2016 ELECTION:
Reason Wi-Fi on Hillary's Campaign Jet Was Turned Off Should Chill You (Video
Don't Be Fooled by the FBI's October Surprise: Do Not Get Too Excited… (Video)
Hillary Walks Out on Press Conference When Asked about Undercover Fraud Videos
Hillary Health Bombshell – She Can No Longer Walk Around! (Video)
This Video Guarantees a Trump Win Even With Hillary's Fraud Machine (Video)
Julian Assange Drops Bombshell Involving Murder on Hillary Clinton (Video)
DNC Insider: Clinton Being Pounded in Polls – Don't Believe Mainstream Media! (Video)
Clinton Adds +5 to Body Count in 6 Weeks Totaling 67 Dead Associates (Video)
NSA Whistleblower Shocks Radio Host: We Have All Hillary's Deleted Emails (Video)
Julian Assange (7/27/16): "Next Leak Will Lead to Arrest of Hillary Clinton" (Video)
Bernie Caught on Hot Mic Proves He Was Never a 'Real' Candidate (Video)
Leak: Hillary Not Indicted Because Everyone in D.C. Tied to Clinton Foundation (Videos)
Looks Like President Barack Obama May Suspend 2016 Presidential Elections…
Is Obama Really Going to Suspend Elections and Declare Martial Law? (Videos)
When Obama Suspends 2016 Election, a Guide to Survive Martial Law (Videos)
Black Lives Matter and Soros Plan to Escalate Chaos Forcing Martial Law (Video)
Americans Are Protesting the Fake Election Process Everywhere; Media Silent
Former Military Officer: The 2016 Election Doesn't Even Matter (Videos)
Trump Protesters Admit Answering Craigslist Ad Paying $16/hr to Protest (Video)
Stop 2016 Election, Then Begin Martial Law Is Goals of Soros' Democracy Spring (Video)
A Former Federal Prosecutor Warned: Obama Plans to Incite Race War This Summer (Video)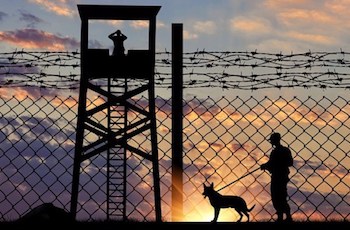 FOR MORE LINKS ON THE POTENTIAL FOR MARTIAL LAW:
Top US General Pleads With Troops Not to Revolt Over 2016 (Video)
Former Congressman Calls For Armed Revolt If Trump Loses (Video)
Reports of Active U.S. Military Drilling for "Authoritarian Rule of Law" (Martial Law)
U.N. Says They Will Soon Occupy America: "Going Door-to-Door Taking Guns…"
Over 1,500 Pages of Documents Reveal Martial Law & FEMA Camp Domestic Agenda in U.S.
Mainstream Media Blasts Alternative News Personality on FEMA Camps (Videos)
Pentagon Approves U.N. Use Of Force Against American Civilians (Video)
Looks Like President Barack Obama May Suspend 2016 Presidential Elections..
United Nations Troops on U.S. Soil Prepared to Assist With Martial Law? (Videos)
Update: All Armed Americans to Be Detained in FEMA Camps Soon? (Video)
Prepping: Know Where FEMA Camps Are Before Martial Law Gets Declared (Videos)
Law Enforcement Preparing For Rioting on National Scale (Videos)
Patriot Films Shocking New Video of a FEMA Camp Recently Discovered in Texas
Obama Has Prepared FEMA for All Four Storms… Are You Prepared?
Pentagon Says Preparing For Huge Civil Unrest in U.S. (Videos)
Government "Threat List:" 8 Million People To Be Detained Immediately
SUBSCRIBE TO THE TOP STORIES OF THE WEEK IN THE NEWSLETTER HERE
FACEBOOK | GOOGLE+ | TWITTER | PINTEREST | STUMBLE UPON | TUMBLR
FREE GUIDE TO ECONOMIC COLLAPSE OR MARTIAL LAW…
AT THE OFFICIAL BLOG SITE BELOW!
FACEBOOK | GOOGLE+ | TWITTER | PINTEREST | STUMBLE UPON | TUMBLER
SaveSaveSaveSave
SaveSave
We encourage you to Share our Reports, Analyses, Breaking News and Videos. Simply Click your Favorite Social Media Button and Share.