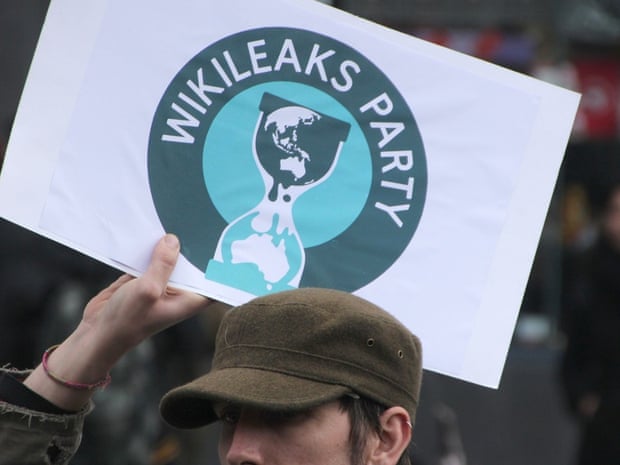 By Lisa Haven
The Hillary campaign is about to take a deep dive down a never-ending dark tunnel when her supportors discover the level of corruption that surrounds the woman and her naughty husband. The most recent email leaks from Wikileaks come from Hillary Clinton's campaign chairman, John Podesta, a long-term associate of the Clintons, who was also President Bill Clintons Chief of Staff from 1998-2001. Wikileaks is now on part 25 of these 'data dumps.' These emails reveal not only cheating habits, but also new information that will end her presidential campaign run for good. Wikileaks has finally done the "unthinkable" and released a pivotal email that will turn the election for good!
More on this breaking report and please SHARE! This is Huge!
More Critical Reads You Need to Hear by Lisa Haven! Click Here!
Subscribe to My Website at: www.FreedomNationNews.com
Check Me out On Youtube
For More Information See:
https://wikileaks.org/podesta-emails/emailid/31077
https://wikileaks.org/podesta-emails/emailid/12063
https://wikileaks.org/podesta-emails/emailid/3933#efmAAGABs
https://wikileaks.org/podesta-emails/emailid/39807#efmAAYAAu
https://wikileaks.org/podesta-emails/emailid/16535
https://wikileaks.org/podesta-emails/emailid/3599
https://wikileaks.org/podesta-emails/emailid/25842
http://money.cnn.com/2016/10/31/media/donna-brazile-cnn-resignation/index.html
http://www.westernjournalism.com/fbi-found-650000-clinton-related-emails-on-computer-abedin-shared-with-weiner
http://www.dailymail.co.uk/news/article-3887790/Hillary-s-nightmare-scenario-Weiner-s-laptop-holds-650-000-emails-thousands-Clinton-s-private-server-search-WEEKS-Democrat-faces-ongoing-FBI-probe-s-elected.html