All due respect to Donald Trump supporters, partially because I am one, but I can't help but notice I'm seeing many of the same characteristics in some of Trump's more 'rabid' fan base that were also one of the key defining characteristics present in Obama's 'rabid' fan base.
Because certain supporters have put Trump up on a pedestal, much the way many of the Obamabots did before them, those same people are usually completely incapable of being objective, or calling out their candidate when something is wrong, or the candidate pulls a total 180 from something they campaigned on.
Perhaps you may have heard some of the absurd rationalizations Trump supporters made this week when news broke that Trump has no plans to pursue criminal charges against Hillary. I sure did.
In the video below, I review some very alarming trends beginning to develop with President-Elect Trump's slowly forming administration. I can't say I fully agree with the opinions expressed in article below, but one thing that cannot be denied, is that Trump is absolutely surrounding himself with members of the Council on Foreign Relations (CFR), or people with very close ties to it. By definition, that is the polar opposite of absolutely everything he campaigned on, period. That's just a cold, hard, fact.
Since the article is short, at the end of the post I also include a brief background and a video explaining the origins of the Council on Foreign Relations. For anyone not familiar with who is on the CFR, or what the CFR's role in the world is, the information provided will undoubtedly help to shed light on why Trump's recent choices are at the very least grounds for us to ask some serious questions.
If nothing else, you should know that all three men pictured above, were all included in a post earlier this week titled, The 8 Largest Threats to Humanity All Come From the Global Elite. In the video below, I also present an alternate theory to the one the author below gives about why the stock prices of Defense contractors like Lockheed Martin, Raytheon, and Northrop Grumman have all shot up this week. That might even shock you more than what you'll learn about the CFR below…
SUBSCRIBE TO THE TOP STORIES OF THE WEEK IN THE NEWSLETTER HERE
FOR MORE NEWS BY VOICE OF REASON CLICK HERE!
To all of those people out there who made completely bogus claims like "Trump is anti-establishment," or "trump is anti New World Order," you are wrong. Again.
The latest Breaking news regarding President Elect Donald Trump shows once again that he is just another puppet by extension of the Henry Kissinger, CFR crew. "boom, boom. bump, bump, bump goes the war drums!"
Team Trump announced today that he is selecting KT McFarland as a member of his National Security Team.
McFarland was a former spokeswoman in the Pentagon during the Reagan era and served in the Nixon and Ford administrations. She also ran for a spot in the New York Senate, a seat that was held by Hillary Clinton in 2006 until she was defeated by her Republican rival John Spencer.
Furthermore, McFarland is openly Hawkish when it comes to global Islamic Terrorism. In the past, she has often criticized Obama for not being "serious enough" when it comes to combating terrorism.
With the CFR now gaining multiple avenues into the Presidency, it is clear now that trump is just another establishment Elitist. It seems likely he will continue the agenda of globalization, and never ending foreign war. With an already stacked Cabinet of New World Order stooges, it won't be much of a surprise now if Trump selects a Mitt Romney or Rudy Giuliani.
BE SURE TO CHECK THELASTGREATSTAND.COM FOR SURVIVAL GEAR!
FREE DETAILED GUIDE TO SURVIVING ECONOMIC COLLAPSE OR MARTIAL LAW HERE
War Drums?
It seems pretty obvious where this next administration is headed already. War.
Just after the US election, the real winners were actually not noted in the Mainstream Media. So, who were the real winners?
If you guessed Defense contractors, you are correct!
Lockheed Martin Corp. shares gained 6%. Raytheon Co. added 7.5%, and Northrop Grumman Corp. advanced 5.4%, as both hit all-time highs. Huntington Ingalls Industries Inc. led the charge with a rise of 11.4%.
With Trump's ear to Hawkish advisers and a sure Henry Kissinger connection, and an overall depleted stagnation in Congress, you bet the war drums are going to begin beating. Despite a surge of Social media disinformation about Trump Presidency "ending World War 3," the truth is the cards are being stacked in favor of another War, or at the very least, aims at Iran.
Based on what we've already heard, it certainly sounds as if a Trump administration will tone down much of the heated rhetoric we heard against Russia during the Obama administration, much of which was blatantly false anyway. With that said, given Trump's ties to Kissinger, and his very open criticism of the Iran deal, might Trump's recent selection of members from the Council on Foreign Relations be a sign that the Wolfowitz Doctrine as it's come to be known, is back in play?
The Wolfowitz Doctrine refers to a memo that outlined how the U.S. had plans to take out seven countries in five years, starting with Iraq, and then Syria, Lebanon, Libya, Somalia, Sudan and, finishing off, Iran. Below, General Wesley Clark explains when he first found out about the Doctrine.
INSTAGRAM | FACEBOOK | GOOGLE+ | TWITTER | PINTEREST | STUMBLE UPON | TUMBLR
CHECK OUT THE NEW GOOGLE+ PAGE!
After the 2016 election, one thing fact no Trump supporter would argue with, is that the mainstream media has proven itself to be woefully dishonest, corrupt, and more interested in advancing its own agenda than actual facts, but where does that agenda come from? As promised, what follows is some background on the Council of Foreign Relations, which should make it very clear why Trump's recent selections are at the very least alarming.
In the video below, beginning at around the 10:00 minute mark, you'll learn that as far back as 1912, global elitist JP Morgan and one of his companies,"JP Morgan Interests" hired 12 high ranking managers from various different news organizations around the country for one specific purpose.
The 12 high ranking media managers were tasked with determining which papers around the United States were the most influential of them all, and once that was determined, the group was tasked with finding out how many of those papers JP Morgan Interests would have to acquire in order to be able to control the general policies and narrative of the entire daily press across all of the United States.
BE SURE TO CHECK THELASTGREATSTAND.COM FOR SURVIVAL GEAR!
FREE DETAILED GUIDE TO SURVIVING ECONOMIC COLLAPSE OR MARTIAL LAW HERE
After it was determined that to establish control of the national media narrative would require taking control of the 25 best newspapers papers in the nation, an "agreement" was made. "The policy of all the papers was bought, and an editor was placed at each paper to insure that all published information was in keeping with the new policy." Soon, that policy would be defined by a small "front group" for JP Morgan and his closest colleagues, including his own personal attorney who even served as the first President of the front group.
Other notable members of this "front group" were none other than the other global elites like the Rockefeller's and the Warburg's, aka two of the 13 Families that comprise the shadow forces behind the New World Order. and it's agenda.The front group later went on to become what we know today as the "Council on Foreign Relations (CFR)."
Today, the CFR claims that its goal is to "increase America's understanding of the world," whatever that means, however the REAL mission of this highly exclusive club only occasionally finds its way into the light when a member of the group lets something slip out. A classic example was in the 1970's when a Georgetown University Professor named Carrol Quigley was writing a book that viewed the Council on Foreign Relations in a favorable light, so the CFR granted him access to their private files. Professor Quigley subsequently revealed that the group's true goal was:
"to create a world system of financial control in private hands able to dominate the political system of each country, and the economy of the world as a whole."
SUBSCRIBE TO THE TOP STORIES OF THE WEEK IN THE NEWSLETTER HERE
FOR MORE NEWS BY VOICE OF REASON CLICK HERE!
At first glance, to the untrained eye that doesn't know better, Donald Trump's recent picks certainly seem like people who are very well qualified for the positions he has selected for them to fill. Now that you have a bit more information, any rational and objective person should at least begin to view future Trump selections with a bit of skepticism. If we're not asking questions, we're mere mindless robots. Question everything.
BE SURE TO CHECK THELASTGREATSTAND.COM FOR SURVIVAL GEAR!
FREE DETAILED GUIDE TO SURVIVING ECONOMIC COLLAPSE OR MARTIAL LAW HERE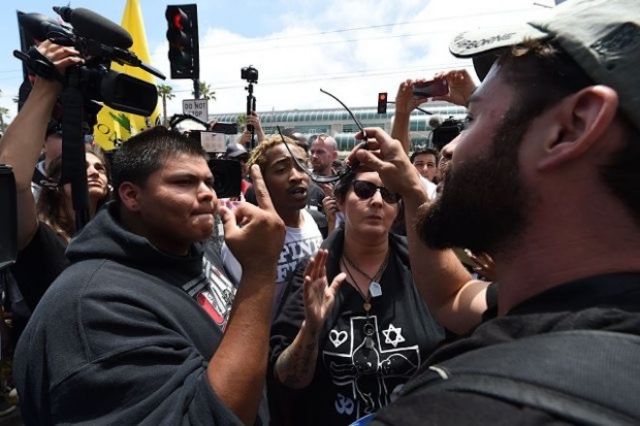 FOR MORE ON THE CHAOS COMING FROM THE 2016 ELECTION:
"Election Recount Going to Happen;" Soros Responsible for Funding the Effort (Video)
Attention: Expect Obama To Run Dangerously Wild Until Inauguration Day (Video)
Trump Supporters Have a Plan To Unite and Bring CNN to its Knees (Video)
Sorry Protestors: Looks Like Hillary Got Pummeled in the Popular Vote Too (Video)
What is Obama Doing to Stop Planned BLM Chaos, Rioting, and Violence? (Video)
Is George Soros Leading Trump Straight into a Very Costly Ambush? (Video)
Media Blackout on Shootings Taking Place at Seattle Anti-Trump Rallies? (Video)​
U.S. Intelligence Agencies Stopped a Silent Obama/Clinton Coup; Now You Are Needed
Constitutional Crisis Ready to Erupt; Why Hillary Will Never Face Justice (Video)
Reason Wi-Fi on Hillary's Campaign Jet Was Turned Off Should Chill You (Video
Don't Be Fooled by the FBI's October Surprise: Do Not Get Too Excited… (Video)
Hillary Walks Out on Press Conference When Asked about Undercover Fraud Videos
Hillary Health Bombshell – She Can No Longer Walk Around! (Video)
This Video Guarantees a Trump Win Even With Hillary's Fraud Machine (Video)
Julian Assange Drops Bombshell Involving Murder on Hillary Clinton (Video)
DNC Insider: Clinton Being Pounded in Polls – Don't Believe Mainstream Media! (Video)
Clinton Adds +5 to Body Count in 6 Weeks Totaling 67 Dead Associates (Video)
NSA Whistleblower Shocks Radio Host: We Have All Hillary's Deleted Emails (Video)
Julian Assange (7/27/16): "Next Leak Will Lead to Arrest of Hillary Clinton" (Video)
Bernie Caught on Hot Mic Proves He Was Never a 'Real' Candidate (Video)
Leak: Hillary Not Indicted Because Everyone in D.C. Tied to Clinton Foundation (Videos)
Looks Like President Barack Obama May Suspend 2016 Presidential Elections…
Is Obama Really Going to Suspend Elections and Declare Martial Law? (Videos)
When Obama Suspends 2016 Election, a Guide to Survive Martial Law (Videos)
Black Lives Matter and Soros Plan to Escalate Chaos Forcing Martial Law (Video)
Americans Are Protesting the Fake Election Process Everywhere; Media Silent
Former Military Officer: The 2016 Election Doesn't Even Matter (Videos)
Trump Protesters Admit Answering Craigslist Ad Paying $16/hr to Protest (Video)
Stop 2016 Election, Then Begin Martial Law Is Goals of Soros' Democracy Spring (Video)
A Former Federal Prosecutor Warned: Obama Plans to Incite Race War This Summer (Video)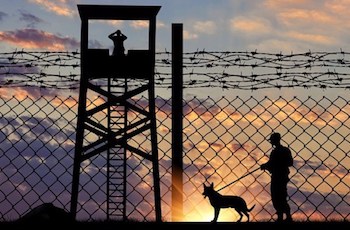 FOR MORE LINKS ON THE POTENTIAL FOR MARTIAL LAW:
Top US General Pleads With Troops Not to Revolt Over 2016 (Video)
Former Congressman Calls For Armed Revolt If Trump Loses (Video)
Reports of Active U.S. Military Drilling for "Authoritarian Rule of Law" (Martial Law)
U.N. Says They Will Soon Occupy America: "Going Door-to-Door Taking Guns…"
Over 1,500 Pages of Documents Reveal Martial Law & FEMA Camp Domestic Agenda in U.S.
Mainstream Media Blasts Alternative News Personality on FEMA Camps (Videos)
Pentagon Approves U.N. Use Of Force Against American Civilians (Video)
Looks Like President Barack Obama May Suspend 2016 Presidential Elections..
United Nations Troops on U.S. Soil Prepared to Assist With Martial Law? (Videos)
Update: All Armed Americans to Be Detained in FEMA Camps Soon? (Video)
Prepping: Know Where FEMA Camps Are Before Martial Law Gets Declared (Videos)
Law Enforcement Preparing For Rioting on National Scale (Videos)
Patriot Films Shocking New Video of a FEMA Camp Recently Discovered in Texas
Obama Has Prepared FEMA for All Four Storms… Are You Prepared?
Pentagon Says Preparing For Huge Civil Unrest in U.S. (Videos)
Government "Threat List:" 8 Million People To Be Detained Immediately
SUBSCRIBE TO THE TOP STORIES OF THE WEEK IN THE NEWSLETTER HERE
FACEBOOK | GOOGLE+ | TWITTER | PINTEREST | STUMBLE UPON | TUMBLR
FREE GUIDE TO ECONOMIC COLLAPSE OR MARTIAL LAW…
AT THE OFFICIAL BLOG SITE BELOW!
FACEBOOK | GOOGLE+ | TWITTER | PINTEREST | STUMBLE UPON | TUMBLER
We encourage you to Share our Reports, Analyses, Breaking News and Videos. Simply Click your Favorite Social Media Button and Share.