Headline: Bitcoin & Blockchain Searches Exceed Trump! Blockchain Stocks Are Next!
Most people who use social media have figured out that Facebook and Google are in cahoots with the government, for those who are well aware of the issues it's high time you switched over to Seen.life. It is a website that is similar to Facebook but without all the censorship.
Hundreds of University of Texas students march through downtown Austin in protest of Donald Trump's presidential victory / AP
Before we get to this Soros funded group that is now marching and demanding "Sanctuary College Campuses," let's make sure everyone is on the same page about exactly who George Soros is. To begin, back in August, Wikileaks revealed that Hillary Clinton was getting her marching orders directly from George Soros via her private email server. According to our own CIA, George Soros was Hillary Clinton's biggest donor.
Then, in September we learned that George Soros had made the comment that for One World Government to finally be established, Western Society (aka the United States) had to fall first, yet despite their country's destruction being on the menu, that didn't stop millions of brainwashed Americans from voting for Hillary Clinton anyway.
The reason Soros funds all these far-left radical groups like the one we'll get to in a moment, is in hopes that their actions will destabilize the country just enough to push it over the breaking point, since we're already on shaky ground as it is socially, economically, and certainly spiritually.
As election day drew closer, Wikileaks revealed another massive leak confirming what we already suspected, that it was Soros' paid protestors/agitators who were stirring up all the trouble at Trump rallies, not Trump supporters.
Lastly, based on recent findings about a march Black Lives Matter is planning on Washington D.C. set for Inauguration Day, and how the march is alleged to be the largest march ever on Washington D.C., I have warned that it looks like Soros is leading Donald Trump directly into a trap, a no-win situation for Trump, and one that he'll have no choice but to confront within moments of taking his oath to the office, if my hunch is correct.
DON'T MISS: The Clock Is Ticking Before the U.S. Devolves Into an Armed Revolt
In the video below, I'll review all the information just covered in a bit more detail, particularly the trap I fear is being set for Donald Trump by Black Lives Matter and George Soros, and then I'll review the latest far-left Soros funded group and what they're doing to attempt to destabilize the country with their march for "Sanctuary College Campuses," in violation of federal law.
Make sure you don't miss the second video with rarely before seen footage of Soros, giving his opinions on the coming global economic collapse. As I mentioned already, the country is on very shaky ground, and all the Soros funded commotion might just be enough to push us over the edge.
SUBSCRIBE TO THE TOP STORIES OF THE WEEK IN THE NEWSLETTER HERE
FOR MORE NEWS BY VOICE OF REASON CLICK HERE!
An organization that has received funding from liberal billionaire George Soros is pushing anti-Donald Trump student protests that call for sanctuary campuses to protect undocumented students.
Thousands of students at more than 80 college campuses have participated in "sanctuary campus" protests, CBS News reported. Students have signed petitions and walked out of classes at their universities "in support of undocumented classmates."
The protests are billed as though they are being organized by students at the grassroots level, but in fact a D.C.-based immigration activist group is behind them.
DON'T MISS: Soros: Western Society Must Fall Before One World Government Can Be Established
United We Dream is the "largest immigrant youth-led organization in the nation," composed of over 100,000 immigrant youth and 55 affiliate organizations in 26 states, according to its website. The group seeks to "organize and advocate for the dignity and fair treatment of immigrant youth and families, regardless of immigration status."
The group issued a "state of resilience and urgency for immigrants" on Nov. 9, the day after Trump's victory over Hillary Clinton.
"The most contentious election in a generation is over. Across the country, immigrant youth in orange shirts, and backed by the strength of their convictions, faced the racism of Trump head on in a fight for their lives," the press release stated.
"Immigrants are declaring a state of urgency and resilience. Over the coming weeks, our families and community members will need to tap into the incredible strength that brought us to this country and which we use to survive," said Cristina Jimenez, the executive director and co-founder of United We Dream.
DON'T MISS: George Soros Is Leading Trump Directly Into a Violent No-Win Situation (Video)
"This is a time to mobilize in every city state across our country," Jimenez later added in the release. "We calling on all people to take action to demand that their mayors and governors declare their cities and states as spaces of safety."
In the video below, you can see a rare interview of George Soros giving his thoughts on the coming global collapse. It's important to remember, unlike most Americans, Soros is WELL aware a collapse is coming, and many of these far-left events he is funding are meant to further enflame an already very delicate domestic situation.
INSTAGRAM | FACEBOOK | GOOGLE+ | TWITTER | PINTEREST | STUMBLE UPON | TUMBLR
CHECK OUT THE NEW GOOGLE+ PAGE!
United We Dream has received tens of thousands of dollars from George Soros' Open Society Foundations. Unbound Philanthropy, a private grant-making foundation focusing on migrants and refugees, and a handful of other liberal grant-making organizations have also funded the United We Dream Network since 2009.
Taryn Higashi, the executive director of Unbound Philanthropy, sits on an advisory board of Soros's Open Society Foundations.
United We Dream has teamed up with Voto Latino, a non-profit organization that "empowers" American latinos, on the campus protests. Actress Rosario Dawson is cofounder and chairwoman of Voto Latino.
"Donald Trump began his campaign disparaging immigrants, calling for mass deportations, and now has confirmed his plans to immediately deport 2-3 million people," said Maria Teresa Kumar, president and CEO of Voto Latino. "We call on all young people to organize with us in our college campuses and on social media in our community's fight for justice and dignity, to keep our community informed and to provide immigrant youth and their families protection from deportation and separation."
Voto Latino tweeted about sanctuary campuses on Nov. 16.
"We look forward to our campus chapters organizing & pushing their schools to become sanctuary campuses! #HereToStay," the tweet said. The tweet linked to an article about universities facing pressure to become immigrant sanctuaries.
The groups have launched a MoveOn petition calling for sanctuary cities that will be delivered to mayors across the United States. It has garnered more than 100,000 signatures. United We Dream also followed Trump around the campaign trail.
United We Dream did not return a request for comment on its involvement in the campus protests.
AM I THE ONLY ONE WHO REMEMBERS THIS?
HEY PROTESTORS… "WE'RE NOT CAMPAIGNING ANYMORE."
"THE ELECTION IS OVER."
SO, GO HOME BOYS AND GIRLS…
Most people who use social media have figured out that Facebook and Google are in cahoots with the government, for those who are well aware of the issues it's high time you switched over to Seen.life. It is a website that is similar to Facebook but without all the censorship.
SUBSCRIBE TO THE TOP STORIES OF THE WEEK IN THE NEWSLETTER HERE
FOR MORE NEWS BY VOICE OF REASON CLICK HERE!
HOW ABOUT THIS ONE?
INSTAGRAM | FACEBOOK | GOOGLE+ | TWITTER | PINTEREST | STUMBLE UPON | TUMBLR
BE SURE TO CHECK THELASTGREATSTAND.COM FOR SURVIVAL GEAR!
FREE DETAILED GUIDE TO SURVIVING ECONOMIC COLLAPSE OR MARTIAL LAW HERE
MORE STORIES ABOUT SOROS' INVOLVEMENT IN WESTERN POLITICS:
Fake Story on Soros' Assassination Was Surely Meant To Dupe the Right (Video)​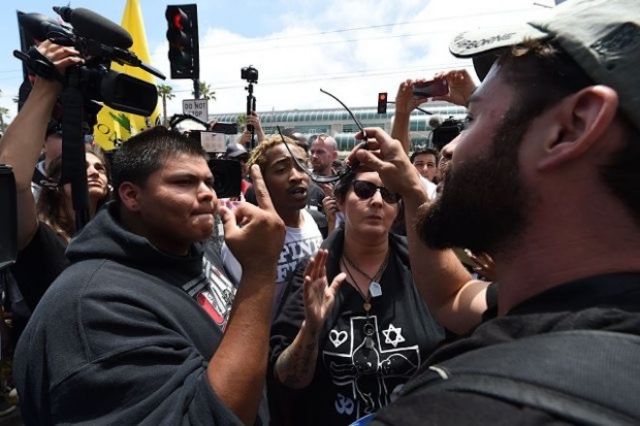 FOR MORE ON THE CHAOS COMING FROM THE 2016 ELECTION:
Attention: Expect Obama To Run Dangerously Wild Until Inauguration Day (Video)
Trump Supporters Have a Plan To Unite and Bring CNN to its Knees (Video)
Sorry Protestors: Looks Like Hillary Got Pummeled in the Popular Vote Too (Video)
What is Obama Doing to Stop Planned BLM Chaos, Rioting, and Violence? (Video)
Is George Soros Leading Trump Straight into a Very Costly Ambush? (Video)
Media Blackout on Shootings Taking Place at Seattle Anti-Trump Rallies? (Video)​
U.S. Intelligence Agencies Stopped a Silent Obama/Clinton Coup; Now You Are Needed
Constitutional Crisis Ready to Erupt; Why Hillary Will Never Face Justice (Video)
Reason Wi-Fi on Hillary's Campaign Jet Was Turned Off Should Chill You (Video
Don't Be Fooled by the FBI's October Surprise: Do Not Get Too Excited… (Video)
Hillary Walks Out on Press Conference When Asked about Undercover Fraud Videos
Hillary Health Bombshell – She Can No Longer Walk Around! (Video)
This Video Guarantees a Trump Win Even With Hillary's Fraud Machine (Video)
Julian Assange Drops Bombshell Involving Murder on Hillary Clinton (Video)
DNC Insider: Clinton Being Pounded in Polls – Don't Believe Mainstream Media! (Video)
Clinton Adds +5 to Body Count in 6 Weeks Totaling 67 Dead Associates (Video)
NSA Whistleblower Shocks Radio Host: We Have All Hillary's Deleted Emails (Video)
Julian Assange (7/27/16): "Next Leak Will Lead to Arrest of Hillary Clinton" (Video)
Bernie Caught on Hot Mic Proves He Was Never a 'Real' Candidate (Video)
Leak: Hillary Not Indicted Because Everyone in D.C. Tied to Clinton Foundation (Videos)
Looks Like President Barack Obama May Suspend 2016 Presidential Elections…
Is Obama Really Going to Suspend Elections and Declare Martial Law? (Videos)
When Obama Suspends 2016 Election, a Guide to Survive Martial Law (Videos)
Black Lives Matter and Soros Plan to Escalate Chaos Forcing Martial Law (Video)
Americans Are Protesting the Fake Election Process Everywhere; Media Silent
Former Military Officer: The 2016 Election Doesn't Even Matter (Videos)
Trump Protesters Admit Answering Craigslist Ad Paying $16/hr to Protest (Video)
Stop 2016 Election, Then Begin Martial Law Is Goals of Soros' Democracy Spring (Video)
A Former Federal Prosecutor Warned: Obama Plans to Incite Race War This Summer (Video)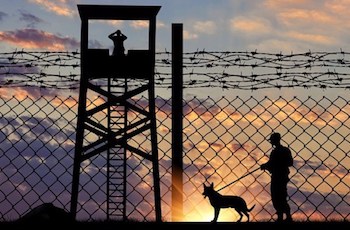 FOR MORE LINKS ON THE POTENTIAL FOR MARTIAL LAW:
Top US General Pleads With Troops Not to Revolt Over 2016 (Video)
Former Congressman Calls For Armed Revolt If Trump Loses (Video)
Reports of Active U.S. Military Drilling for "Authoritarian Rule of Law" (Martial Law)
U.N. Says They Will Soon Occupy America: "Going Door-to-Door Taking Guns…"
Over 1,500 Pages of Documents Reveal Martial Law & FEMA Camp Domestic Agenda in U.S.
Mainstream Media Blasts Alternative News Personality on FEMA Camps (Videos)
Pentagon Approves U.N. Use Of Force Against American Civilians (Video)
Looks Like President Barack Obama May Suspend 2016 Presidential Elections..
United Nations Troops on U.S. Soil Prepared to Assist With Martial Law? (Videos)
Update: All Armed Americans to Be Detained in FEMA Camps Soon? (Video)
Prepping: Know Where FEMA Camps Are Before Martial Law Gets Declared (Videos)
Law Enforcement Preparing For Rioting on National Scale (Videos)
Patriot Films Shocking New Video of a FEMA Camp Recently Discovered in Texas
Obama Has Prepared FEMA for All Four Storms… Are You Prepared?
Pentagon Says Preparing For Huge Civil Unrest in U.S. (Videos)
Government "Threat List:" 8 Million People To Be Detained Immediately
SUBSCRIBE TO THE TOP STORIES OF THE WEEK IN THE NEWSLETTER HERE
FACEBOOK | GOOGLE+ | TWITTER | PINTEREST | STUMBLE UPON | TUMBLR
FREE GUIDE TO ECONOMIC COLLAPSE OR MARTIAL LAW…
AT THE OFFICIAL BLOG SITE BELOW!
FACEBOOK | GOOGLE+ | TWITTER | PINTEREST | STUMBLE UPON | TUMBLER