Say whatever you want about Donald Trump… love him or hate him, it's utterly amazing how a billionaire has his hand on the pulse of, and actually "understands" the 'tired, the poor, and the huddled masses yearning to breathe free,' better than even half of them do. It's a true testament to how pathetic our media has become, and how our education system has totally failed the American people.
Trump aired a new campaign commercial today. I happened to see it while watching football. It's truly an amazing commercial. By it's mere creation, It suggests that this election is not just a choice between whether our republic (and the rule of law) lives, or if it dies, but a third choice might be within reach. Survival, and perhaps even an "age of enlightenment" if you will. If a picture is worth 1,000 words, the one below is worth $20 trillion.
SUBSCRIBE TO THE TOP STORIES OF THE WEEK IN THE NEWSLETTER HERE
FOR MORE NEWS BY VOICE OF REASON CLICK HERE!
That picture is the Alpha and the Omega behind virtually every major event taking place around this planet. When you consider all the problems that politicians promise to deliver solutions for, in some way, shape, or form, they are all related to the message that picture is sending, and it complements Trump's new campaign commercial perfectly.
In a post earlier today, I wrote that anyone who doesn't understand that picture, and understand it intimately, regardless of who they're planning to vote for, has no business voting. Why did I say that? Because it means the person has no idea what's going on either within our own country, or the world at large. It's not possible to understand one, and not the other. It's simply isn't.
So many Americans have become ok with either being uninformed, or being lied to by the very institutions we entrust to keep us informed, that sometimes the truth can sound absurd to them. They don't realize that what they think is "reality," is actually non-stop theater to keep the masses distracted from the fact that there is no "right," and there is no "left." There is no Republican, and there is no Democrat. There is liberty, or there is tyranny, and while we bicker amongst ourselves on petty issues, the elite chip away at our liberty, and further empower themselves at our expense.
For anyone who doesn't understand what the picture above represents, it's time they at least REALIZE that they're being led around like puppets by those who do… They might as well be living in an alternate universe for what it's worth… which is their prerogative I suppose, but when they walk into a voting booth, they have no business believing they're informed, because they're not.
Without a basic understanding of what the picture above is shoving in the viewers face, a person really shouldn't be called a "low-information' voter, because in fact they're really more of a "no-information" voter, and you can rest assured the "establishment" has every intention of making sure it stays that way.
The question Americans need to ask themselves is: Are they ok with that? Are they ok with being led around like sheep, or do they want the veil lifted? What the picture is saying isn't something that can be easily summarized, and it goes beyond the scope of this post. The point is, it affects you, and if you don't inderstand it, you better, and soon.
Trump was not one of my first choices for President at the onset of this election process, but the more I see, particularly with this new commercial, the more I'm slowly willing to believe. By far, the new commercial that aired earlier today is the most amazing political ad I've ever seen or heard. That's all I can say.
The commercial by itself doesn't mean Trump will or won't be a great President, that he'll do what he says he will do, or that he won't. What it does say however, is that it's time to continue shining a bright light on all the things that have been "off limits" to talk about in politics until now… or even in public to a large degree. Take a look:
INSTAGRAM | FACEBOOK | GOOGLE+ | TWITTER | PINTEREST | STUMBLE UPON | TUMBLR
CHECK OUT THE NEW GOOGLE+ PAGE!
At last, the national dialog is recognizing that there are a group of global elites, that the same group does control virtually everything on the planet to some degree or another, and now discussion about that group is not just part of our national dialog, it's part of the discussion in the election of the next President of the United States of America.
The possibilities are endless. if people are willing to expand their minds, and take it upon themselves to learn the things they're deliberately not being taught by the establishment…
It's simply amazing what "could" be… and still might be… but it all of it depends on each of us. Learning takes effort, and it takes considerably more effort when there are parties with a vested interest in making sure we don't…
BE SURE TO CHECK THELASTGREATSTAND.COM FOR SURVIVAL GEAR!
FREE DETAILED GUIDE TO SURVIVING ECONOMIC COLLAPSE OR MARTIAL LAW HERE
FOR MORE ON THE CHAOS COMING FROM THE 2016 ELECTION:
U.S. Intelligence Agencies Stopped a Silent Obama/Clinton Coup; Now You Are Needed
Constitutional Crisis Ready to Erupt; Why Hillary Will Never Face Justice (Video)
Reason Wi-Fi on Hillary's Campaign Jet Was Turned Off Should Chill You (Video
Don't Be Fooled by the FBI's October Surprise: Do Not Get Too Excited… (Video)
Hillary Walks Out on Press Conference When Asked about Undercover Fraud Videos
Hillary Health Bombshell – She Can No Longer Walk Around! (Video)
This Video Guarantees a Trump Win Even With Hillary's Fraud Machine (Video)
Julian Assange Drops Bombshell Involving Murder on Hillary Clinton (Video)
DNC Insider: Clinton Being Pounded in Polls – Don't Believe Mainstream Media! (Video)
Clinton Adds +5 to Body Count in 6 Weeks Totaling 67 Dead Associates (Video)
NSA Whistleblower Shocks Radio Host: We Have All Hillary's Deleted Emails (Video)
Julian Assange (7/27/16): "Next Leak Will Lead to Arrest of Hillary Clinton" (Video)
Bernie Caught on Hot Mic Proves He Was Never a 'Real' Candidate (Video)
Leak: Hillary Not Indicted Because Everyone in D.C. Tied to Clinton Foundation (Videos)
Looks Like President Barack Obama May Suspend 2016 Presidential Elections…
Is Obama Really Going to Suspend Elections and Declare Martial Law? (Videos)
When Obama Suspends 2016 Election, a Guide to Survive Martial Law (Videos)
Black Lives Matter and Soros Plan to Escalate Chaos Forcing Martial Law (Video)
Americans Are Protesting the Fake Election Process Everywhere; Media Silent
Former Military Officer: The 2016 Election Doesn't Even Matter (Videos)
Trump Protesters Admit Answering Craigslist Ad Paying $16/hr to Protest (Video)
Stop 2016 Election, Then Begin Martial Law Is Goals of Soros' Democracy Spring (Video)
A Former Federal Prosecutor Warned: Obama Plans to Incite Race War This Summer (Video)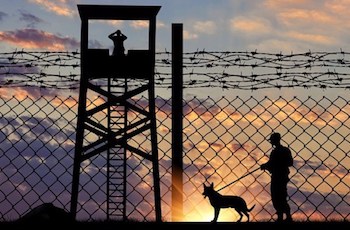 FOR MORE LINKS ON THE POTENTIAL FOR MARTIAL LAW:
Top US General Pleads With Troops Not to Revolt Over 2016 (Video)
Former Congressman Calls For Armed Revolt If Trump Loses (Video)
Reports of Active U.S. Military Drilling for "Authoritarian Rule of Law" (Martial Law)
U.N. Says They Will Soon Occupy America: "Going Door-to-Door Taking Guns…"
Over 1,500 Pages of Documents Reveal Martial Law & FEMA Camp Domestic Agenda in U.S.
Mainstream Media Blasts Alternative News Personality on FEMA Camps (Videos)
Pentagon Approves U.N. Use Of Force Against American Civilians (Video)
Looks Like President Barack Obama May Suspend 2016 Presidential Elections..
United Nations Troops on U.S. Soil Prepared to Assist With Martial Law? (Videos)
Update: All Armed Americans to Be Detained in FEMA Camps Soon? (Video)
Prepping: Know Where FEMA Camps Are Before Martial Law Gets Declared (Videos)
Law Enforcement Preparing For Rioting on National Scale (Videos)
Patriot Films Shocking New Video of a FEMA Camp Recently Discovered in Texas
Obama Has Prepared FEMA for All Four Storms… Are You Prepared?
Pentagon Says Preparing For Huge Civil Unrest in U.S. (Videos)
Government "Threat List:" 8 Million People To Be Detained Immediately
SUBSCRIBE TO THE TOP STORIES OF THE WEEK IN THE NEWSLETTER HERE
FACEBOOK | GOOGLE+ | TWITTER | PINTEREST | STUMBLE UPON | TUMBLR
FREE GUIDE TO ECONOMIC COLLAPSE OR MARTIAL LAW…
AT THE OFFICIAL BLOG SITE BELOW!
FACEBOOK | GOOGLE+ | TWITTER | PINTEREST | STUMBLE UPON | TUMBLER
SaveSave
We encourage you to Share our Reports, Analyses, Breaking News and Videos. Simply Click your Favorite Social Media Button and Share.