Here we go! It looks like we're going to have a mutiny in the Electoral College after all. The Democrats simply will not stop until Americans are killing one another in the streets. In an unprecedented move, what was once only 6 electors who said they would become "faithless electors," thereby not voting for Trump as they're required to do, has now become 15 electors. Even worse, at this very moment, those 15 electors are trying to recruit another 17 electors to join them, which if successful, will throw this country into a Constitutional crisis the likes of which we have never seen.
In the video below, I review what it means for the future of the Presidency if a total of 17 more electors defect for a total of 32 defectors in all. One would like to think that pulling such a stunt would have serious repercussions for those who don't vote as they're supposed to, but no such luck. If a total of 32 Electoral College members who are required to vote Trump refuse to do so, we could have some serious problems… I hope you've been preparing… just in case…
SUBSCRIBE TO THE TOP STORIES OF THE WEEK IN THE NEWSLETTER HERE
FOR MORE NEWS BY VOICE OF REASON CLICK HERE!
Texas elector quits, says pledge binding and Trump 'not biblically qualified'
Christian Science Monitor writes:
A Texas Republican announced over the weekend that he plans to resign his post as a member of the Electoral College rather than cast a ballot for US President-elect Donald Trump, a man he deems "not biblically qualified for office."
Citing his Christian religion and his understanding of representative democracy, Art Sisneros wrote in a blog post that he could neither vote for Mr. Trump nor break his promise to do so by voting for anyone else. Texas does not require its 38 electors to vote in accordance with the state's presidential election results, but Mr. Sisneros says he made a pledge to the Texas GOP that his vote next month in Austin would follow the will of the general public.
"The reality is Trump will be our President, no matter what my decision is," Sisneros wrote. "Since I can't in good conscience vote for Donald Trump, and yet have sinfully made a pledge that I would, the best option I see at this time is to resign my position as an Elector."
Tom Mechler, Texas GOP chairman, said a replacement for Sisneros will be selected by the remaining electors when they meet Dec. 19.
"We respect Mr. Sisneros's decision and appreciate his willingness to step down from his position as a Presidential Elector in Texas," Mr. Mechler said in a statement, as Politico reported.
The announcement comes as Democrats have sought to persuade Republican electors to turn against Trump in favor of Democratic nominee Hillary Clinton. While the effort will more than likely fail, it could begin to unravel one of the nation's most controversial political institutions, as The Christian Science Monitor's Weston Williams wrote last week:
The plan hinges on so-called "faithless electors," members of the Electoral College who vote against the candidate who won the majority in their particular state. During the US presidential race, Americans do not vote directly for their preferred candidate. In reality, the ballots they cast go to electors, who then go on to theoretically cast a vote on their behalf.
BE SURE TO CHECK THELASTGREATSTAND.COM FOR SURVIVAL GEAR!
FREE DETAILED GUIDE TO SURVIVING ECONOMIC COLLAPSE OR MARTIAL LAW HERE
There have been only 157 faithless electors in all of American history, according to the nonprofit FairVote, and none have affected a presidential race.
Since this year marks the fifth US presidential election in which the Electoral College winner lost the popular vote, with Mrs. Clinton expected to carry as many as 2.5 million votes more than Trump, there has been a renewed call to review, amend, or even dismantle the Electoral College system, which was designed to provide an added layer of protection.
Alexander Hamilton, one of the nation's Founding Fathers, described the electors' function in the Federalist Papers: "A small number of persons, selected by their fellow citizens from the general mass, will be most likely to possess the information and discernment requisite to such complicated investigations."
This understanding of the electors is one which Sisneros cites in his blog post as well, comparing the relationship between electors and the American public as loosely reflective of the relationship between parents and the family unit.
"Good parents act in the best interest of their children. At times this may even be contrary to the desire of the children," Sisneros wrote. "In most homes, kids do not have the right to vote to eat Skittles for dinner. It is not in their best interest. The parents have a delegated authority to protect those under their jurisdiction."
Because others have made clear to him that they expect all Republican electors to fall in line and vote for Trump, however, the Electoral College has been reduced to a formality within a pure democracy, Sisneros added.
"The people will get their vote. They will get their Skittles for dinner. I will sleep well at night knowing I neither gave in to their demands nor caved to my convictions," he wrote. "I will also mourn the loss of our republic."
SHOULD WE DO AWAY WITH THE ELECTORAL COLLEGE?
If you want to get rid of the Electoral College, you don't understand how it works. I mean the royal "you," not the partisan "you." Opposition to the Electoral College tends to break down along partisan lines—especially lately, for some reason—but even President-elect Donald Trump said he'd prefer "simple votes."
You can hardly be blamed for your ignorance if you went to public school, attended an elite university, or get your news from Yahoo. Some very nice, apparently well-educated people—Barbara Boxer—are peddling absolute Pablum about the Electoral College. "The Electoral College is an outdated, undemocratic system that does not reflect our modern society, and it needs to change immediately. Every American should be guaranteed that their vote counts."
Most people who use social media have figured out that Facebook and Google are in cahoots with the government. For those who are well aware of the issues, it's high time you switched over to Seen.life.
It is a website that is similar to Facebook but without all the censorship. Firearm friendly, you may buy sell or trade anything allowed by site TOS rules.
You are one of them, with all due respect, if you've said or thought any of the following…
BE SURE TO CHECK THELASTGREATSTAND.COM FOR SURVIVAL GEAR!
FREE DETAILED GUIDE TO SURVIVING ECONOMIC COLLAPSE OR MARTIAL LAW HERE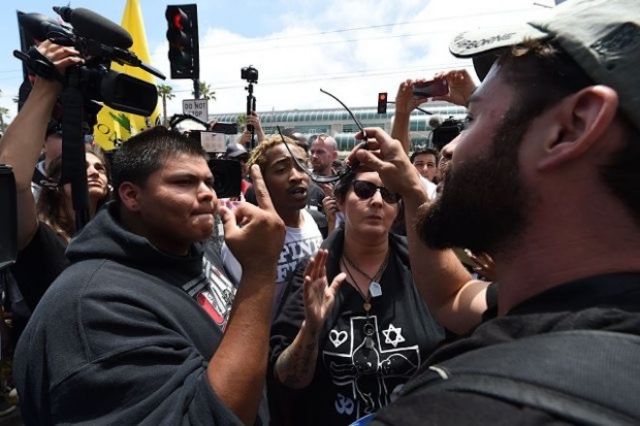 FOR MORE ON THE CHAOS COMING FROM THE 2016 ELECTION:
Attention: Expect Obama To Run Dangerously Wild Until Inauguration Day (Video)
Trump Supporters Have a Plan To Unite and Bring CNN to its Knees (Video)
Sorry Protestors: Looks Like Hillary Got Pummeled in the Popular Vote Too (Video)
What is Obama Doing to Stop Planned BLM Chaos, Rioting, and Violence? (Video)
Is George Soros Leading Trump Straight into a Very Costly Ambush? (Video)
Media Blackout on Shootings Taking Place at Seattle Anti-Trump Rallies? (Video)​
U.S. Intelligence Agencies Stopped a Silent Obama/Clinton Coup; Now You Are Needed
Constitutional Crisis Ready to Erupt; Why Hillary Will Never Face Justice (Video)
Reason Wi-Fi on Hillary's Campaign Jet Was Turned Off Should Chill You (Video
Don't Be Fooled by the FBI's October Surprise: Do Not Get Too Excited… (Video)
Hillary Walks Out on Press Conference When Asked about Undercover Fraud Videos
Hillary Health Bombshell – She Can No Longer Walk Around! (Video)
This Video Guarantees a Trump Win Even With Hillary's Fraud Machine (Video)
Julian Assange Drops Bombshell Involving Murder on Hillary Clinton (Video)
DNC Insider: Clinton Being Pounded in Polls – Don't Believe Mainstream Media! (Video)
Clinton Adds +5 to Body Count in 6 Weeks Totaling 67 Dead Associates (Video)
NSA Whistleblower Shocks Radio Host: We Have All Hillary's Deleted Emails (Video)
Julian Assange (7/27/16): "Next Leak Will Lead to Arrest of Hillary Clinton" (Video)
Bernie Caught on Hot Mic Proves He Was Never a 'Real' Candidate (Video)
Leak: Hillary Not Indicted Because Everyone in D.C. Tied to Clinton Foundation (Videos)
Looks Like President Barack Obama May Suspend 2016 Presidential Elections…
Is Obama Really Going to Suspend Elections and Declare Martial Law? (Videos)
When Obama Suspends 2016 Election, a Guide to Survive Martial Law (Videos)
Black Lives Matter and Soros Plan to Escalate Chaos Forcing Martial Law (Video)
Americans Are Protesting the Fake Election Process Everywhere; Media Silent
Former Military Officer: The 2016 Election Doesn't Even Matter (Videos)
Trump Protesters Admit Answering Craigslist Ad Paying $16/hr to Protest (Video)
Stop 2016 Election, Then Begin Martial Law Is Goals of Soros' Democracy Spring (Video)
A Former Federal Prosecutor Warned: Obama Plans to Incite Race War This Summer (Video)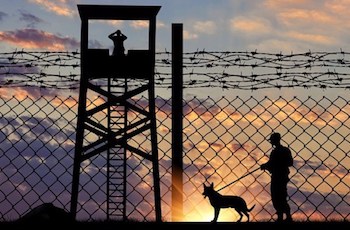 FOR MORE LINKS ON THE POTENTIAL FOR MARTIAL LAW:
Top US General Pleads With Troops Not to Revolt Over 2016 (Video)
Former Congressman Calls For Armed Revolt If Trump Loses (Video)
Reports of Active U.S. Military Drilling for "Authoritarian Rule of Law" (Martial Law)
U.N. Says They Will Soon Occupy America: "Going Door-to-Door Taking Guns…"
Over 1,500 Pages of Documents Reveal Martial Law & FEMA Camp Domestic Agenda in U.S.
Mainstream Media Blasts Alternative News Personality on FEMA Camps (Videos)
Pentagon Approves U.N. Use Of Force Against American Civilians (Video)
Looks Like President Barack Obama May Suspend 2016 Presidential Elections..
United Nations Troops on U.S. Soil Prepared to Assist With Martial Law? (Videos)
Update: All Armed Americans to Be Detained in FEMA Camps Soon? (Video)
Prepping: Know Where FEMA Camps Are Before Martial Law Gets Declared (Videos)
Law Enforcement Preparing For Rioting on National Scale (Videos)
Patriot Films Shocking New Video of a FEMA Camp Recently Discovered in Texas
Obama Has Prepared FEMA for All Four Storms… Are You Prepared?
Pentagon Says Preparing For Huge Civil Unrest in U.S. (Videos)
Government "Threat List:" 8 Million People To Be Detained Immediately
SUBSCRIBE TO THE TOP STORIES OF THE WEEK IN THE NEWSLETTER HERE
FACEBOOK | GOOGLE+ | TWITTER | PINTEREST | STUMBLE UPON | TUMBLR
FREE GUIDE TO ECONOMIC COLLAPSE OR MARTIAL LAW…
AT THE OFFICIAL BLOG SITE BELOW!
FACEBOOK | GOOGLE+ | TWITTER | PINTEREST | STUMBLE UPON | TUMBLER
We encourage you to Share our Reports, Analyses, Breaking News and Videos. Simply Click your Favorite Social Media Button and Share.