Headline: Bitcoin & Blockchain Searches Exceed Trump! Blockchain Stocks Are Next!
On January 1st, World Net Daily's Garth Kant asked, "Could the left really attempt a violent revolution to overthrow the U.S. government, and overturn the American way of life?" Douglas V. Gibbs, who has appeared as a commentator on Fox News and is a radio talk-show host in Los Angeles responded by saying not only COULD they, but they absolutely WILL try. Gibbs even went one step further when he said:
"They [the far-left] are in full preparation for social and economic collapse, or a violent revolution."
This week, in addition to reports confirming that several veteran Communist groups including The Workers World Party and the Revolutionary Communist Party (a violent Marxist-Leninist group) will be in attendance promoting anti-Trump mayhem for Inauguration Day, the spokesman for the #DisruptJ20 movement came right out in public said some of the group's stated goals on Inauguration Day include:
"Blocking major transportation routes into and throughout our nation's capital;"
"Create citywide paralysis on a level Washington DC has never seen before;" and
"To [literally] 'shut' down the inauguration…"
First of all, consider how alarming those comments are, and that's what they're saying publicly. What they've said privately, is a far more frightening situation altogether. Second, for anyone not seeing the irony here, all we've heard from the far-left for weeks now has been how dangerous Vladimir Putin, but yet the same people who haven't shut up about him, are now welcoming radical Communist groups (including those who endorse violence) to Washington D.C. as long as they are anti-Trump?
Does that make ANY sense to anyone? Of course not, but then again, the far-left rarely does! In the video below, I review a recent article by Mike Adams from Natural News where he discusses how the radical far-left in this country have plans to attempt an overthrow of the U.S. government on January 20th. Will they succeed? Of course not, but Mike sums up the sad truth when he says:
"I'm here to tell you they are going to fail miserably. It doesn't mean they won't harm or even kill some people along the way, but they won't succeed in overthrowing the government or stopping the swearing in of President Trump."
How many people might not unnecessarily put themselves in harms way on January 20th if the mainstream media would just do its damn job, and be honest for a change? I suppose we'll never know, because don't count on the media becoming honest any time soon. They're too busy making up news about Donald Trump to cover anything that might ACTUALLY be happening…
SUBSCRIBE TO THE TOP STORIES OF THE WEEK IN THE NEWSLETTER HERE
FOR MORE NEWS BY VOICE OF REASON CLICK HERE!
According to multiple sources that have reached out to me — including an individual who has infiltrated left-wing "revolutionary" groups in California — the radical left has convinced itself it has a significant chance of pulling off some variation of an uprising / occupy / revolution / coup operation on Inauguration Day (January 20).
It's supposed to start as "protests," then morph into "riots," then crescendo in a kind of "mad rush" to occupy federal buildings and then somehow declare some left-wing commie nut job to be the "legitimate" President of the United States. Another source told me during a recent interview that some elements of the radical left are even planning on setting off bombs to maximize chaos, occupy emergency responders and even send some federal officers home in body bags. (Weather Underground style, get it?)
Mentally ill leftists — a term that now seems increasingly redundant — are even fantasizing over an Inauguration Day "purge" inspired by the low-budget Hollywood film The Purge. The film proposes that for one day a year, every act is legal and can be carried out without consequence, including murder, rape, looting, arson and assault. A recent installment of the film series called The Purge: Election Day is serving as a template for violent leftards who are so detached from reality, they actually believe January 20 is a "Purge" day where a person can commit any violence they want.
I'm here to tell you that, in my analysis, they are going to fail miserably. It doesn't mean they won't harm or even kill some people along the way, but they won't succeed in overthrowing the government or stopping the swearing in of President Trump. Why? Because there will be roughly 10,000 total "troops" on the scene that day, encompassing roughly 1,000 U.S. Marines, 5,000 National Guard troops, 3,000 federal officers and at least 1,000+ D.C. police officers. (My estimate of 10,000 is quite conservative. Realistically, it's probably more like 15,000 in all, including thousands of undercover agents from various law enforcement departments and agencies, both state and federal, including the FBI, US Secret Service, Treasury Dept., DHS, etc.)
Communist uprisings don't work when the rest of the citizenry is armed
The massive mistake the deranged left is making in all this is failing to remember that in nearly every successful communist uprising in the history of the world, the communists had most of the guns. But America's radical leftist are afraid of guns. And the real firepower, it turns out, is in the hands of the military, the feds, the police officers and all the millions of pro-Second Amendment citizens who are ready and willing to do their part to defend the Republic if necessary.
To explain all this — including the hilarity of the deranged left — I've recorded a 40 minute podcast that covers my full analysis, what my sources have told me is going to happen, why the uprising will fail and why I believe 1,000 U.S. Marines all on their own could easily defeat 100,000 zombie leftards bull rushing the Capitol building.
This podcast is a bit tongue-in-cheek because I can't stop laughing at the mental derangement and psychological fragility of the left, so don't take every word of this podcast seriously. But it does give you my overall take on why I think January 20, 2017 will be a day of defeat for the desperate, deranged left.
FOR MUCH MORE ON THIS ISSUE:
Activists Planing Largest Riot in US History for Trump's Inauguration (Video)
Large Violent Inauguration Day "Chaos and Mayhem" Plots Exposed (Video)
Soros and Far-Left Are Plotting Anti-American Revolution On Inauguration Day
Mole Reveals Plans For Domestic Terror Attack on U.S. Inauguration Day (Video)
George Soros Is Leading Trump Directly Into a Violent No-Win Situation (Video)
Click here for the full podcast at Health Ranger Report.
INSTAGRAM | FACEBOOK | GOOGLE+ | TWITTER | PINTEREST | STUMBLE UPON | TUMBLR
BE SURE TO CHECK THELASTGREATSTAND.COM FOR SURVIVAL GEAR!
FREE DETAILED GUIDE TO SURVIVING ECONOMIC COLLAPSE OR MARTIAL LAW HERE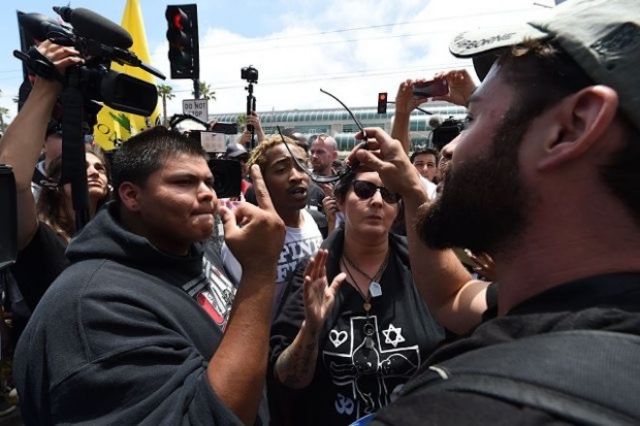 FOR MORE ON THE CHAOS COMING FROM THE 2016 ELECTION:
Unbelievably, Obama Signs Bill Creating U.S. Ministry of Truth (Video)
Attention: Expect Obama To Run Dangerously Wild Until Inauguration Day (Video)
George Soros Is Leading Trump Directly Into a Violent No-Win Situation (Video)
The Reason Why Obama Does Nothing to Stop Black Lives Matter Violence… (Video)
Black Lives Matter Beats and Drags Old Man by Car Down Street for Voting Trump (Video)
Media Blackout on Shootings Taking Place at Seattle Anti-Trump Rallies? (Video)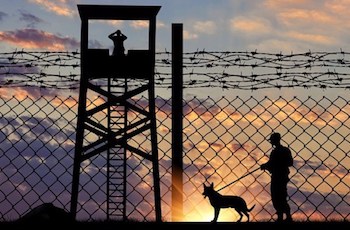 FOR MORE LINKS ON THE POTENTIAL FOR MARTIAL LAW:
Top US General Pleads With Troops Not to Revolt Over 2016 (Video)
Former Congressman Calls For Armed Revolt If Trump Loses (Video)
Reports of Active U.S. Military Drilling for "Authoritarian Rule of Law" (Martial Law)
U.N. Says They Will Soon Occupy America: "Going Door-to-Door Taking Guns…"
Over 1,500 Pages of Documents Reveal Martial Law & FEMA Camp Domestic Agenda in U.S.
Mainstream Media Blasts Alternative News Personality on FEMA Camps (Videos)
Pentagon Approves U.N. Use Of Force Against American Civilians (Video)
Looks Like President Barack Obama May Suspend 2016 Presidential Elections..
United Nations Troops on U.S. Soil Prepared to Assist With Martial Law? (Videos)
Update: All Armed Americans to Be Detained in FEMA Camps Soon? (Video)
Prepping: Know Where FEMA Camps Are Before Martial Law Gets Declared (Videos)
Law Enforcement Preparing For Rioting on National Scale (Videos)
Patriot Films Shocking New Video of a FEMA Camp Recently Discovered in Texas
Obama Has Prepared FEMA for All Four Storms… Are You Prepared?
Pentagon Says Preparing For Huge Civil Unrest in U.S. (Videos)
Government "Threat List:" 8 Million People To Be Detained Immediately
SUBSCRIBE TO THE TOP STORIES OF THE WEEK IN THE NEWSLETTER HERE
FACEBOOK | GOOGLE+ | TWITTER | PINTEREST | STUMBLE UPON | TUMBLR
FREE GUIDE TO ECONOMIC COLLAPSE OR MARTIAL LAW…
AT THE OFFICIAL BLOG SITE BELOW!
FACEBOOK | GOOGLE+ | TWITTER | PINTEREST | STUMBLE UPON | TUMBLER