On April 18th thru May 5th, 2017, state, local, and federal organizations alike are planning for Operation Gotham Shield 2017 — a major nuclear detonation drill in the New York-New Jersey area, along with the U.S.-Canadian border. During this exercise, 4 nuclear devices, 2 of which are rendered "safe" during the U.S. Department of Defense (DOD) Vital Archer Exercise, and one successful 10kt detonation in the NYC/NJ area, along with one smaller detonation on the U.S./Canadian border are to take place.
Among the organizations involved are:
- U.S. Department of Energy (DOE)
- U.S. Department of Defense (DOD)
- U.S. Domestic Nuclear Detection Office (DNDO)
- U.S. Federal Bureau of Investigation (FBI)
- U.S. Federal Emergency Management Agency (FEMA)
- U.S. Northern Command (NORTHCOM)
- State of New Jersey Office of Emergency Management
- State of New York Office of Emergency Management
- City of New York Office of Emergency Management
The following document comes form The Nevada National Security Service. Their primary role with the government is to help ensure the security of the United States and its allies by supporting the stewardship of the nuclear deterrent, providing emergency response capability and training, and contributing to key nonproliferation and arms control initiatives.
DO NOT MISS: U.S. Conducts Successful Field Test of New Nuclear Bomb (Video)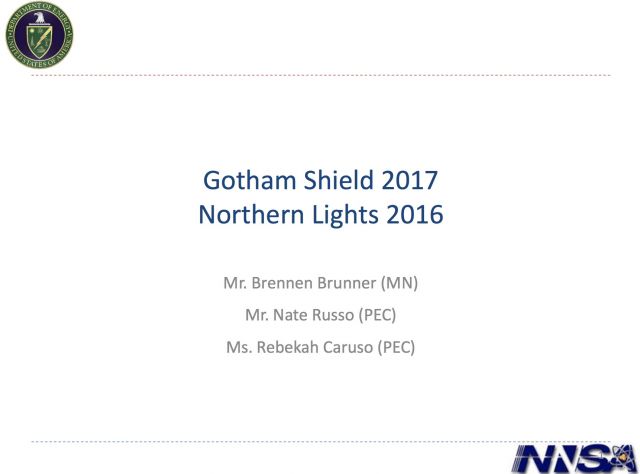 As you'll learn in the video and private government documents published below, Gotham Shield 17's purpose (GS17), is as follows:
The purpose of GS 17 is to evaluate the whole community effort to prevent, protect from,

respond to, and plan initial recovery after the effects of an Improvised Nuclear Device attack using established exercises to achieve objectives in the relevant mission areas and capabilities

GS 17 will assess regional and national

incident management and incident support capabilities, to include pre- and post- nuclear device detonation and recovery…
DO NOT MISS: MAJOR UPDATE REGARDING YOUTUBE'S ASSAULT ON FREE SPEECH!
SUBSCRIBE TO THE TOP STORIES OF THE WEEK IN THE NEWSLETTER HERE
GET YOUR NEWSLETTER FROM
AMERICAN INTELLIGENCE MEDIA AT:
Mike Adams of Natural News Summed it up perfectly:
"A coordinated censorship attack is being waged against the entire independent media by Google, YouTube and Facebook. After we were banned by Google for nearly a week, now Facebook is deliberately blocking the sharing of our stories to further censor our important reporting for human freedom and medical choice. Soon, the only way we will be able to reach you is via email, and Google is sometimes blocking our email deliver to gmail users."
Enter your email address using the link below to be added to my list. Your privacy is protected and you can unsubscribe at any time. IF you don't join my email list, you may never see my valuable content again on Facebook, Google, or YouTube one of these days.
CENSORSHIP has no reached extreme levels across the internet. The truth is being suffocated. Subscribe now if you want to escape the delusional bubble of false reality being pushed by Facebook and Google:
SUBSCRIBE TO THE TOP STORIES OF THE WEEK IN THE NEWSLETTER HERE
As you'll see in the document below, the existing exercise purpose statements include:
Vital Archer is the annual U.S. Department of Defense (DOD) exercise aligned to the counterterrorism response operations, including weapons of mass destruction, outside the contiguous United States
Vibrant Response is U.S. Northern Command's (USNORTHCOM) annual field training exercise for chemical, biological, radiological, nuclear, and high-yield explosive consequence management forces designed to improve their ability to respond to catastrophic incidents
Fuerzas Amigas is the United States and Mexico's annual cross-border military operations exercise
​DO NOT MISS: Will North Korean Agents Release Biological Weapons In Major U.S. Cities?
RIGHT WING NEWS & YOUR OTHER FAVORITE YOUTUBE CHANNELS NEED
YOUR HELP TO SURVIVE YOUTUBE'S NEW BOYCOTT!
MAJOR UPDATE REGARDING YOUTUBE'S ASSAULT ON FREE SPEECH!
DONATE: https://thelastgreatstand.com/stop-the-censorship/
Ardent Sentry is the North American Aerospace Defense Command's (NORAD) and USNORTHCOM's major annual exercise focused on Defense Support of Civil Authorities
Prominent Hunt is the Domestic Nuclear Detection Office (DNDO) National Technical Nuclear Forensics Ground Collection Task Force's annual exercise centered on assessing the United States' capability to collect radioactive evidence in the immediate aftermath of a nuclear detonation
Staunch Maple is the Canadian Joint Operations Command's exercise to practice and improve Canadian Armed Forces' ability to support other government departments and agencies in order to ensure the security and safety of Canada
DO NOT MISS: Why Nuclear Armageddon May Now be On the Horizon With Russia… (Video)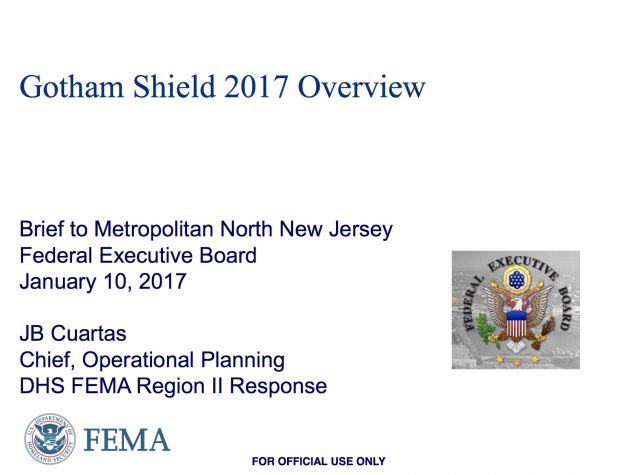 INSTAGRAM | FACEBOOK | GOOGLE+ | TWITTER | PINTEREST | STUMBLE UPON | TUMBLR
FOR MORE NEWS BY VOICE OF REASON CLICK HERE!
As proof that this is NOT a drill, the following other agencies in the New York/New Jersey area have already posted warnings or limited information on their websites:
EASTERN REGIONAL HELICOPTER COUNCIL:
** http://www.erhc.org/news.asp?newsid=171
GREATER NEW YORK HOSPITAL DIGEST:
** https://www.gnyha.org/PressRoom/Publication/67dc99fc-d380-4ec2-a337-bad0a4e795e9/
HEALTH CARE ASSOCIATION OF NEW JERSEY:
** https://www.facebook.com/HCANJ/posts/1148172911958836
DOWNLOAD THE OFFICIAL "Gotham Shield Overview 2017 — FEMA/GNYHA":
** http://www.gnyha.org/ResourceCenter/N…
THE FOLLOWING ARE THE ALLEGED LOCATIONS…
DO NOT MISS: War Coming: U.S. Plans Preemptive Strike on North Korea Soon (Video)
Event Horizon Chronical Writes:
In recent days there has been increasing buzz about an upcoming, multi-agency, emergency preparedness drill in the New York City area that has to do with training for a possible, nuclear, terrorist attack.
The multi-agency "training" exercise is called Gotham Shield 2017. Various phases of the drill are scheduled from the 18th of April to the 5th of May, beginning today, in fact, and running for the next two and a half weeks.
I will tell you frankly that it is my opinion that the danger of a nuclear false flag attack against a city in the USSA, or a series of attacks against multiple cities in the USSA is a very real and present danger. I have previously written about that threat here and here and explained my reasoning. My thinking has not changed.
RIGHT WING NEWS & YOUR OTHER FAVORITE YOUTUBE CHANNELS NEED
YOUR HELP TO SURVIVE YOUTUBE'S NEW BOYCOTT!
MAJOR UPDATE REGARDING YOUTUBE'S ASSAULT ON FREE SPEECH!
If a nuclear detonation occurs in a city in the USSA, there is every possibility that it will be an inside job, exactly as the 9/11 attacks were.
The shadowy power brokers now running the system in the USSA have no regard for life, for peace, for prosperity or for joy.
To say that the power brokers now in charge of the corrupt machinery of the USSA government are demons is to unfairly slander the denizens of hell by comparison, as fallen as they may be.
Dear Friends, we are looking at the face of naked evil. That is how ghastly and putrid the government of the USSA has become. It is a clear and present danger not only to other nations around the world, but to the population of the USSA itself.
DO NOT MISS: The U.S. Is On The Verge Of Making An Extremely Costly Mistake (Video)
RECALL THAT I REVIEWED THE CASUALTY RATE IN THE VIDEO ABOVE…
Gotham Shield 2017
The upcoming emergency preparedness drills have to do with responding to the *hypothetical* detonation of a 10 kiloton atomic bomb in mid-town Manhattan. This is a bomb with approximately half the yield of those that the USSA military dropped on Hiroshima and Nagasaki in August of 1945, in the concluding days of the war against Japan.
Listen to me very carefully: I am telling you as plainly as I can that if such an attack occurs in New York City, or Chicago or San Antonio or St. Louis or Atlanta or Indianapolis or Little Rock or Las Vegas or Boise, etc. that it is extremely likely to be a false flag attack to be used as a *fake* casus belli, or cause for war, intended to whip the people of the USSA into a nuclear war hysteria, to be used as putative justification for initiating nuclear warfare against Russia or China or North Korea or Iran or ….. against whomever the Pentagon, CIA, New York Times and Donald Trump will (falsely) say did the dastardly deed(s).
The truth is that the century-long Ponzi scheme called the "United States Federal Reserve Note", also known in our time as the petro-dollar, the so-called international reserve currency, is failing fast and falling hard, losing more and more market share all over the world with every passing month and year.
The USSA Empire based in Washington, DC, New York City, Tel Aviv and other filthy rat holes around the world does not fight fair. It is not fair and it certainly is not honest. On the contrary it is vicious, psychopathic and satanic.
So it will not go quietly into the night. It will not meekly fold up its tents and slink contritely away.
Oh, no, not at all.
DO NOT MISS: Trump Grants Military Full Authority To Declare War Unilaterally (Video)
Use It Or Lose It
The ruthless game of musical, petro-dollar chairs is swiftly drawing to a close and so we can expect a hyper-violent denouement on the part of the main player(s): the USSA and associated vermin in Tel Aviv, Tokyo, Brussels, and so forth. The game is for political, military and economic control of the planet, so they will pull out all the stops, or try to.
If they were prepared to sacrifice 3,000 people on 9/11 (and they did) to initiate a series of wars in the Middle East and North Africa, what are they prepared to do to initiate nuclear warfare for control of the whole planet?
Have no illusions about the vicious game afoot and how unimaginably cruel it is and can be.
Have no illusions about who and what you are seeing as the so-called "leadership" of the USSA and the European Union and NATO, beginning with that foul creature known as Donald Trump, but certainly not ending with *it*.
As their economic clout vanishes, as the petro-dollar tanks, and that is about to occur on a mind-numbing scale, and with dizzying velocity, they will be sorely tempted to use what remains to them: their nuclear arsenal, before everything collapses around them and they are booted from power by rampaging mobs, who will finally realize the grotesque extent of that centuries-long, ongoing hideous crime, euphemistically known as the "United States".
Hence the danger that these pestilential entities, known as "leaders" or the "ruling elite", will unleash nuclear warfare, or try to, and will do so under the most violent, false pretense(s) that they can arrange, to wit: one or more nuclear false flag attacks.
You have been warned.
DO NOT MISS: Putin: 'Russia Could Wipe Out the U.S. in Less Than Half An Hour'
The Nitty-Gritty of Gotham Shield 2017
Many agencies, at the local, regional, state and federal level, will take part in the Gotham Shield exercise in the coming week or two. Here, in no particular order, are some of the official notices and references I was able to find on the web.
Gotham Shield 2017 will take place in the spring of 201. It's going to simulate a 10-Kiloton explosion in New York City and Northern New Jersey, look at sheltering, evacuation, communications and infrastructure impacts and things of that nature as part of the Department of Defense Start-of-the-Century exercise series.(source:http://www.dhses.ny.gov/media/documents/SIEC-20161130-Board-Minutes.pdf )
Well, well, Gotham Shield 2017 is identified as part of the Pentagon's "Start of the Century" exercise series.
Would the Pentagon's "Start of the Century" exercise series have anything to do with the infamous "Project For The New American Century" (PNAC) developed by a Neo-Con cabal lead by William Kristol and Robert Kagan, in the years leading up to the 9/11 attacks, and which plainly talked about the need for a new Pearl Harbor attack to improve the technological and operational capabilities of the USSA's military — a role that the 9/11 attacks in fact fulfilled?
I smell a nuclear rat. Do you?
DO NOT MISS: Be Ready For Any Emergency – The Crucial Guide For Any Family's Safety
Before examining the full document for yourself, allow me to remind you of a few frightening statistics the mainstream media neveer tells you about. I'd like to call to your attention to how each of "tragedies"listed below was preceded by a massive training exercise of some kind too.
The November 13, 2015, Paris attacks:
Bloomberg, 11/17/15, "Hours Before the Terror Attacks, Paris Practiced for a Mass Shooting"
The Charleston, South Carolina, church shooting, June 17, 2015:
humansarefree.com, 6/24/15, "'Active Shooter Drills' Took Place in the Same Day as Charleston Shooting…"
Boston Marathon attack, April 15, 2013:
Natural News, 6/22/13, "DHS documents prove Boston Marathon bombing was false flag 'drill' planned months in advance"
Sandy Hook school shooting, December 14, 2012:
Southeast-Brewster Patch newspaper, 12/18/12, "Sheriff: Putnam Officials to Talk School Safety This Afternoon"
The July 20, 2012, Aurora, Colorado, "Batman" shooting:
Denver Post, 7/21/12, "Real life shooting imitates training exercise at Parker medical school"
ONE OTHER RELATED DOCUMENT WORTH NOTING: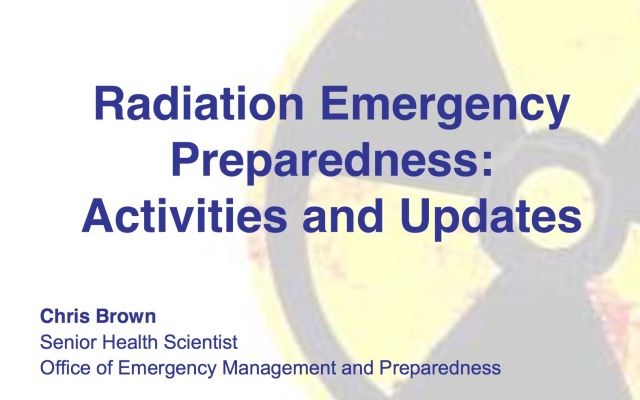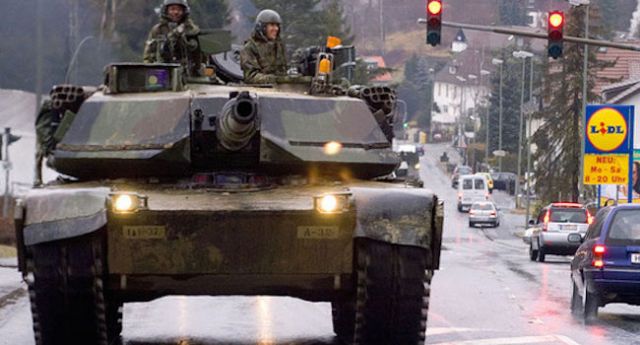 FOR MORE LINKS ON MARTIAL LAW:
Reports of Active U.S. Military Drilling for "Authoritarian Rule of Law" (Martial Law)
U.N. Soldier Says They Will Soon Occupy America: "Going Door-to-Door Taking Guns…"
1,500 Pages of New Documents That Reveal U.S. Government's Martial Law Agenda (Video)
Mainstream Media Blasts Alternative News Personality on FEMA Camps (Videos)
Ron Paul: Undeniable Proof Martial Law Is Coming Because of the Economy (Video)
Virginia Police and Homeland Security Doing Exercises for Marital Law Conditions (Video)
Latest News on Government's Preparing For Civil War or Martial Law (Videos)
Martial Law Convoys Sent to Baton Rouge, Dallas, and St. Paul Before Shootings (Videos)
Pentagon Approves U.N. Use Of Force Against American Civilians (Video)
What Is the U.S. Government Endlessly Preparing For (Videos)
Patriot Films Shocking New Video of a FEMA Camp Recently Discovered in Texas
Major Update to Military Movement and Actual Documentation of Their Plans (Video)
United Nations Troops on U.S. Soil Prepared to Assist With Martial Law? (Videos)
Obama Has Prepared FEMA for All Four Storms… Are You Prepared?
13 States Obama Is Using for His Nefarious Secret Agenda (Video)
Obama: Be Ready For EMP Attacks, Engineered Pandemics, Earthquakes, and Martial Law
How Likely is Martial Law in the US, and What Happens Under Martial Law
Law Enforcement Preparing For Rioting on National Scale (Videos)
All Armed Americans To Be Detained In FEMA Camps Starting In 2017? (Video)
Beware of Martial Law: Obama Will Confiscate Firearms Of All 50 States in 2016
Army Not Prepping for Battle; Training For Riot Control and Martial Law
Pentagon Says Preparing For Huge Civil Unrest in U.S. (Videos)
Political Dissidents Homes Being Marked By FEMA Prior to Martial Law?
Government "Threat List:" 8 Million People To Be Detained Immediately
SUBSCRIBE TO THE TOP STORIES OF THE WEEK IN THE NEWSLETTER HERE
FACEBOOK | GOOGLE+ | TWITTER | PINTEREST | STUMBLE UPON | TUMBLR
FREE GUIDE TO ECONOMIC COLLAPSE OR MARTIAL LAW…
AT THE OFFICIAL BLOG SITE BELOW!
FACEBOOK | GOOGLE+ | TWITTER | PINTEREST | STUMBLE UPON | TUMBLER
We encourage you to Share our Reports, Analyses, Breaking News and Videos. Simply Click your Favorite Social Media Button and Share.