Pennsylvania Attorney General Exposed 1000s of Pornographic, Racist Government Emails But Now Faces Her Own Scandal
http://abcnews.go.com/US/pennsylvania-attorney-general-exposed-1000s-pornographic-racist-government/story?id=40030106
By: Byron Pitts, Michelle Kessel, and Geoff Martz
Date: 2016-06-21
Pennsylvania's Attorney General Kathleen Kane is used to going up against criminals, not her own colleagues, but after she helped expose an email scandal win the state government, her career has been in jeopardy.
In 2014, Kane's office released close to 400 pages of emails between state government employees, including some high-ranking state officials, exchanged on the state's email server that were full of racism, sexism and pornography. The scandal was dubbed Porngate, and Kane said it involved a number of judges, prosecutors and law enforcement officials.
"I couldn't believe there was violence involved, and I couldn't believe this wasn't just some Playboy photos … 398 pages, much of it hard-core porn," Kane told "Nightline."
"The hard-core pornography shared on state computers, on state time, between state actors … That is not boys being boys," she continued. "It's assault upon our criminal justice system and quite honestly it's unacceptable."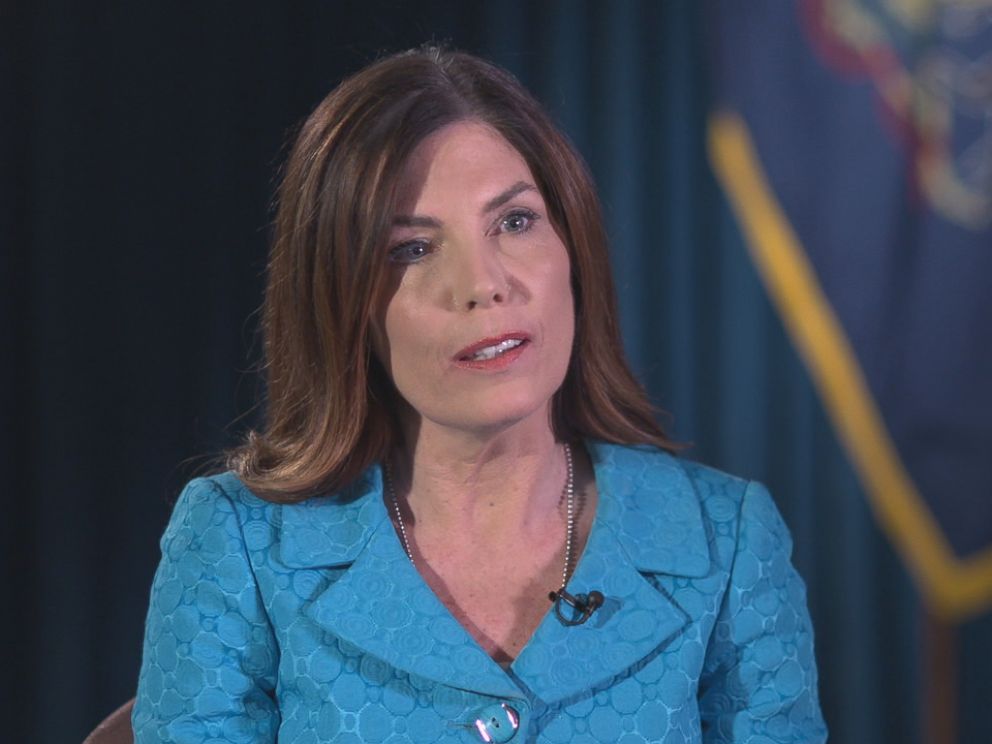 Embattled Pennsylvania Attorney General Kathleen Kane sat down for an interview.
Source:
http://vaticproject.blogspot.com/2016/10/pennsylvania-attorney-general-exposed.html