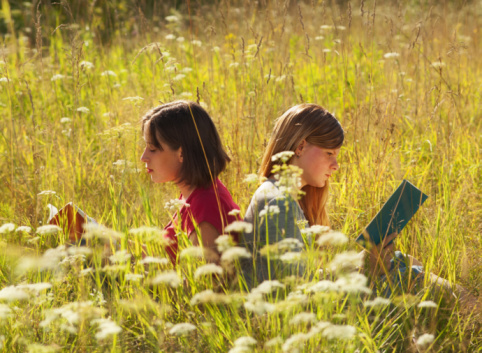 Parents Outraged! Over 500 Errors In Textbooks!
America's History Rewritten To Brainwash Our Kids!
By Lyn Leahz | Before It's News | November 22, 2013
Be VERY concerned! Our children are being brainwashed by government elite! The NWO is definitely not being shy about their plan to infiltrate our schools with lies and deception.
One new report finds that American High Shools and elementary text books contain countless inaccuracies about Chrsitianity, Judaism, and the Middle East. Experts researched and found at least 500 errors. Stated as a fact was that Jesus was Palestinian, or the Quran was revealed to Muhammad by God, and so forth. Millions of children use these text books in all fifty states.
These things are unnacceptable and more parents everywhere should be outraged! There is far more if you watch the video. I have only highlighted a few.
A quote from the Institute for Jewish and Community Research states that we should be very concerned:
Textbooks around the world are blatantly used as tools for propaganda. It is shocking to discover that history and geography textbooks widely used in America's elementary and secondary classrooms contain some of the very same inaccuracies about Christianity, Judaism, and the Middle East as those in Iran.

Assessing how textbooks treat these topics provides telling insight into how textbooks approach complex subjects. What do students learn about Jews, Jewish history, and Judaism's relationship to Christianity? How does the ongoing challenging relationship between Jews and Muslims in the Middle East show up in the textbooks? What about the triangulation between Jews, Christians, and Muslims?

The 500 problematic passages about Judaism, Christianity, Islam and the Middle East uncovered in the analysis of the 28 most widely used textbooks in public schools should evoke considerable concern on the part of Americans. History and religion are being distorted in schools in every one of the 50 states.
And another disturbing article from slightly over a week ago states:
And a lesson on possessive nouns contained Orwellian statements about the relationship between the individual and government, such as "The commands of government officials must be obeyed by all," and "An individual's wants are less important than the nation's well-being."
Please be sure and check out this link here: Citizens For National Security
We encourage you to Share our Reports, Analyses, Breaking News and Videos. Simply Click your Favorite Social Media Button and Share.