Is Michelle Chosen By Satan?
.
Michelle Married Satan. Obama's Marked By 666.
By Geir Smith, Rudra Chakrin, King of Shambhala, Universal Messiah.
Michelle Obama married Barack/Barry Soetoro into a life of lies and deceit and bilking the "system".
They were both brought up in Communist cultures of thinking the establishment is evil and the only way to get even is to live a life of deceit and thieving.
Throughout their lives, these kids of the civil rights movement took advantage of the opportunities given them in the anti-racist atmosphere of the 60s-70s and ripped off America.
That worked and it's still working.
But a monkey wrench was thrown into the Obama-system by none other than the supernatural law/force. The lottery in Chicago, Obama's hometown, drew 666 on the day after his election.
Who is this guy called variously Obama, Barack Hussein aka Barry Soetoro?
If he's marked by the number 666, that is the Antichrist-Satan's Mark.
Here's a short video (above) about how the Mark of the Beast was drawn in Obama's hometown's lottery the day when he celebrated his victory. This lottery draw of 666 was witnessed by millions throughout the Great Lakes which all play the Illinois/Chicago Lottery.
(That Lottery-video didn't work well so I added the original video below the other one above)
I'm Buddhist so I believe in karma. I believe Michelle has a karma to marry the Antichrist Obama. She's thus the Bride Of Satan. Rosemary's Baby was presdestined and chosen by Satan to bear his child into the world aka the Antichrist.
Does she know and does she accept Satan like Rosemary accepted and loved Satan…. despite her horror for the fate she had to carry out?
Can she love what she's done? Can she look at herself in the mirror and say: "I'm the vampire-wife of Satan; the Bride of Lucifer, the Antichrist."
The fate of these radical lost people (like Michelle Obama) reminds me of the utter horror fo the fate of crazy people like the Manson "Family" or the Jim Jones Cult.
Barack and Oswald. Obama's a Commie just like Oswald.
Obama's real face is that of Satan.
Satan's Bride.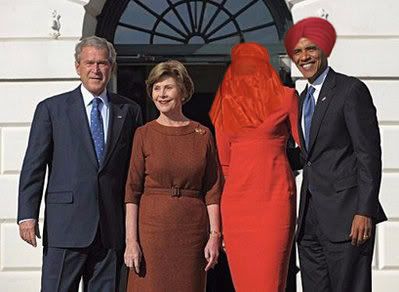 We encourage you to Share our Reports, Analyses, Breaking News and Videos. Simply Click your Favorite Social Media Button and Share.