Now, why would they all be interested in this United Nations site that is known for its unique acoustic qualities? Were you aware that vibrations and sound generated at frequencies of 110 Hz is the same exact frequency used for mind control?
First, let me show you examples of how these vibrations are being used for mind control. Do you remember the Navy Yard shooter who murdered 13 people last year?
The bizarre case of Aaron Alexis, the 34-year-old naval contractor who authorities say killed 13 people at the Washington, D.C. Navy Yard on September 16, certainly fits that profile. On August 7, Newport, Rhode Island police responded to the Marriott Hotel and made contact with Alexis, who reported that he was being stalked by two black males and one black female. According to the police report, Alexis believed that the three were sent to "follow him and keep him awake by talking to him and sending vibrations into his body."

Alexis said he first heard voices coming through the wall at the Residence Inn. He then moved to a hotel on the Navy base where he heard the same voices through the walls, floor, and ceiling. Finally, Alexis moved to the Marriott where he reported hearing voices coming from the floor and ceiling and told police that the three individuals were using "some sort of microwave machine" to penetrate his body with vibrations "so he cannot fall asleep." —American Free Press
And what about Miriam Carey involved in last years Washington D.C. police chase, who attempted to drive her car into the Capitol building with her toddler in the back seat? According to the National Post:
The Connecticut woman who was shot to death outside the U.S. Capitol after trying to ram her car through a White House barrier had been deteriorating mentally for months and believed the president was communicating with her, a federal law enforcement official said Friday.
The article further stated,
The woman had made delusional "expressions about the president in the past" and believed President Barack Obama was communicating to her, the official said.

"Those communications were, of course, in her head," the official said, adding that concerns about her mental health were reported in the last year to Stamford police.
And, from Examiner.Com:
There has been an increase in the frequency of news stories about crimes involving an alleged culprit who claims to "hear voices." The alleged shooter in the recent Washington Navy Yard shooting was reported to have "heard voices" that told him what to do. There are many others, including the alleged Aurora Theater gunman. In an Oct. 4 article in the NY Daily News, the story of Miriam Carey's history of mental illness which precipitated her flight from the law and eventual shooting by the DC police is detailed. Reportedly, Carey, also suffering with post-partum depression, was hearing voices, and this particular voice she thought belonged to President Obama.
And, another example from Max H. Higgins:
All targets of electronic stalking and mind control can remember when they first realized that they had been targeted. Although it is now obvious that I had been targeted since at least the mid-1970s and very probably even from the early 1960s, I did not discover it until December, 2005, when my assailants, or handlers, started bombarding me with electrical-like jolts, strong vibrations, and other physical torture. The first electronic vibrations struck me with such force that I could hardly stand on my feet. Only a few days later, I began hearing voices from unseen speakers. Only I could hear those voices.

I gradually learned that the physical electronic effects, although annoying and often painful, were simply used to "soften" or "sensitize" or "pre-condition" me for the real objective – mind control. I later learned that victims are normally targeted for years before they finally realize it. Some targets suffer physical attacks for long periods and visit doctors frequently without realizing that their symptoms are not natural consequences. Other targets die, sometimes probably from the consequences of their torture, without ever having discovered that they were targeted. —The Silent Massacre
You can also read HERE to find out about electromagnetic waves and mind-control!
Were these people in fact supposed victims of mental illness, or something far more sinister—MIND CONTROL?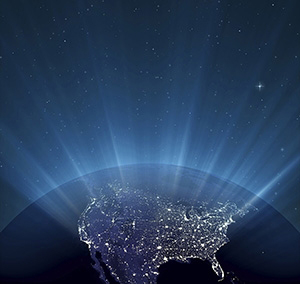 Remote Neural Monitoring has its roots in the infamous MKULTRA project of the 1950s which, although it focused on drugs for mind control, also included neurological research into "radiation" (non-ionizing EMF) and bioelectric research and development. The earliest non-classified references to this type of technology appear in a 1976 patent by R.G. Malech Patent #3951134 "Apparatus and method for remotely monitoring and altering brain waves" USPTO granted 4/20/76. The patent describes a technique using the transmission of 100 and 210 MHz signals to the brain yielding a 110 MHz signal which is modulated by the brain waves and can be detected by a receiver for further processing. —greatdreams.com
Now, I would like for you to listen to this video, particularly the beginning, made inside the Giza Pyramid using sound technology and the Sacred Chant. Then, compare it with the Paul Begley "Strange Sounds" video he did a few years ago. Skip ahead to 7 minutes and 17 seconds, approximately. Does the concept at least sound similar to you here? Listen:
Sacred Chant recorded Inside the Great Pyramid (LANGUAGE OF LIGHT EXPOSED) (HD)
Apocalypse Sounds Played All At Once "Amazing" Bible Prophecy!
If you want to find out more information about sound having an impact on the physical, check out this video here: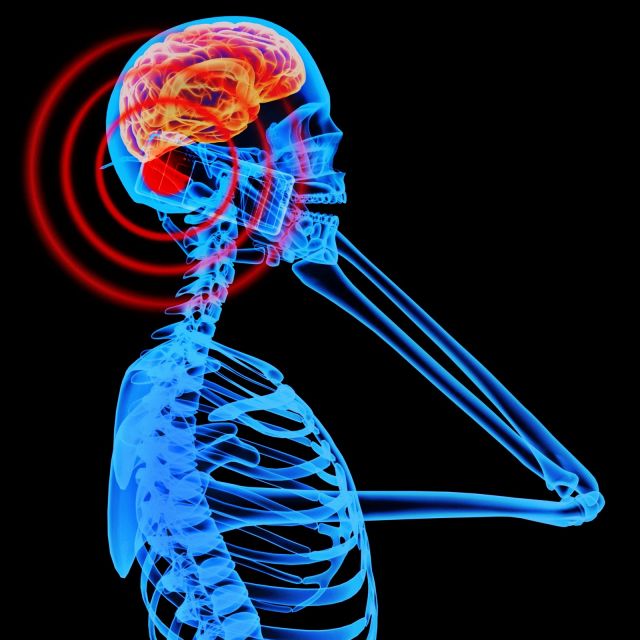 Could you hear the similiarities? This is government created mind control testing that is going on right now! I have seen many explanations for the strange sounds, from God's holy angels to fracking. However, there are just too many coincidences here to overlook this as a potential reason/source of the hellish, mysterious sounds that people have been hearing across the world!
My video, at the very top, gives you more details and explanation on how this is already being used to control the masses, and it is only going to get worse! Be warned, and be aware. God created all things for good, yet Satan and one third of the angels, who had the knowledge given them by God, took that knowledge when they fell to Mount Hermon as 'evil' 'fallen' angels and perverted it in order to use it for bad! And Satan's ultimate plan is rather obvious—the New World Order and the coming Antichrist—the embodiment of Satan himself in the flesh! All evil things happening now lead to the ultimate fulfillement of the plan of Hell on earth! Thank God that by the end, the Kingdom of Hell will be destroyed by God once and for all!