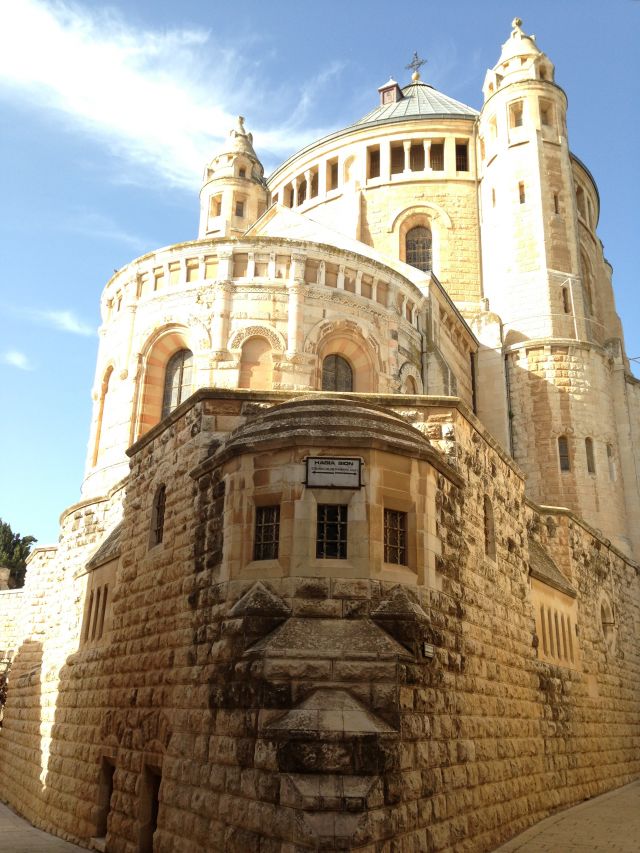 Kind of creepy, and could be nothing, but worth mentioning! Does anyone notice the wicked looking face in this photograph, right up front here on the corner of the building? Kind of looks like a demonic entity wearing a crown.
Pope Francis is setting the stage for the 'final' Antichrist, and it's never been more obvious! God does speak to us through many ways, including earthquakes and lightning! But, there is one more thing many people are unaware of, and it's huge!
Are Your Eyes Open? Will the Pope Be Seated In A Place Where He Ought Not To Be?
Arutz Sheva, Israeli news reported just last year, 2013, that in 2014, the Pope will be taking his special glorified seat on Mount Zion. The significance of this seat? It is where Jesus Christ, Yeshua, broke bread with the disciples at the Last Supper before His crucifixion—on Mount Zion in Jerusalem! And, it is where King David and King Solomon are believed to be buried! According to the news, it is a HISTORIC EVENT and grants the Pope special authority!
"An historic agreement has been drafted between Israel and the Vatican. The Israeli authorities have granted the Pope an official seat in the room where the Last Supper is believed to have taken place, on Mount Zion in Jerusalem, and where David and Solomon, Jewish kings of Judea, are considered by some researchers, to also be buried.

It is the culmination of a long campaign by the Catholic Church to regain religious stewardship over the place where Jesus is supposed to have broken bread and drunk wine with his disciples on the eve of his crucifixion. This is an enormous issue pushed through without any public debate.
According to our sources, the agreement, which is expected to be ratified next June, gives the Pope a "special authority" over the second floor ofthe building, so that Christian pilgrims will be able to celebrate religious functions like Pope John Paul did in 2000."
Now, let the reader understand what I am about to reveal next to you! And, keep in mind, before Pope Francis sits down, he will be standing!
14 But when ye shall see the abomination of desolation, spoken of by Daniel the prophet, standing where it ought not, (let him that readeth understand,) then let them that be in Judaea flee to the mountains: (emphasis added by me)
15 And let him that is on the housetop not go down into the house, neither enter therein, to take any thing out of his house:
16 And let him that is in the field not turn back again for to take up his garment.
17 But woe to them that are with child, and to them that give suck in those days!
18 And pray ye that your flight be not in the winter. —Mark 13:14-18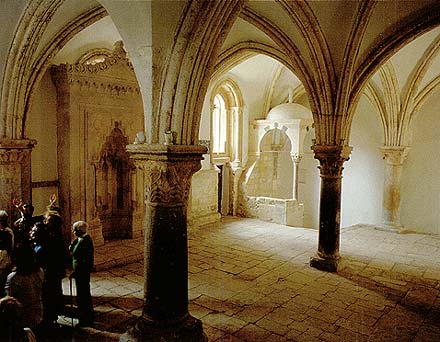 Considering Pope Francis is the False Prophet of the Bible, which is one of the two end time Antichrist spirits, should he be seated, glorified, and honored in the holy place where Jesus made a covenant with humanity by breaking the bread (representative of His body) and drinking the grape juice (representative of His blood)? Should he be glorified before the nations on Mount Zion, God's holy mountain?
In February last year, 2014, lightning struck St. Peter's Basilica in the Vatican on a Monday Night—the very day Pope Benedict XVI announced his resignation—stunning the world!
Then, on January 26 of this year, 2014, it was reported that birds attacked the 'peace' doves as they were freed by children who were flanked by the Pope from his window! Thousands of people watched in St. Peter's Square when a seagull and a large black crow swept down on the doves right after they were set free from an open window of the Apostolic Palace.
Now, just the other day, lightning struck the One World Trade Center, not once, but twice, just as Pope Francis is about to seat himself on his 'special' throne (the place where 'it' ought not to be…) while at the same time, a rare earthquake rocked Israel just as the Pope arrived in Jordan, and was getting ready to enter into Bethlehem, and then Jerusalem!
And, in the news today, (Israel Today News), it was announced that Pope Francis publicly recognized 'State of Palestine' before an enthusiastic audience in Bethlehem!
Is there any question as to what God is trying to say here? We are clearly being sent a warning by God, but are you listening? We ARE in the end times and the very things we are warned of in the Bible are indeed coming to pass!
I am asking everyone, all over the world who reads this post to pray! Pray for God's protection over His people, and pray for many souls to come to Jesus Christ—because soon, it will be too late!
Mount Hermon: UN Facility On Nephilim Ground
JUDGMENT! Lightning Strikes 1 World Trade Center TWICE As Pope is to Sit on King Davids Tomb!
PROPHECY ALERT: "Earthquake Hits Israel As Pope Arrives"
Lightning Strikes One World Trade Center (Freedom Tower) Twice | 05/23/14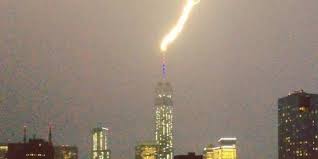 We encourage you to Share our Reports, Analyses, Breaking News and Videos. Simply Click your Favorite Social Media Button and Share.