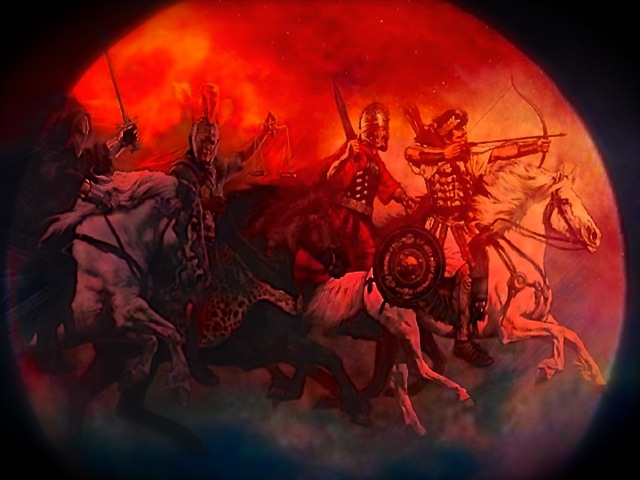 By now, you've seen a gazillion news posts on the Blood Moons and the Tetrads, and you've probably read/heard just as many theories and opinions regarding what to expect. But what if God is revealing some 'new' information that has remained a mystery until now to a few select, chosen individuals? And what is this 'new' information they have discovered? How will it affect the United States, and the whole world?
See for yourself in the below videos (Feature Videos, Several Down) what they are projecting will 'more than likely' happen during the time of the 'Blood Moons'. This is information you will not want to miss!
News Update On Blood Moons
It Starts! The Four Horsemen of Revelation Are Finally Here & It's About To Get Ugly!
Feature Videos—Below
America's Rise and Fall
When Jonathan Cahn wrote his best-selling The Harbinger, God began to show him a new realm of mysteries. They lie behind everything — from World Wars to the rise and fall of nations, to economic recession and even financial collapse. Yes, it affects YOUR future.
What Is the Mystery of the Shemitah?
The Mystery of the Shemitah goes back over 3,000 years, yet it affects our lives today. The Shemitah also affects America, the world, Wall Street, and the economy. It gives exact dates when events will happen. The Shemitah has already determined events such as World War 1, World War 2, the Holocaust, the Atomic Age, the return to Jerusalem in 1967, and the attack on September 11.
We encourage you to Share our Reports, Analyses, Breaking News and Videos. Simply Click your Favorite Social Media Button and Share.