Obama's case of sore throat has got Internet humming with reports.
There are very suspicious people heckling these articles. Why? If Obama's got nothing to hide about being homosexual and/or the Antichrist then why are they so intent on their trolling? Is it because I say I'm the Reluctant Messenger… The agents paid by Obama must carry out their job, right? ROFLMAO! It's suspicious. They protest a bit too much; too loud.
Obama Goes To Hospital, Doctors Find He Has…

"President Barack Obama was in the hospital this weekend receiving treatment for a medical issue he was having in his throat.
As much as many of you would like to think, the answer is 'no,' Obama was not treated for diarrhea of the mouth, after six years of spewing his left wing ideology and weakening America's standing around the world."

http://beforeitsnews.com/opinion-conservative/2014/12/obama-goes-to-hospital-doctors-find-he-has-2944216.html
Some say he might well have AIDS given his documented gay life-style (first video below). Obama's in the last dismal days of his rule and has lost both the Senate and Congress. Sheriff Joe Arpaio leaves little hope to Obama seeing Sheriff Joe's announced publically that he's passing on his birth certificate investigation to the top-brass of Congress and the Senate.
And he's got their guarantees not to throw it onto the wastepaper basket and DO SOMETHING WITH IT which DOES NOT bode well for Obama seeing "using a fraudulent document" (as Sheriff Joe says) is talking about High Treason arrest and a long, long trial. Obama hasn't fought the facts since six years and has tried to evade the problem by hiring legal help to the tune of millions of dollars so as for him to merely delay and flee the problem.
Obama's unfortunately not being any different from what's seen in the black community in the past. Facing the problem's not something they've been doing.
What we've seen instead is that that community is not fighting with the same advantages and weapons against a system that just crushes them. If Obama were white he'd fight on the same playing field as whites do which means he'd contest the charges made by Arpaio and the other birthers. He'd not flee like a thief as he is doing right now. Fleeing is admitting to his guilt.
Obama fits the Apocalypse in the Bible anbd we're seeing a very dismal, indeed, end of reign for the Usurper Obama. He's an undocumented illegal alien.
Indeed, the Bible tells us that Obama fits all the traits of the Antichrist 1. he's a homosexual and thus is fitting with the name of "Abomination" given in the Bible. 2. the Revelation of the Apocalypse will be preceded by the Coming of the four terrifying horsemen of the Apocalypse and the third of those is indeed, sickness aka "The Pestilency Horseman"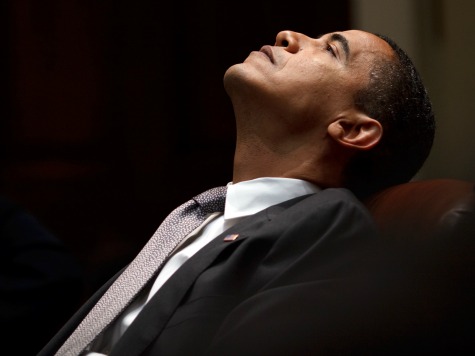 Obama's full medical records have never been released and explain what's the matter with the "network" of scars all over his head.
MVI 4335 Might Obama's Lifestyle, Finally Caught Up With Him?
The doctors that examined Obama, after he went to see them, not feeling well for the past few weeks, determined that he, "MIGHT,' have acid reflux. I wonder if his lifestyle might have caught up with him. I hope that the doctors that examined him, wore two pairs of latex gloves.
"APPOLLYON DID RISE 2012 FACT"
Listen at 3:40: "The day after Obama's election, the lottery in Chicago drew 666″
http://beforeitsnews.com/prophecy/2014/03/gay-lovers-barack-and-michelle-obama-sodomy-and-corruption-in-the-white-house-urgent-final-warning-to-usa-god-has-drawn-his-sword-shocking-videos-2459516.html
Obama's Narcissistic Malignant mental illness shows through constantly.
Obama Wherever I See Folks, They Always Say You're So Great
We encourage you to Share our Reports, Analyses, Breaking News and Videos. Simply Click your Favorite Social Media Button and Share.