An Exclusive You Have To See: The Last Frontier of Free Press Is Here! No More Censorship, Unlike YouTube and Others!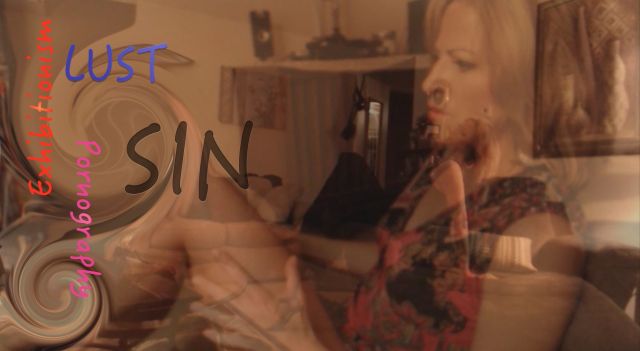 If someone asked you what is the dominating demonic spirit over the United States of America alone, what would you say? Some would say alcohol, while others would say sex. While these answers are correct, they are not the name of the demonic prince ruling over the USA. His name is addiction.
Addiction comes in many forms. But what is the chief demonic spirit operating beneath the prince of addiction? Lust! And this nasty, wicked spirit has wormed his way into homes, not just in the USA, but all over the world! He is walking right in through many open doorways—the internet (including social media), television, magazines, work, department stores, grocery stores, restaurants—just about everywhere!
One click of a single button, and you've entered into the gateway of one of the most thrilling (yet deadly) dopamine rushes ever—pornography and exhibitionism. It's everywhere! And it is destroying the family, and entire nations!
So we know about the pornographers, those men and women who are slaves to lust and sex and its images. But what about the exhibitionists? They are the ones who you see just about anywhere and everywhere—at the local market, at the gas station, on the covers of magazines, on the internet, jogging down the street, in movies and on the television set, at work, at play—literally everywhere! They get a rush from showing themselves, and so much, they are literally addicted to it. In fact, many do not even realize the severity of what they are doing.
See both sides like never before in the below video. The Bible warns us time and again to NOT follow the ways of the adulteress because she will lead you on a path straight to hell.
FEATURE VIDEO
Proverbs 7—New King James Version (NKJV)
7 My son, keep my words,
And treasure my commands within you.
2 Keep my commands and live,
And my law as the apple of your eye.
3 Bind them on your fingers;
Write them on the tablet of your heart.
4 Say to wisdom, "You are my sister,"
And call understanding your nearest kin,
5 That they may keep you from the immoral woman,
From the seductress who flatters with her words.
The Crafty Harlot
6 For at the window of my house
I looked through my lattice,
7 And saw among the simple,
I perceived among the youths,
A young man devoid of understanding,
8 Passing along the street near her corner;
And he took the path to her house
9 In the twilight, in the evening,
In the black and dark night.
10 And there a woman met him,
With the attire of a harlot, and a crafty heart.
11 She was loud and rebellious,
Her feet would not stay at home.
12 At times she was outside, at times in the open square,
Lurking at every corner.
13 So she caught him and kissed him;
With an impudent face she said to him:
14 "I have peace offerings with me;
Today I have paid my vows.
15 So I came out to meet you,
Diligently to seek your face,
And I have found you.
16 I have spread my bed with tapestry,
Colored coverings of Egyptian linen.
17 I have perfumed my bed
With myrrh, aloes, and cinnamon.
18 Come, let us take our fill of love until morning;
Let us delight ourselves with love.
19 For my husband is not at home;
He has gone on a long journey;
20 He has taken a bag of money with him,
And will come home on the appointed day."
21 With her enticing speech she caused him to yield,
With her flattering lips she seduced him.
22 Immediately he went after her, as an ox goes to the slaughter,
Or as a fool to the correction of the stocks,
23 Till an arrow struck his liver.
As a bird hastens to the snare,
He did not know it would cost his life.
24 Now therefore, listen to me, my children;
Pay attention to the words of my mouth:
25 Do not let your heart turn aside to her ways,
Do not stray into her paths;
26 For she has cast down many wounded,
And all who were slain by her were strong men.
27 Her house is the way to hell,
Descending to the chambers of death.
An Exclusive You Have To See: The Last Frontier of Free Press Is Here! No More Censorship, Unlike YouTube and Others!
We encourage you to Share our Reports, Analyses, Breaking News and Videos. Simply Click your Favorite Social Media Button and Share.