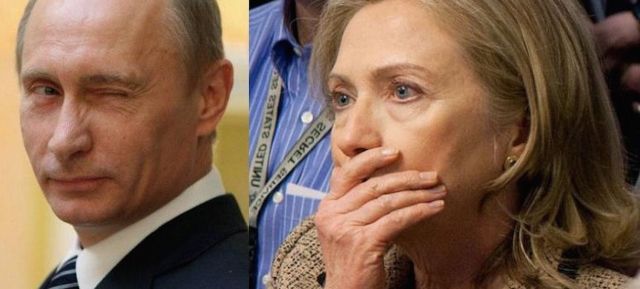 The presidential debate revealed more than meets the eye, including the real threat of nuclear war with Russia. Even this past June, Putin made it clear what would happen if Hillary Clinton is elected:
Hillary Clinton brings the real threat of war, not Donald Trump, according to Vladimir Putin, as election news has Russia gearing up for a possible attack. Hillary's image as a war hawk is lost on mainstream American voters, but Russia, Europe, and other nations saw a not-so-warm-and-fuzzy side of Hillary when she was Secretary of State, and the contents of Mrs. Clinton's intercepted emails has not served to soothe their fears.
Vladimir Putin's open concerns about Hillary Clinton have put Russians and Romanians under a lot of stress. Putin was encouraged by Donald Trump's message that he was willing to work with Russian leaders, but as the FBI drag their feet on what Russians know should be an indictment of Mrs. Clinton, tensions continue to rise.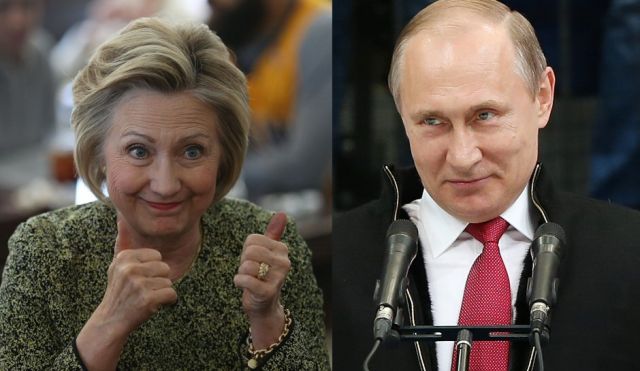 Several months ago, Donald Trump received an unexpected campaign donation from a Russian-American.
Donald Trump received an unexpected campaign contribution from Felix Kolsky, a 75-year-old Russian man, according to the Observer. The accompanying letter explains the reason for this gift of 100,000 rubles ($1,500). Mr. Kolsky has planned to purchase dentures with the money, his entire life's savings, but would rather stop the potential for war from Hillary.
"I could live without teeth if there would be no war. Look at Hillary, it's clear—she is ready to storm Russia tomorrow!" —Inquisitr
Get all the information and facts in the FEATURE VIDEO included! This is definitely a HUGE concern for all of us!
FEATURE VIDEO
War With Russia Inevitable If Clinton Is Elected! The Debate Reveals More Than Meets the Eye!
We encourage you to Share our Reports, Analyses, Breaking News and Videos. Simply Click your Favorite Social Media Button and Share.