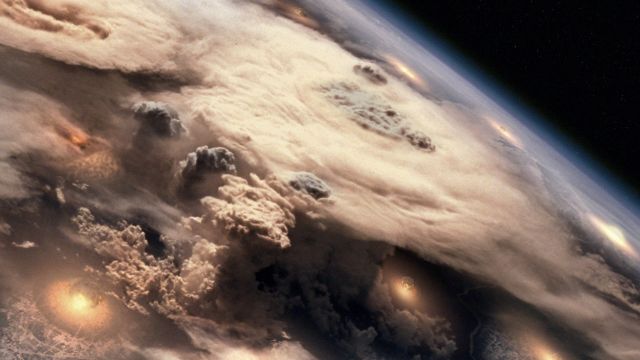 Check out my exclusive interview below with John Ragan. For your convenience, I have included the first interview with him beneath the latest. I was stunned as he and I spoke prior to the interview to hear about what is really going on, and what is really getting ready to happen—and how close we truly are to major catastrophic events!
John R Ragan, Captain, USAFR(Ret), BS, MBA, MS lived the typical life of a boy growing up in Southeast Texas. That's if you define typical as – as far away from normal as possible. While unimaginable today, John was the only student in his high school with computer experience as a result of taking college classes the summer before and during his senior year. That same year he was a national semi-finalist in Junior Achievement's Treasurer of the Year contest.
This started the trend of explaining automation, accounting, and financial matters to his peers and superiors, continuing though his time in the Air Force and in technology management and financial analyst positions in the private sector.
John Ragan served as a Captain in the US Air Force including tours in Europe and in the above top secret world of nuclear planning at The Pentagon. —The Financial State of the Union
Ragan has logged over 20,000 hours of self-study to overcome the indoctrination of his military training and his formal education including graduate degrees in information systems and finance. So fasten your seatbelt because the ride is about to get even more dangerous!
Questions? Write to Lyn Leahz at LynLeahz@FreedomNationNews.Com
FEATURE VIDEO
Above Top Secret Nuclear Expert & Former USAF Captain Reveals Shocking Information!
VISIT LYN LEAHZ ON YOUTUBE AND SUBSCRIBE TODAY—CLICK HERE NOW!
PART ONE BELOW
Former US Air Force Captain Reveals Soon-Coming Disaster!
Exclusive! FBI Insider Reveals Smoking Gun & It IS So Explosive, Many Will Be Shaken!
VISIT LYN LEAHZ ON YOUTUBE AND SUBSCRIBE TODAY—CLICK HERE NOW!
VISIT THE WEBSITE OF LYN LEAHZ —FREEDOM NATION NEWS—CLICK HERE TO VISIT NOW AND SUBSCRIBE TODAY FOR ALL THE LATEST NEWS!
We encourage you to Share our Reports, Analyses, Breaking News and Videos. Simply Click your Favorite Social Media Button and Share.