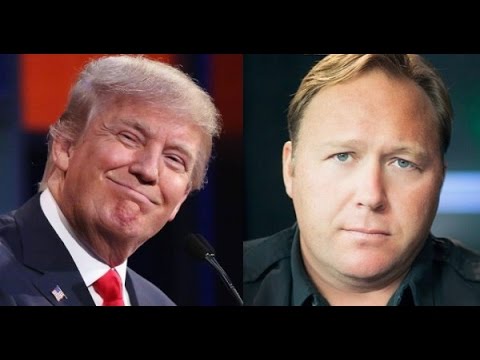 The watershed moment of this century was when the people stood up against the dark powers of globalism and said enough! Donald needs to understand that he is the embodiment of this sentiment and follow through on the desires of the people to be free from the global tyranny.
Alexander Emerick "Alex" Jones is an American radio show host, documentary filmmaker, writer, and conspiracy theorist.
Jones, who started out on one radio station in 1996, espouses his theories on a three-hour daily syndicated radio program he says is carried on 140 stations.
It also streams over the Internet and listeners also can dial in by phone.
What do you think about Alex Jone's message to Trump? Let us know in the comments section.
Check out more contributions by Jeffery Pritchett ranging from UFO to Bigfoot to Paranormal to Prophecy
~~~~~
BIN NOTE: If by now you haven't figured out that Facebook and Google are in cahoots with the corrupt government, then I feel for you, but for those who are well aware of the issues it's high time you switched over to Seen.life. It is a website that is similar to Facebook but without all the censorship.
We encourage you to Share our Reports, Analyses, Breaking News and Videos. Simply Click your Favorite Social Media Button and Share.