We don't know what the future holds, but the Bible told us the signs of the latter days. If you watch closely what is going on around the world, you may realize that we are now living in end days as the bible foretold. Matthew 24:33: So you also, when you see all these things, know that it is near—at the doors!
A few years ago, if you were in Paris and walking around the busiest streets of that beautiful city, it was impossible to see heavily armed police roaming around, but today it is the new normal. It is only Paris but a number of major cities of Europe. I don't know but I think the US will be next, we already have militarized police.
"There will come a time when the inhabitants of the earth will be seized with panic. The way of truth will be hidden from sight, and the land will be barren of faith."
"There will be a great increase of wickedness, worse than anything you now see or ever have heard of. The country you now see ruling the world will become a trackless desert, laid waste for all to see."
"After the third period (if the Most High grants you a long enough life) you will see confusion everywhere. The sun will suddenly begin to shine in the middle of the night, and the moon in the day-time. Trees will drip blood, stones will speak nations will be in confusion, and the courses of the stars will be changed." Esdras 6-18
"We are in a usual moment in the world and I think the moment we are in is a kind of a paradoxical moment. These 17 sustainable development goals represent something very unusual. They represent a global agreement which is almost unheard of. So these goals are not taken lightly environmental goals. They are even though it's hard for us I think psychologically hard for us."
"Look at how comfortable we are. Look at how rich we are. Look at how we enjoy our lives. We cannot feel the earth moving beneath us in that were undermining fundamentally all that makes this possible."
"A king unwelcome to the inhabitants of the earth will succeed to the throne; even the birds will all fly away. The dead Sea will cast up fish, and at night a voice will sound out, unknown to many but heard by all.
Chasms will open in many places and spurt out flames incessantly. Wild bests will range far afield, women will give birth to monsters, fresh springs will run with salt water, and everywhere friends will become enemies.
Then understanding will be hidden, and reason withdraw to her secret chamber. Many will seek her, but not find her; the earth will overflow with vice and wickedness. One country will ask another, "Has justice passed your way, or any just man?", and it will answer, "No." In those days men will hope , but hope in vain; they will strive, but never succeed." (II Esdras 5:1-13)
"The time draws near when I shall come to judge those who live on the earth, the time when I shall inquire into the wickedness of wrongdoers, the time when Zion's humiliation will be over, the time when a seal will be set on the age about to pass away.
Then I will perform these signs: the books shall be opened in the sight of heaven, and all shall then see at the same moment. Children only one year old shall be able to talk, and pregnant women shall give birth to premature babies of three or four months, who shall live and leap about. Fields that were sown shall suddenly prove unsown, and barns that were full shall suddenly be found empty.
There shall be a loud trumpet-blast and it shall strike terror into all who hear it. At that time friends shall make war upon friends as though they were enemies, and the earth and all its inhabitants shall be terrified. Running streams shall stand still; for three hours they shall cease to flow.
"Whoever is left after all that I have foretold, he shall be preserved, and shall see the deliverance that I bring and the end of this world is mine. They shall all see the men who were taken up to heaven without ever knowing death.
Then shall men on earth feel a change of heart and come to a better mind. Wickedness shall be blotted out and deceit destroyed, but fidelity shall flourish, corruption be overcome, and truth, so long unfruitful, be brought to light."
(II Esdras 6:18-28)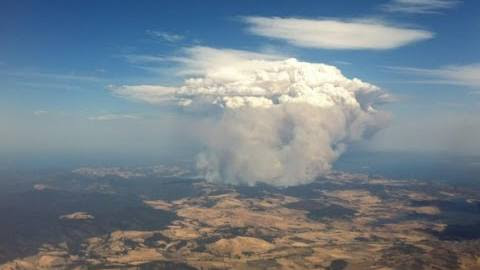 Source:
Jason A
http://www.bibliotecapleyades.net/profecias/esp_profecia01b1.htm
We encourage you to Share our Reports, Analyses, Breaking News and Videos. Simply Click your Favorite Social Media Button and Share.