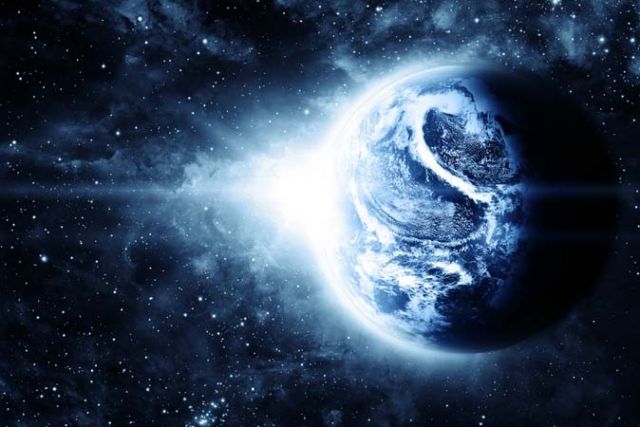 If by now you haven't figured out that Facebook and Google are in cahoots with the corrupt government, then I feel for you, but for those who are well aware of the issues it's high time you switched over to Seen.life. It is a website that is similar to Facebook but without all the censorship
1 Thessalonians 5:3
3 For when they say, "Peace and safety!" then sudden destruction comes upon them, as labor pains upon a pregnant woman. And they shall not escape.
1 Peter 5:8
8 Be sober, be vigilant; because your adversary the devil, as a roaring lion, walketh about, seeking whom he may devour:
Since Donald Trump was elected, has anyone noticed that not only Israel is saying peace and safety, but Russia and the USA are also saying the same? Doesn't the Bible predict that when they say this, sudden destruction will come?
The night of the election, my heart was heavy and I didn't understand why. But the Lord laid the above verse on my heart heavy, and I couldn't shake it. After I had finished making the feature video (below), God then gave me confirmation.
When They Say Peace & Safety, Watch Out-Sudden Destruction Comes!
CHECK OUT LYN LEAHZ ON YOUTUBE AND SUBSCRIBE TODAY—CLICK HERE NOW!
Author Diana Pulliam of Z3 News was given a very prophetic dream from God. You can read about her dream here. But here is an excerpt of what her dream meant and what the Lord told her:
Upon awakening, the first thing I heard very clearly in my spirit was, "There is more to come!" I spent most of the morning praying over the dream, asking the Lord for interpretation, and if I was to release the dream. As I sat still in His presence, the Lord said, "DO NOT LEAVE YOUR STATIONS!"
I was then shown the following:
The neighborhood represented the United States. Those I saw outside "celebrating" were those who'd formerly been very worried about the state of affairs within the nation. They'd pinned their hopes and dreams of turning the nation around on the election of a man. So when the man won, they breathed a sigh of relief, and the celebrations began. It was obvious they'd had no change of heart, because they thought nothing of destroying others property and endangering the lives of those around them.
I represented the praying Church, and my heart was tuned to the Holy Spirit. I wasn't receiving the message to celebrate, but to continue in prayer and repentance for the sins of the nation, and for what is yet to come.The woman represented a deceiving spirit sent to the Church. She's saying there's no need to continue in the prayer of intercession, because all is well now. She's beckoning us to, "Please stop crying. This is a time to rejoice! Come, join us!"
Saints, we must resist this deceiving spirit. The Lord is warning "THERE IS MORE TO COME," and "DO NOT LEAVE YOUR STATIONS!" We can't allow our eyes to focus on what's swirling around us. This is NOT a time to let up or take a break from the assignment the Lord has given to each of us. We must keep our eyes fixed straight ahead upon Jesus, and our ears in tune, listening to the directions of the Holy Spirit!
Please pray fervently over this word for confirmation.
If that wasn't enough, go to my youtube channel beneath the featured video and read many of the comments.
Then, a few days later, after speaking personally with Diana, she notified me of these two articles here. Please read them.
This Was Their Plan from the Beginning
Obama Now Arising to New Role as King of Assyria
People, we need to pray and, like Diana Pulliam stated, do not leave your stations! In other words, now is NOT the time to go back to sleep. Do not let your guard down because something may happen, very soon!
Be ready. Be watchful. Be prayerful. Stay close to Christ. Be vigilant (keeping careful watch for possible danger or difficulties).
As it is written in 1 Peter 5:8:
8 Be sober, be vigilant; because your adversary the devil, as a roaring lion, walketh about, seeking whom he may devour:
Prophetic Events Exploding So Fast, Watchmen Are Gathering From All Over!
CHECK OUT LYN LEAHZ ON YOUTUBE AND SUBSCRIBE TODAY—CLICK HERE NOW!
COME MEET LYN LEAHZ, LISA HAVEN AND MORE IN PERSON! CLICK HERE TO FIND OUT ABOUT HEAR THE WATCHMEN CONFERENCE 2017
A Great Spiritual Exodus To Take Place Next Year! Watch & Be Awakened!
If by now you haven't figured out that Facebook and Google are in cahoots with the corrupt government, then I feel for you, but for those who are well aware of the issues it's high time you switched over to Seen.life. It is a website that is similar to Facebook but without all the censorship crap.
CLICK HERE TO FIND OUT MORE ABOUT HEAR THE WATCHMEN CONFERENCE 2017
We encourage you to Share our Reports, Analyses, Breaking News and Videos. Simply Click your Favorite Social Media Button and Share.