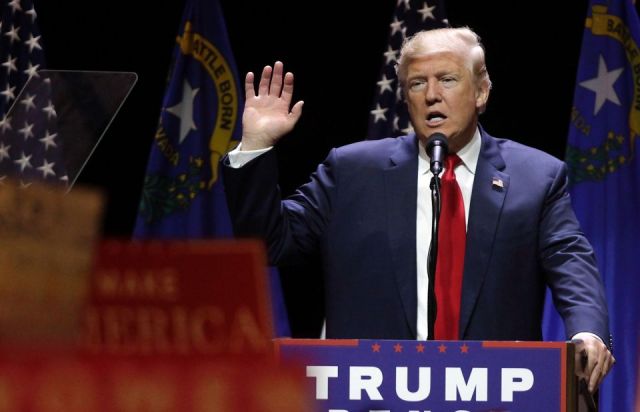 According to the Organization for Economic Cooperation and Development, President-elect Donald Trump will double America's growth with a combination of tax cuts and spending boosts, the U.K. Daily Mail reported.
The Paris-based group predicted economic growth of 2.3 percent in 2017, increasing to 3 percent in 2018, according to the Daily Mail, compared to an estimated 1.5 percent growth gross domestic product this year.
Before Trump was elected on Nov. 8, the group was predicting a 1.9 percent growth next year, according to CNN.
"GDP is projected to return to a moderate growth trajectory in 2017 and strengthen in 2018, mainly due to the projected fiscal stimulus, which takes effect particularly in 2018," the OECD argued, according to the Daily Mail. "Indeed, projected fiscal support will boost GDP growth by just under 0.5 and 1 percentage point in 2017 and 2018 respectively."
Ryan Bourne from the Institute of Economic Affairs pointed out, with good reason, that the economic boost will only come into play if Trump invests in the correct places. It is not uncommon to trade economic and governmental efficiency for political expediency — a play to boost popularity is often more attractive to a politician than the actual best solution to a problem.
"Rather than investing in things with high economic returns, political choices often mean investment in favored regions, or on projects with lower economic returns but higher political rewards," Bourne wrote.
Fortunately for us, Trump is no politician. As such, it is very possible he proves to be less susceptible to such political pressure.
Please share this on Facebook and Twitter and let us know what you think about this stunning prediction!
How do you think Trump's investments will pay off? Scroll down to comment below!
Check out more contributions by
Jeffery Pritchett
ranging from UFO to Bigfoot to Paranormal to Prophecy
~~~~~
BIN NOTE: If by now you haven't figured out that Facebook and Google are in cahoots with the corrupt government, then I feel for you, but for those who are well aware of the issues it's high time you switched over to Seen.life. It is a website that is similar to Facebook but without all the censorship
We encourage you to Share our Reports, Analyses, Breaking News and Videos. Simply Click your Favorite Social Media Button and Share.