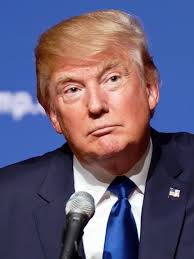 The Conservative Tribune reports, Ever see a dead cat in a tree? Me neither. When the cat gets hungry enough, it comes down on its own and finds a meal. Unless it's in a Democrat tree. Then the food is sent up at each mealtime, permanently, until the fat kitty forgets what living on the ground and catching its own mice is like.
wel·fare
ˈwelˌfer/
noun
noun: welfare
the health, happiness, and fortunes of a person or group.
"they don't give a damn about the welfare of their families"
statutory procedure or social effort designed to promote the basic physical and material well-being of people in need.

"the protection of rights to education, housing, and welfare
Most people who use social media have figured out that Facebook and Google are in cahoots with the government. For those who are well aware of the issues, it's high time you switched over to Seen.life.
Seen.life is a website that is similar to Facebook but without all the censorship. Firearm friendly, you may buy sell or trade anything allowed by site TOS rules.
Check out more contributions by Jeffery Pritchett ranging from UFO to Bigfoot to Paranormal to Prophecy
We encourage you to Share our Reports, Analyses, Breaking News and Videos. Simply Click your Favorite Social Media Button and Share.