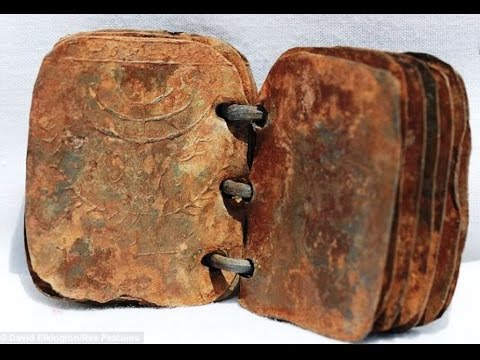 The Secret Book of John, also called the Apocryphon of John, is a second-century Sethian Gnostic Christian text of secret teachings. Since it was known to the church father Irenaeus, it must have been written before around 180.
It has always seemed to me that the Secret Book of John evolved to be more difficult to read than it originally was. The Secret Book of John is a complex developmental mythology that has been made more complicated because, over the years, versions of it have been "improved" by several levels of scribal alteration.
One set of levels is the evident addition of rather lengthy texts (a list of magical names, a dialogue on the soul, a providence hymn) to an original version that lacked them. Another set of levels is the addition by various scribes of what they intended to be useful comments, explanations, clarifications and supplementary details.
The former processes continue to be added to the text when scholars such as myself add introductory paragraphs, or indeed whole book-length texts to introduce or comment on the Secret Book of John. – Gnosis.org
One day John, the brother of James [these are the sons of Zebedee], was going up to the Temple. A Pharisee by the name of Arimanios came up to him and challenged him, asking: "Where is the teacher you used to follow?"
John replied, "He has gone back to the place from which he came."
The Pharisee said, "That Nazarene misled you (plural), told you lies, closed your hearts and turned you away from your ancestral traditions."
When I heard these things, I, John, turned away from the temple and went off to a deserted mountainous place. I was very unhappy, saying to myself:
"How was the Savior designated?
Why did his Father send him into the world?
Who is his Father?
What kind of realm will we go to?
For, although he told us, 'This realm is modeled on the imperishable realm,'
He didn't teach us about the latter."
All of a sudden, while I was contemplating these things,
Behold!
The heavens opened and the whole of creation shone with a light from above,
And the world quaked!
I was afraid, yet
Behold!
A little child appeared before me in the light.
I continued looking at him as he became an old man
And then he changed again, becoming like a young man.
I didn't understand what I was seeing,
But the one likeness had several forms in the light,
And these likenesses appeared each through the other
And the vision had three forms.
He said to me,
"John, why doubt?
Why be afraid?
Don't you know this image?
Be not afraid.
I am with you (plural) always.
I am the Father
The Mother
The Son
I am the incorruptible
Purity.
I have come to teach you
About what is
And what was
And what will be
In order for you to understand
The invisible world
And the world that is visible
And the immovable race of perfect humanity.
Raise your head;
Understand my lessons;
Share them with any others who have received the spirit,
Who are from the immovable race of perfect humanity."
Gnosis.org exerpt from Book of John and video from LeakProject.com
Check out more contributions by Jeffery Pritchett ranging from UFO to Bigfoot to Paranormal to Prophecy
~~~~~
Most people who use social media have figured out that Facebook and Google are in cahoots with the government. For those who are well aware of the issues, it's high time you switched over to Seen.life. It is a website that is similar to Facebook but without all the censorship.
Firearm friendly, you may buy sell or trade anything allowed by site TOS rules.
We encourage you to Share our Reports, Analyses, Breaking News and Videos. Simply Click your Favorite Social Media Button and Share.