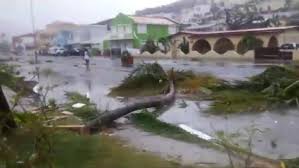 Hurricane Irma continues its path of destruction as it pours thru St. Martins and works its way up to Florida. We have pictures below and videos as the events take place. Irma is working its way up to Florida with projected paths that no one can say for sure where it could be headed once it hits Florida.
We will continue to provide upcoming videos and new images and live streams as the storm progresses. If you are in an evacuation zone we hope you have left to higher ground. Let us know in the comments what is happening in your area if you are being hit by the storm.
Hurricane Irma is the most powerful Hurricane to come from the Atlantic Basin. Featuring 185 mph winds, the storm ran through the leeward islands of the Caribbean Tuesday night and Wednesday morning.
From St. Martin
#Irma #Irma2017 #IrmaHurricane #OuraganIRMA #Ouragan #SaintMartin pic.twitter.com/thNDnnjqMz

— Moifemmesparis (@moifemmesparis) September 6, 2017
Así viven en San Martin el feroz paso del huracán #Irma con rachas de hasta 350 km/h pic.twitter.com/f9ZVbfriuw

— Acapulco News (@acapulconews) September 6, 2017
Already almost 200 people have taken haven in five shelters opened by the city authorities in San Juan. Carmen Yulín Cruz, the mayor of the capital, said that such voluntary action was a sign of how on edge Puerto Ricans are about the pending storm, the eye of which is expected to come within 50 or 60 miles.
"This is the first time since I became mayor almost five years ago that people have come to the shelters without anyone have to ask. People are concerned, they are scared…
Puerto Ricans cannot fathom what a category five hurricane is about – it's something we've never heard of."
The mayor was speaking to the Guardian from her home in San Juan without any electricity – large parts of the city and surrounding towns have been cut off from power in advance of Irma in order to try and protect the island's grid. "Power infrastructure is very, very fragile and we are expecting to be without power for the next four to six months," she said.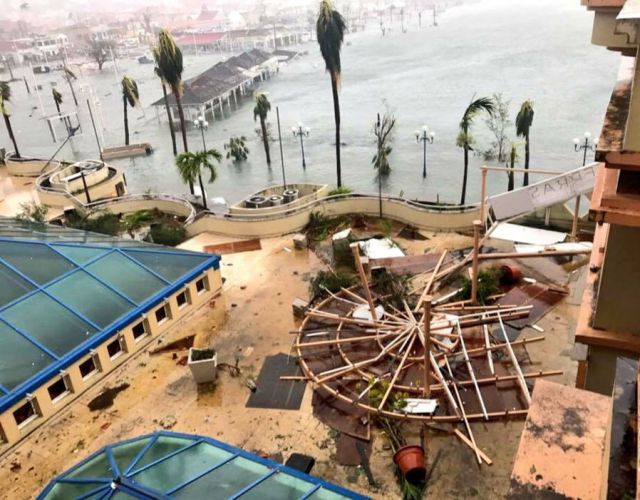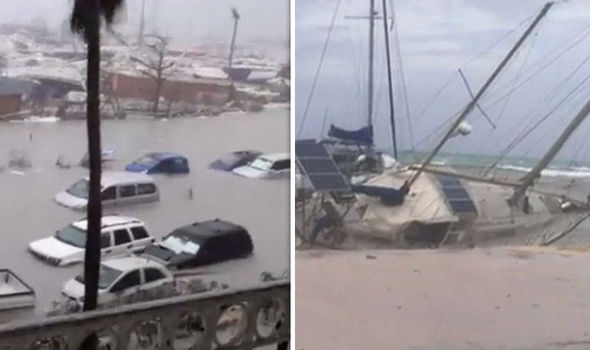 • Hurricane Irma damaged buildings and infrastructure on several islands in the eastern Caribbean on Wednesday, packing winds of 185 M.P.H., though no deaths had been reported.
• The storm made landfall in Barbuda, an island of about 2,000, around 2 a.m. Eastern, before passing over St. Martin.
• By 9 a.m., there were reports of major damage to buildings on several islands, including St. Barthélemy and St. Martin, and phone lines were down in Barbuda.
• The Category 5 storm was churning toward Puerto Rico and threatening havoc and widespread destruction on several nearby islands, including St. Kitts and Nevis; the Virgin Islands; and Hispaniola, shared by the Dominican Republic and Haiti. Cuba is also threatened by the hurricane.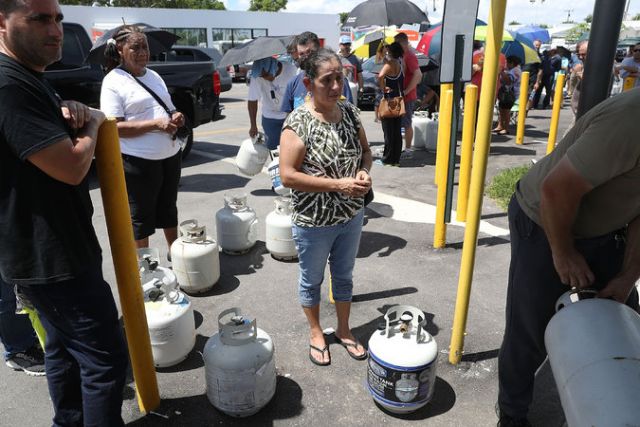 Damage is reported in Barbuda.
Irma tore the roof off a police station on Barbuda, forcing officers to take shelter in a nearby fire station, The Associated Press reported.
Midcie Francis of the National Office of Disaster Services said that there had been damage to several homes but that the authorities had not yet assessed the extent of the destruction.
Residents and officials were particularly worried about the storm surge. Barbuda is flat, with a maximum elevation of no more than 150 feet, though most of its small population lives in and around the town of Codrington, which is at or close to sea level.
"Unfortunately, in Barbuda there are few buffers if a significant storm surge is experienced," The Daily Observer newspaper said in an editorial on Monday.
Dario Barthley, a project officer with Cricket West Indies, the sport's governing body in the region, said in a text message that more than 1,000 residents moved before the storm into the island's only shelter, leaving hundreds more potentially exposed.
"It's one of the flattest Caribbean islands, so the devastation will be a lot worse there, sad to say," Mr. Barthely said.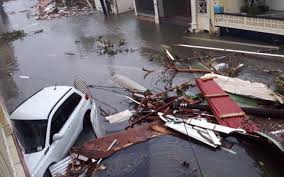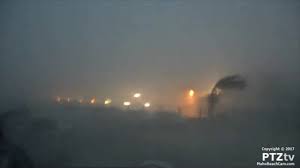 Sources conservativedailynews.com and YouTube and The Guardian and NY Times
I host the Church of Mabus radio show and it is going on 8 years. I've been in the paranormal community for 20 years. I provide content from a network of sources and guests and allies. Ranging from Politics to the Paranormal and the Spiritual. You can check out my other articles here at my BIOGRAPHY at BIN and you can check out my free radio show at this link HERE. Thanks for showing your support and stopping by!
We encourage you to Share our Reports, Analyses, Breaking News and Videos. Simply Click your Favorite Social Media Button and Share.