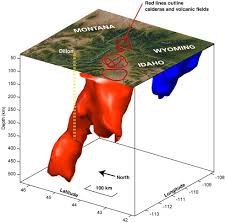 Yellowstone National Park is a national park located in the U.S. states of Wyoming, Montana, and Idaho. It was established by the U.S. Congress and signed into law by President Ulysses S. Grant on March 1, 1872.
The Yellowstone Caldera is a volcanic caldera and supervolcano located in Yellowstone National Park in the United States, sometimes referred to as the Yellowstone Supervolcano. The caldera and most of the park are located in the northwest corner of Wyoming.
Pastor Paul Begley is excited about salvation. His gifting lies in evangelizing and Bible prophecy. By the grace of God, thousands have come to Jesus Christ through this ministry.
Pastor Paul is a fourth generational preacher, following after his father, grandmother and great grandfather who was blessed to be a part of the Azusa Street Revivals.
Pastor Paul was ordained by Dr. Lester Sumrall in the LeSEA organization of South Bend Indiana and studied at Indiana Christian University as well as under Pastor Charles Begley at the Community Gospel Baptist Church in Knox, IN.
Pastor Paul hosts a weekly telecast of the "Coming Apocalypse" with Lesea Broadcasting Network. This reaches over 23 million homes.
We encourage you to Share our Reports, Analyses, Breaking News and Videos. Simply Click your Favorite Social Media Button and Share.