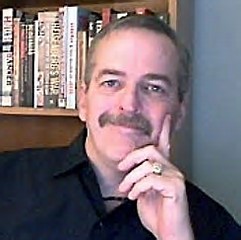 A timely show once electrocuted – now partly revived! A year before the recent JFK files release (indicating ties to Hitler's survival), Al raised this hypothesis with Jos: Could yet another motive for taking out JFK be his initiative to smoke out the Bormann Reich (via the 1962 CIA coup against Peron), after learning of Hitler's escape?
Other issues covered: Who was Bormann's successor? Why did all US presidents, save JFK, visit the "Hitler Hotel" in Bariloche? Is there still a BB Power Base there? Did LBJ fall out of favor with the Deep State? Is there a ritual aspect to the JFK case? + many odd curio – like a covert Deep State wår involving Trump…
Joseph P. Farrell is a recognized scholar whose credentials include a PhD in philosophy from the University of Oxford. His literary contribution is a veritable resume unto itself covering such fields as Nazi Germany, sacred literature, physics, finances, the Giza pyramids, and music theory.
A renowned researcher with an eye to assimilate a tremendous amount of background material, Farrell is able to condense the best scholastic research in publication and draw insightful new conclusions on complex and controversial subjects.
I host the Church of Mabus radio show and it is going on 8 years. I've been in the paranormal community for 20 years. I provide content from a network of sources and guests and allies. Ranging from Politics to the Paranormal and the Spiritual. You can check out my other articles here at my BIOGRAPHY at BIN and you can check out my free radio show at this link HERE. Thanks for showing your support and stopping by.
We encourage you to Share our Reports, Analyses, Breaking News and Videos. Simply Click your Favorite Social Media Button and Share.