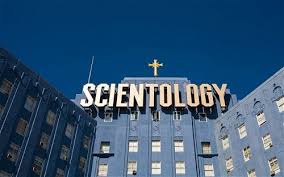 Scientology Celebrity Center supposedly raided by the FBI? Why and what is going on now? Possibly to do with the allegations of abuse that have been going on for years and years. A cult that abuses its members on many levels. Many of said witnesses have come out and whistleblowed on Scientology. A&E had a show that got deep into it and it was terrifying. So what is happening now?
Scientology. Scientology is a body of religious beliefs and practices developed in 1954 by American author L. Ron Hubbard (1911–86). Hubbard initially developed a program of ideas called Dianetics, which was distributed through the Dianetics Foundation.
Scientology beliefs and practices. The Church of Scientology says that a human is an immortal, spiritual being (thetan) that is resident in a physical body. … Second, unlike the three great world monotheisms, Scientologists believe in past lives and that the thetan has lived through many, perhaps thousands of lifetimes.
I host the Church of Mabus radio show and it is going on 8 years. I've been in the paranormal community for 20 years. I provide content from a network of sources and guests and allies. Ranging from Politics to the Paranormal and the Spiritual. You can check out my other articles here at my BIOGRAPHY at BIN and you can check out my free radio show at this link HERE. Thanks for showing your support and stopping by.
We encourage you to Share our Reports, Analyses, Breaking News and Videos. Simply Click your Favorite Social Media Button and Share.