Over the past few months, Italy has been hit hard centrally with devastating earthquakes. Recently a 6.6 magnitude with over 200 aftershocks rocked central Italy and devastation was seen throughout about 100 towns.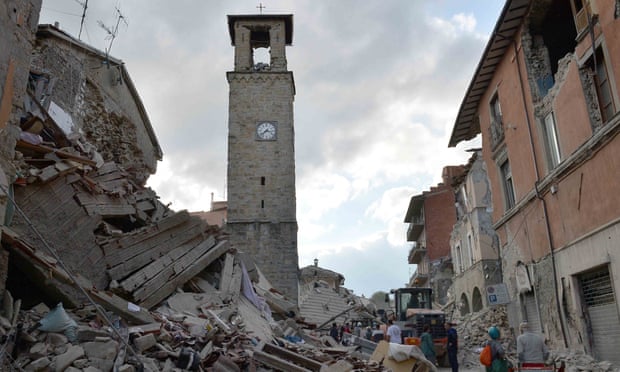 The Telegraph reported:
"Cultural officials are still counting the cost of the destruction to around 5,000 churches, bell towers, historic buildings and ancient walls brought down by the recent earthquakes. The latest quake also damaged several churches and buildings in the heart of Rome." [source 1] and [source 2]
WOW! The HEART of ROME! It was also reported that colossal fear of the ever increasing crack in the famous Roman Colosseum has worsened. The Colosseum is where the gladiators used to battle to death through blood and sand. This site brings more than 5 million sightseers a year. Even landmarks within the Vatican have been damaged, among thousands of churches. Many of these important landmark sites had to be closed for inspection, hindering revenue. Could this be a warning message to the Catholic Church and the Pope?
It doesn't seem that the threat for other destructive earthquakes are out of the foreseeable future. The Guardian reported lecturer Richard Walters, from Durham University regarding earth science quoted:
"Given what we have discovered about these three related earthquakes, there is a real chance that there is going to be another significant quake in the region in the very near future…That is well within the bounds of possibility." [source]
As of November 7th, a tornado also went ripping close to Rome as well.
YES THESE ARE DIRECT WARNINGS!!! The Pope has been told and warned numerous times that Christ has returned as Lord RayEl and what is happening at the price of his denial. If he continues to ignore the message and takes the church farther away from God, things may take a turn for the worse. Lord RayEl will not restore peace until everyone gives praise to God. Take heed, and bend a knee before further devastation ensues.
For full coverage check out the ABN report.
We encourage you to Share our Reports, Analyses, Breaking News and Videos. Simply Click your Favorite Social Media Button and Share.