SHRIMPTON on the NOVICHOK / SKRIPAL HYPE – Michael Shrimpton "The Novichok Agent DID Come From Porton Down Lab!" + John Pilger "MAKING RUSSIA THE ENEMY": "We don't even know if a Novichok program existed" – VIDEO
Michael Shrimpton "The Novichok Agent Used The Skripal's DID Come From Porton Down Lab!"
Richie Allen Published on Apr 6, 2018
Richie Allen has been producing and presenting television and radio programs for the best part of twenty years. The Richie Allen Show airs Monday – Thursday at 7 PM GMT and at 11 AM UK Time each Sunday.
Sunday, 18 March 2018
MAKING RUSSIA THE ENEMY: John Pilger "We don't even know if a Novichok program existed" + UK Scientists Refused Government Pressure To Say Nerve Agent Was Made By Russia
"We Don't Even Know if a Novichok Program Existed!"
By John Pilger
"Skripal case is a carefully-constructed drama"
Posted March 18, 2018
x
source: http://www.informationclearinghouse.info/49012.htm
UK Scientists Refused Government Pressure To Say Nerve Agent Was Made By Russia
Boris Johnson Attempt to Refute My Sources on Porton Down the Most Hilarious Fail By Craig Murray March 18, 2018
The Foreign and Commonwealth Office (FCO) has issued a statement to refute my report from well-placed FCO sources that the British government continually re-uses the phrase "of a type developed by Russia" because its own scientists refused government pressure to say the nerve agent was made by Russia, and as getting even agreement to "of a type developed by" was bloody, the government has to stick to precisely that rather odd choice of phrase.
This is the official British Government statement:
"We have no idea what Mr Murray is referring to. The Prime Minister told MP's on Monday that world leading experts at Porton Down had positively identified this chemical agent. It is clear that it is a military grade nerve agent of a type developed by Russia. None of that is in any doubt".
Which is perhaps the most hilarious fail in the history of refutation.
The BBC sprung that statement on me during a live interview on Radio 5 last night. They also sprung on me a statement by the Israeli Embassy and were attempting to lead me into accusing Israel of the attack. But even the BBC interviewer, Stephen Nolan, was flummoxed by the rubbish he had been given from the FCO. Here is an extract from that part of the interview:
Stephen Nolan: The Foreign and Commonwealth Office have said to us tonight: "We have no idea what Mr Murray is referring to. The Prime Minister told MP's on Monday that world leading experts at Porton Down had positively identified this chemical agent. It is clear that it is a military grade nerve agent of a type developed by Russia. None of that is in any doubt". Well, you've already covered that Craig and you are zoning in on the fact that they are saying "developed by Russia", they are unable to say whether it's made – well they are not saying whether it was actually manufactured in Russia or the source of it or whether it was from Russia, right?"
Craig Murray Yes, exactly. No-one doubts that the Russians had the idea of making these things first, and worked on developing the idea. It has always been doubted up till now that they really succeeded. The Iranians succeeded under OPCW supervision some time ago and the chemical formulae were published to the whole world twenty years ago. So many states could have done it. The "of a type developed by Russia" thing means nothing, undoubtedly.
You can hear the whole interview here beginning about 5 minutes in.
By Craig Murray

The line that novichoks can only be produced by Russia is now proven to be a complete lie. As I previously proved by referencing their publications, in 2013 the OPCW scientific advisory committee note the evidence was sparse that novichoks had ever been successfully produced, and that was still the line being published by Porton Down in 2016. You can find the hard evidence of all that here.
I have now been sent the vital information that in late 2016, Iranian scientists set out to study whether novichoks really could be produced from commercially available ingredients. Iran succeeded in synthesising a number of novichoks. Iran did this in full cooperation with the OPCW and immediately reported the results to the OPCW so they could be added to the chemical weapons database.
source: http://www.informationclearinghouse.info/49003.htm

Friday, 16 March 2018
UK SALISBURY SPY ATTACK: ALLEGED RUSSIAN "NOVICHOK" NERVE AGENT USED CAN BE MADE IN A GARAGE! – "New evidence has left Theresa May's Russian spy story in tatters" – the Canary
New evidence has left Theresa May's Russian spy story in tatters
MARCH 15TH, 2018
JAMES WRIGHT ANALYSIS, GLOBAL, UK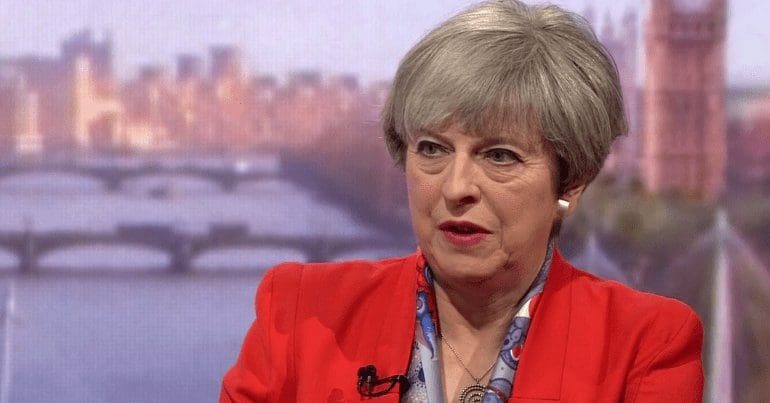 Theresa May has already expelled 23 Russian diplomats over the position that Russia poisoned former double agent Sergei Skripal in Salisbury. But emerging evidence has left May's main argument for doing so in pieces.
The Conservative government blames Russia for the attack because of analysis from the UK's Defence Science and Technology Laboratory, headquartered at Porton Down. The analysis claims the poison used in the attack belongs to the 'Novichok' group of nerve agents. Theresa May says that Russia "previously produced this agent and would still be capable of doing so", stating that it's "highly likely" Russia poisoned Skripal.
Emerging evidence: Novichoks can be "produced in a garage"
Theresa May concluded:
There are therefore only two plausible explanations for what happened in Salisbury on the 4th of March. Either this was a direct act by the Russian state against our country. Or the Russian Government lost control of this potentially catastrophically damaging nerve agent and allowed it to get into the hands of others.
The majority of the media and political class seems to have accepted the Conservative government's position. But it looks like it's much easier to synthesise Novichoks than May suggests. Most of what is publicly available about Novichoks comes from dissident Russian scientist Vil Mirzayanov. In Cassidy's Run: The Secret Spy War Over Nerve Gas, author David Wise quotes Mirzayanov as saying: Uglev [a man who Wise says "helped to perfect Novichok"] claims the binary form of the gas can be produced in a garage. He exaggerates a little, but it is basically true.
In fact, it appears that Russian scientists developed Novichoks partly so they could be easily manufactured. In Weapons of Mass Casualties and Terrorism Response Handbook, author Charles Stewart writes:
The Novichok agents are thought to be far more difficult to detect during manufacturing and far easier to manufacture covertly, because they can be made with common chemicals in relatively simple pesticide factories.
In short, it wouldn't be too difficult for other states or non-state actors to produce Novichoks.
"No independent confirmation of the structures" of Novichoks
Dr Robin Black previously worked at Porton Down. And in 2016, he wrote:
In recent years, there has been much speculation that a fourth generation of nerve agents, 'Novichoks' (newcomer), was developed in Russia, beginning in the 1970s as part of the 'Foliant' programme, with the aim of finding agents that would compromise defensive countermeasures. Information on these compounds has been sparse in the public domain, mostly originating from a dissident Russian military chemist, Vil Mirzayanov. No independent confirmation of the structures or the properties of such compounds has been published.
So in his review of chemical agents, Porton Down's own Dr Black said that "no independent confirmation" of the chemical structures or properties of Novichok had been published.
Doubts Novichoks even exist
The Organisation for the Prohibition of Chemical Weapons (OPCW) is the intergovernmental organisation overseeing the elimination of chemical weapons. In 2013, the organisation's Scientific Advisory Board (SAB) reportedly seemed uncertain that Novichoks even existed:
[The SAB] emphasised that the definition of toxic chemicals in the Convention would cover all potential candidate chemicals that might be utilised as chemical weapons. Regarding new toxic chemicals not listed in the Annex on Chemicals but which may nevertheless pose a risk to the Convention, the SAB makes reference to "Novichoks". The name "Novichok" is used in a publication of a former Soviet scientist who reported investigating a new class of nerve agents suitable for use as binary chemical weapons. The SAB states that it has insufficient information to comment on the existence or properties of "Novichoks".
Lacking information on Novichoks, the SAB did not recommend that the group of nerve agents should be added to its banned list. Today, the OPCW has apparently still not added Novichoks to its list of Scheduled Chemicals.
Reuters, meanwhile, reports that:
Russia declared roughly 40,000 tonnes of chemical weapons to the OPCW in the 1990s. The agency said in October that Moscow had completed destruction of the stockpile. It did not declare Novichok.
The UK government now says it will send a sample of the Salisbury nerve agent to the OPCW for independent verification. It's likely that the OPCW would then need to visit Russia to search for the alleged nerve agent itself.
Jumping the gun
Russia has asked the UK for a sample of the nerve agent from Salisbury so it can do its own tests. The US and other NATO states, meanwhile, have backed Theresa May's position.
But if Novichoks do exist, then other states and organisations could produce them. So the Conservative government's argument that Russia carried out the Salisbury attack is weak. Yet May has already retaliated against Russia, escalating geopolitical tensions.
Others, meanwhile, continue to wait for definitive proof.
In response to this article, a press officer for the Conservative government pointed The Canary to previous comments from Theresa May.
Get Involved!
– See more of The Canary's Global coverage.
Featured image via YouTube
Become a Canary member to support fearless independent journalism

We encourage you to Share our Reports, Analyses, Breaking News and Videos. Simply Click your Favorite Social Media Button and Share.