As of a few hours ago: "The estimated probability ~2 X 10-4 to simulate the signal from the direction of the HD164595 by signal-like noise is small, therefore HD164595 is good candidate SETI. Permanent monitoring of this target is needed."
In plain English – scientists are saying that the odds of this signal being natural or accidental noise are about 0.02% and they are 99.98% certain it is not. While not proof of an alien civilization just yet, they want that star – known only as HD164595 – to be watched carefully for more signals.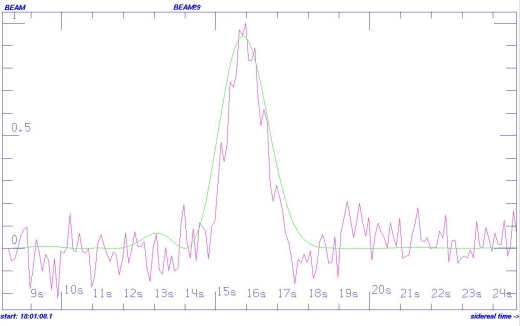 Could this signal be even better than the famous "WOW!" narrowband radio signal discovered on August 15, 1977?
"A candidate signal for SETI is a welcome sign that our efforts in that direction may one day pay off. An international team of researchers has announced the detection of "a strong signal in the direction of HD164595" in a document now being circulated through contact person Alexander Panov. The detection was made with the RATAN-600 radio telescope in Zelenchukskaya, Russia…
No one is claiming that this is the work of an extraterrestrial civilization, but it is certainly worth further study. Working out the strength of the signal, the researchers say that if it came from an isotropic beacon, it would be of a power possible only for a Kardashev Type II civilization. If it were a narrow beam signal focused on our Solar System, it would be of a power available to a Kardashev Type I civilization…"
The star is almost exactly the same mass and composition as our own Sun, and is known to have at least one planet. More details on the star and the signal can be found at the full original article HERE
Does this tie in with the Vatican's recent obsession with extraterrestrial life? Would official "first contact" in 2016 tie in with end times Bible prophecies that may begin their fulfillment this year?
.
first noticed the story at this blog
.
We encourage you to Share our Reports, Analyses, Breaking News and Videos. Simply Click your Favorite Social Media Button and Share.