Headline: Bitcoin & Blockchain Searches Exceed Trump! Blockchain Stocks Are Next!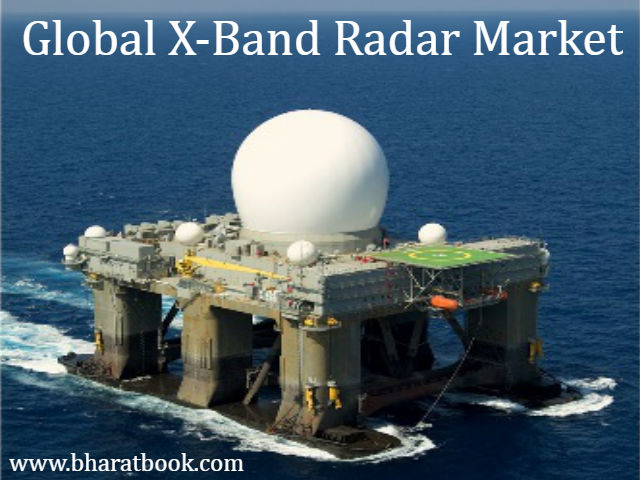 The X-band radar market is projected to grow at a CAGR of 4.1% during the forecast period
The X-band radar market is estimated to be USD 4.58 billion in 2016 and is projected to reach USD 5.61 billion by 2021, at a CAGR of 4.1% between 2016 and 2021. The emergence of electronic and network centric warfare, replacement of legacy systems resulting in the automation of radar systems, territorial conflicts and geopolitical instabilities in the Middle East and Asia-Pacific regions, and sea-based X-band radars are driving the demand for the X-band radar across the globe.
Defense application of the X-band radar to capture the largest share in the X-band radar market
The key applications considered for the market study are government, defense and commercial. The X-band radar market is dominated by the defense application segment during the forecast period. It has been witnessed that most of the nations are giving immense importance to border security in recent years. Increased investments by various governments in the defense sector have led to the rapid growth of the X-band radar market in the defense application.
North America to dominate the X-band radar market and APAC to grow at the highest rate
North America is estimated to capture the largest market share in the overall X-band radar market in 2016. North America-based key players, such as The Raytheon Company (U.S.) and Northrop Grumman (U.S.) operating in the X-band radar market have prompted the improvement of the latest radar system technologies to improve detection capabilities, surveillance duration & resolution, incoming projectile defense capabilities, base & area protection capabilities, and early warning system capabilities of various types of military aircraft, naval vessels, and ground-based forward forces.
The market in the Asia-Pacific region is projected to grow at the highest CAGR during the forecast period. This rapid growth can be attributed to the increasing defense expenditure of major economies (China, India, South Korea and Australia), increasing investment in missile defense systems in the region, primarily as part of their modernization programs as well as for advanced counter-terrorist operations.
Break-up of profile of primary participants of the X-band radar report:
• By Company Type – Tier 1 – 30 %, Tier 2 – 35% and Tier 3 – 35%
• By Designation – C level – 32%, Director level – 38%, Others – 30%
• By Region – North America – 27%, Europe – 18%, APAC – 46%, RoW – 9%
Technological advancements in the X-band radar, and the development of radar systems such as the Polarimetric radar, Long Range Discrimination Radar (LRDR), electronically scanned array radar, solid state transmitters, advanced materials, synthetic aperture X-band radar, and compact and light–weighted radar are creating growth opportunities for market players in the global X-band radar market.
We encourage you to Share our Reports, Analyses, Breaking News and Videos. Simply Click your Favorite Social Media Button and Share.