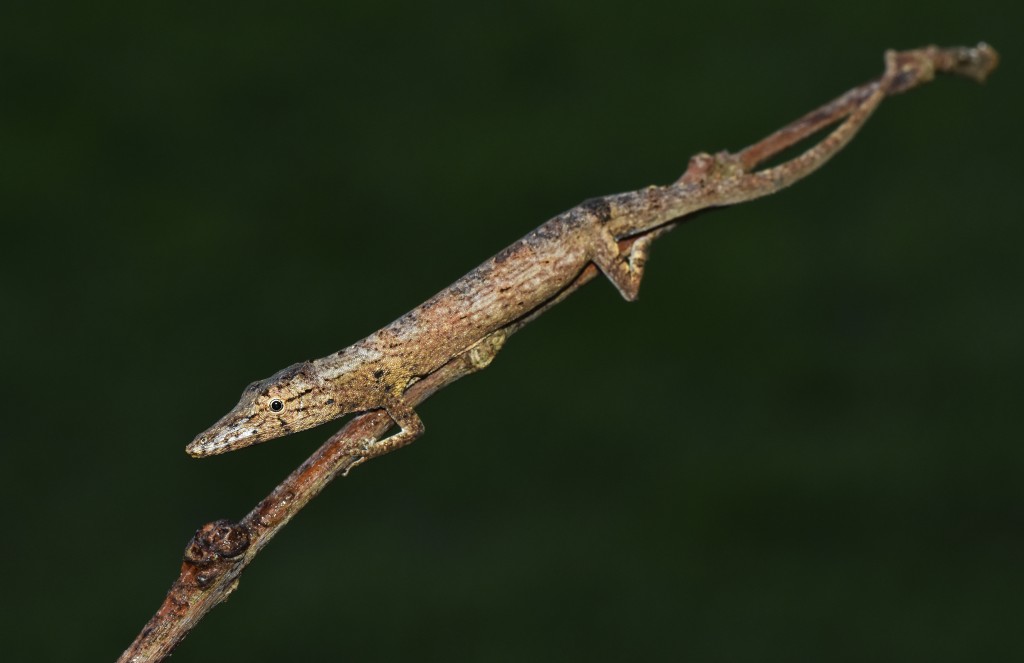 One of last year's winners, Anolis sheplani by Carlos de Soto
Thank you to everyone who has sent in photos for our calendar contest, we've been getting some excellent submissions! There are FIVE DAYS left before the deadline (this Friday, November 4) so if you plan to submit, be sure to do so soon!
As a reminder, here are the contest rules:
Submit your photos (as many as you'd like) as email attachments to anoleannalsphotos@gmail.com (note the change in email address from last year). To make sure that your submissions arrive, please send an accompanying email without any attachments to confirm that we've received them. Photos must be at least 150 dpi and print to a size of 11 x 17 inches. If you are unsure how to resize your images, the simplest thing to do is to submit the raw image files produced by your digital camera (or if you must, a high quality scan of a printed image). If you elect to alter your own images, don't forget that it's always better to resize than to resample. Images with watermarks or other digital alterations that extend beyond color correction, sharpening and other basic editing will not be accepted. We are not going to deal with formal copyright law and ask only your permission to use your image for the calendar and related content on Anole Annals (more specifically, by submitting your photos, you are agreeing to allow us to use them in the calendar). We, in turn, agree that your images will never be used without attribution and that we will not profit financially from their use (nobody is going to make any money from the sale of these calendars because they'll be available directly from the vendor).
Please provide a short description of the photo that includes: (1) the species name, (2) the location where the photo was taken, and (3) any other relevant information. Be sure to include your full name in your email as well. Deadline for submission is November 4, 2016.
Good luck!
Source:
http://www.anoleannals.org/2016/10/30/reminder-submit-photos-for-anole-photo-contest-2016/
We encourage you to Share our Reports, Analyses, Breaking News and Videos. Simply Click your Favorite Social Media Button and Share.