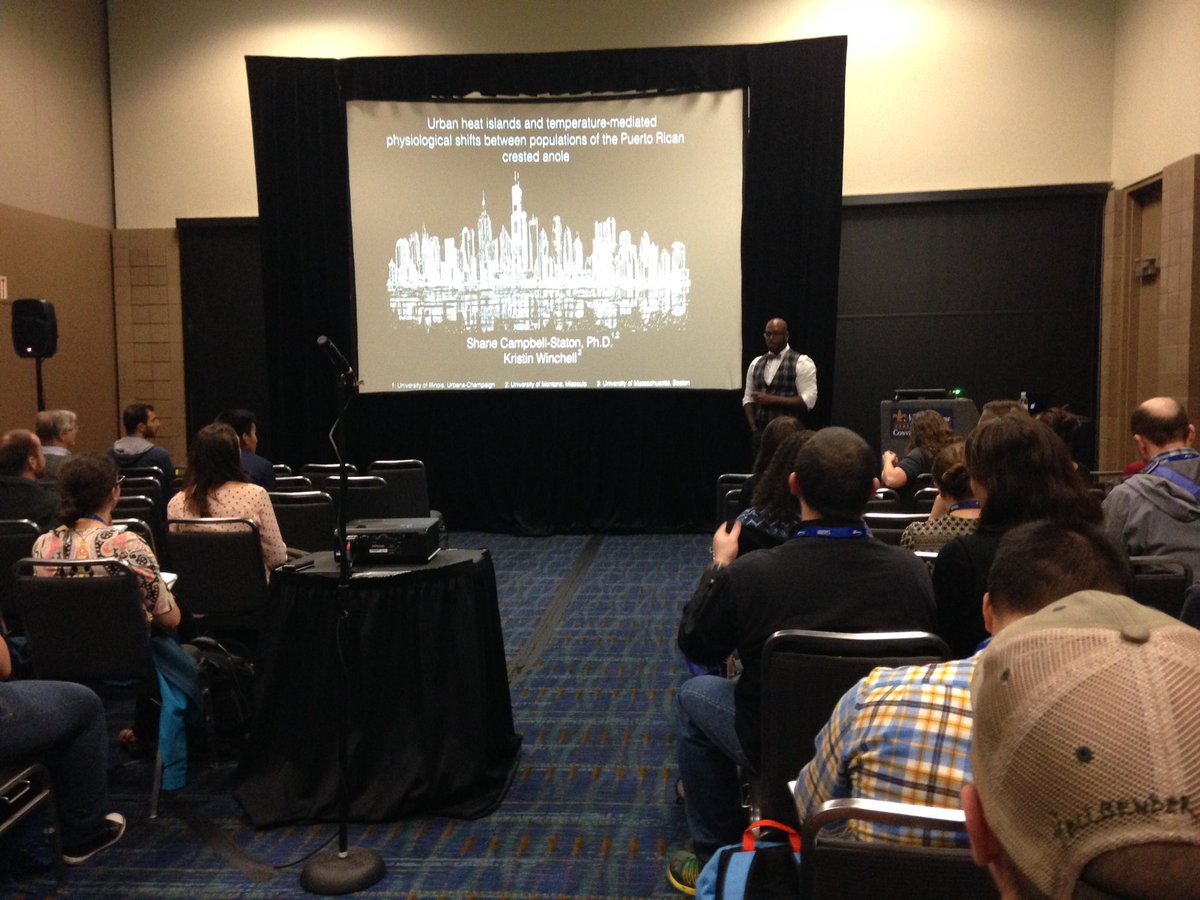 Postdoctoral scientist, Dr. Shane Campbell-Staton, presents his work on CTmax shifts in Anolis cristatellus at SICB 2017.
Greetings from New Orleans, where SICB 2017 is well underway! Kicking off the conference was Dr. Shane Campbell-Staton, currently a postdoctoral researcher at the University of Illinois, Urbana-Champaign. Shane presented some work he has been doing with Kristin Winchell, a graduate student in Liam Revell's lab at the University of Massachusetts, Boston. Kristin's work focuses on how the crested anole, Anolis cristatellus, adjusts its biology to life in urban areas. In previous work, Kristin documented adaptive shifts in limb and toepad morphology in these anoles in urban areas, a shift she correlated with the broader perches urban anoles use.
In this neat follow-up study, Shane and Kristin have documented how perch temperatures in urban Puerto Rican habitats are higher than in natural environments on the island. In response, urban Anolis cristatellus have a higher heat tolerance. Results from a common garden experiment indicate that the urban shifts in heat tolerance are primarily due to plasticity. At the moment, Shane is performing genomic analyses to search for signatures of selection on heat tolerance.


Source: http://www.anoleannals.org/2017/01/06/sicb-2017-urban-anoles-like-it-hot/
We encourage you to Share our Reports, Analyses, Breaking News and Videos. Simply Click your Favorite Social Media Button and Share.