Anolis sagrei has successfully invaded several countries including the United States, Mexico, some Caribbean islands, and even Taiwan and Singapore in Asia. As an invasive species, brown anoles can reach high population densities, expand their range rapidly, and have a negative effect on native species of lizards.
Now, this tree lizard has gone further. A group of Ecuadorian herpetologists recently discovered some individuals of this species in two localities on the Pacific coast of Ecuador. These individuals also represent the first record of this invasive species in South America.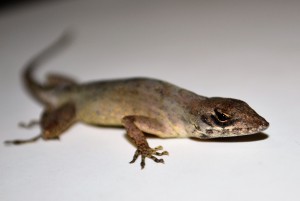 A juvenile male individual of Anolis sagrei found in Ecuador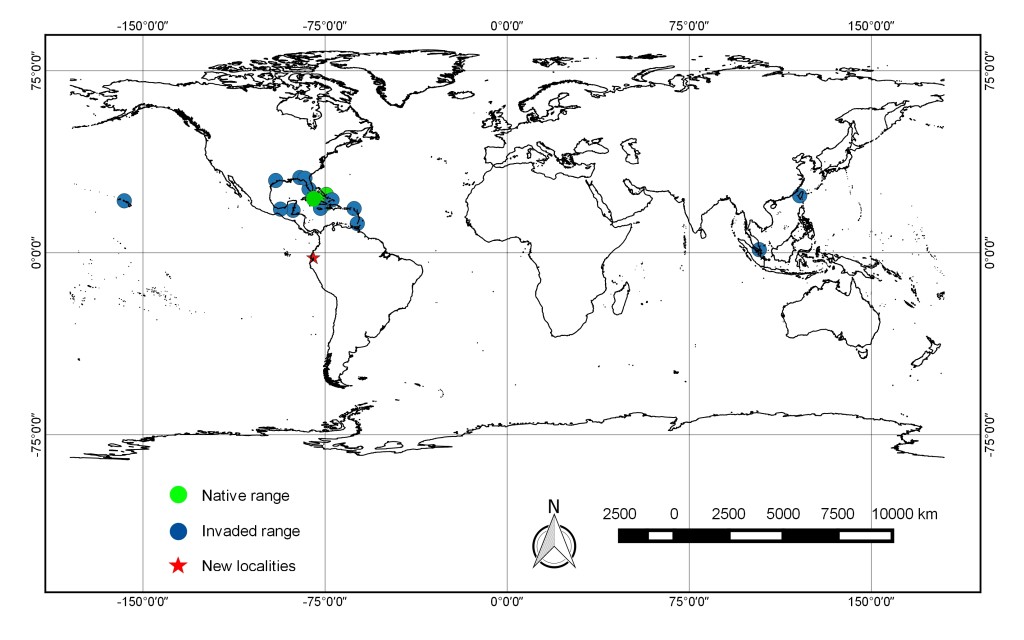 World map showing the distribution of Anolis sagrei. Green spots correspond to native distribution, blue spots non-native distribution, and the red star corresponds to the new records from Ecuador.
Individuals were found in an urban area with a mix of native and introduced species of plants. Although an established population has not been confirmed, this finding certainly represents a potential threat to local species of lizards from Ecuador, home to 38 species of anoles. A note reporting this discovery is in publication process.
Acknowledgments
Thanks to Omar Torres-Carvajal who helped with the post.
Source:
http://www.anoleannals.org/2017/02/16/anolis-sagrei-now-in-the-southern-hemisphere-first-record-for-south-america/
We encourage you to Share our Reports, Analyses, Breaking News and Videos. Simply Click your Favorite Social Media Button and Share.