Carrying a concealed firearm with you at all times is one of the most important parts of an everyday carry setup, and also one of the hardest to get just right. From gun size to caliber to clip capacity, there's a lot to choosing a concealed carry handgun.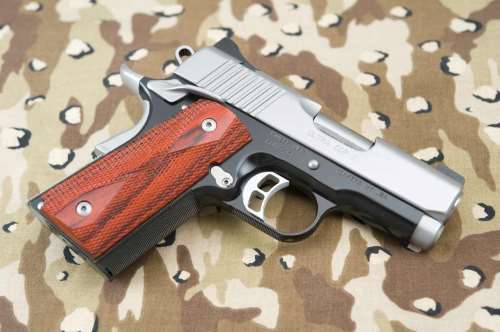 Lucky for you we narrowed down the field and list 5 of the best conceal carry handguns below. Choosing a handgun is a very personal experience and no list will ever make that choice for you, but hopefully this will put a few handguns on your radar you weren't aware of before.
Kimber Ultra CDP II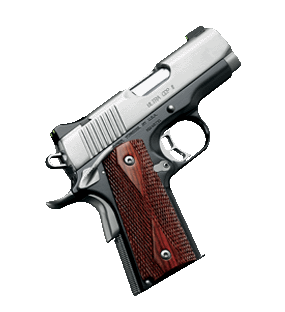 The 1911 style .45 ACP is one of the most iconic handguns in American history, right up there with the Colt Peacemaker. Kimber takes this history to heart when they produce their line of 1911-style firearms. This handgun is one of the best, if not THE best conceal carry gun you can have. Chambered in .45 ACP and only measuring 6.8-inches long and 4.75-inches tall, the Ultra CDP II is possibly the smallest .45 you can find.
Don't let the diminutive size fool you, however. The Ultra CDP II is one of the most accurate handguns you will ever shoot, and the recoil is better than some .40 handguns out there. The clip holds seven rounds in a single stack with one in the chamber.
With features like melted edges to make concealment easier, a checkered rosewood handle, ambidextrous thumb safety, checkering on the front and back of the grip, a fully adjustable trigger pull, and Tritium 3-dot night sights, this Kimber is the gun you want. As you would expect this is also the most expensive handgun in our list, coming it at around $1,300, but ask anyone that has one and they will tell you it's worth every penny.
Glock 26/27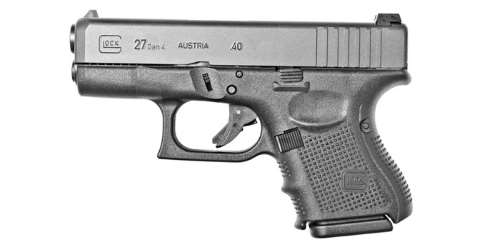 No list of handguns would be complete without at least one Glock in it. When talking about concealed carry handguns the Glock 26 and 27 are two of the best choices you could make. The 26 and 27 are identical except for their calibers. The 26 uses 9mm while the 27 is .40.
The difference between cavitation in regard to 9mm and .40 is pretty small, so it's all a matter of preference on which you choose. Each comes with a shortened 9-round clip that can be extended with a grip extender for a full 10 rounds. The great thing about Glocks are that nearly every part is interchangeable, so you could ideally use the 30-round clip meant for the fully auto Glock in your conceal carry, if you wanted.
Glocks are known for simplicity and reliability and these two are no exception. With an easy recoil, excellent concealability and rock-solid reliability, this $599 concealed carry gun is just about perfect.
Kahr PM9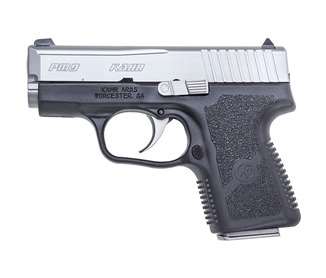 Kahr Firearms makes some pretty excellent handguns that some have placed on the same level as Glocks. The Kahr PM9 is no exception. Small, simple, and infinitely reliable, the PM9 is pretty great.
Much like the Glock, the PM9 has a black polymer frame, but the slide is matte stainless steel. The PM9 comes in .40 caliber and uses a flush 6-round magazine with a grip extender that adds one more round.
Also like the Glock the PM9 doesn't have any external safeties other than a long trigger pull. This is perfect for experienced gun owners, as there is no external safety to catch on clothing when drawing.
A great caliber, small size, and simple construction make the Kahr PM9 a perfect choice for any concealed carry setup. The Kahr does run a little more expensive than the Glock however, at $786.
Springfield XD-S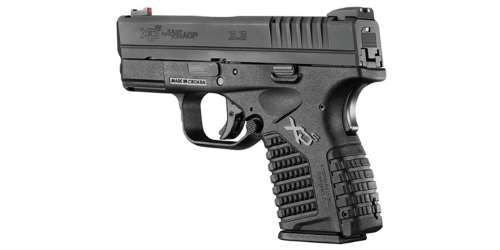 The XD line from Springfield Armory is one of the most interesting concealed carry firearms in this list. With a variety of sizes (3.5" and 4") as well as being chambered in either 9mm or .45 ACP, the XD-S has all the features in the guns listed above and none of the bad.
Both the 9mm and the .45 feature single-stack magazines for higher reliability and fewer jams. The 9mm offers a flush 7-round magazine while the .45 offers a flush 5-round magazine. These can be extended with grip extenders as well.
Both feature black polymer lowers and forged steel slides and you can even choose black or bi-tone finishes. Both the .45 and 9mm will run you around $600.
Kel-Tec PF-9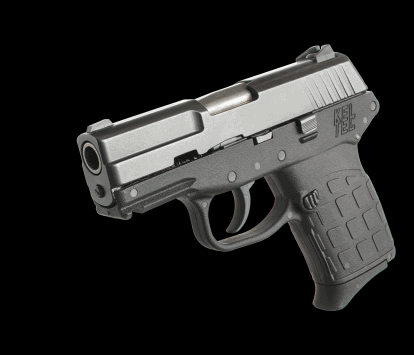 If you're looking for the smallest, lightest, and most cost-effective concealed carry gun that's still rock-solid when it comes to reliability, the Kel-Tec PF-9 is the gun for you. The PF-9 is a 9mm that offers a 7-round magazine, integrated rail, and a 3.1" barrel.
Small, simple, and reliable, the PF-9 is the best gun you can get for the money. Add onto this the ability to bolt on a belt clip and the Kel-Tec can even be worn without any additional holsters. Much like the Kahr and Glock, there are no external safeties, making it quicker and easier to draw in a hurry.
At $333, this is a perfect entry-level concealed carry firearm to start with, and with the quality and reliability it offers, it's still a perfect choice even after you've got some experience.
http://www.bioprepper.com/2015/03/29/the-5-best-concealed-carry-guns-to-keep-you-safe/
History has shown us many times that it can all fly away in a split of a second. The biggest misstep that you can take now is to think that this can never happen in America or to you! Call me old fashioned; I don't care…but I completely believe in America and what our ancestors stood for. They all had a part in turning this land into one of the most powerful countries in the world. Many died and suffered before a creative mind found an ingenious solution to maybe a century old problem. Believe it or not, our ancestors skills are all covered in American blood. This is why these must be fought for, protected, and handed on for them to do the same for our children and our children's children.
Our ancestors laid the bricks and built the world's strongest foundation…that we are about to -irreversibly forget! I don't want to see our forefathers' knowledge disappear into the darkness of time…and if you care for your family…and what America stands for…then neither should you! Watch the video below and learn more: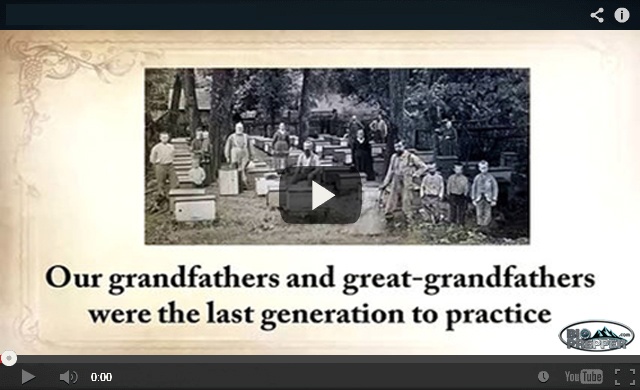 If you found this article useful, please like our Facebook page and stay up to date with the latest articles.
Check out our survival and prepping solutions HERE
WHAT TO READ NEXT:
A RETURN TO THE OLD PATHS: HOW TO MAKE PEMMICAN LIKE THE NATIVE AMERICANS
20 LOST RECIPES FROM THE PIONEERS: WHAT THEY COOKED IN THEIR JOURNEY WESTWARD
SEVEN CLASSIC GREAT DEPRESSION ERA RECIPES GRANDMA USED TO MAKE
POTTED MEAT: A LOST SKILL OF LONG TERM MEAT STORAGE
BACK TO BASICS: HOW TO MAKE AND PRESERVE LARD
THE BEST WAY TO STOCKPILE VEGETABLES OFF-GRID
OLD FASHIONED PRESERVING-GRANDPA'S RECIPE FOR CURED SMOKED HAM
HOW TO MAKE GUNPOWDER THE OLD FASHIONED WAY
SURVIVAL HERBAL RECIPES FROM OUR ANCESTORS