Headline: Bitcoin & Blockchain Searches Exceed Trump! Blockchain Stocks Are Next!
If you are a prepper I would recommend Sprouting. It is cheap and easy. There are many beans / seeds that sprout easily. Bean and seed are a very dense foods so they do not take up very much storage space. They produce a greater volume of food than other dehydrated foods. I made my sprouters for less than a dollar each. I can make sprouts in 3 days. I made several so I can have a batch of sprouts every day in an emergency. Here are the instructions to make mine and how to make sprouts:
http://www.instructables.com/id/Make-This-Sprouter-It-Works-Great/?ALLSTEPS
I have sprouted lentils that are over 10 years old and they sprouted just fine. I have also sprouted garbanzo beans, black eyed peas (the beans not the band), fenugreek seeds, mung beans, and lima beans. I do not like pinto beans. The small sprouters cost me less than a dollar each to make since the lid the to the instant coffee was a throw away item.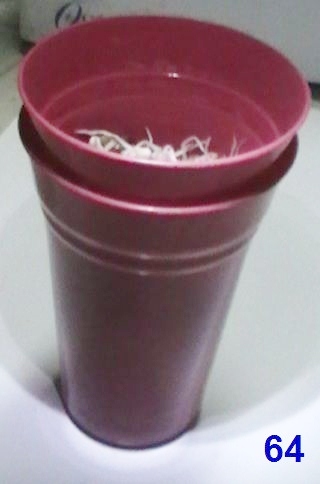 The numbers are hours.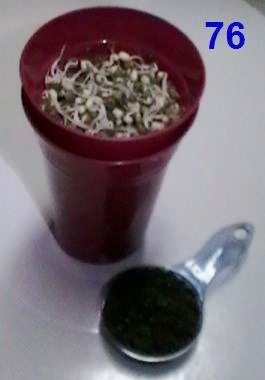 Instructions for how to make and use the sprouter here:
http://www.instructables.com/id/Make-This-Sprouter-It-Works-Great/?ALLSTEPS
Another sprouter:
Comments from original post on Intructables:
icarust says:
Saw a comment from you online about using this method to prep for emergencies. Not sure how that would work, since these surely spoil as fast as bean sprouts from the store, even in the refrigerator, right? How are they good for emergency prep? Could you please explain? Thanks!
luxstar (author) says:
Hello Icarust,
Well, They keep as long as you are rinse and the sprouts are sprouting. As soon as you stop rinse drain and sprout routine the clock is ticking and you would need to eat them in a couple of days. Here is how I would do it. Let say the power grid goes down or here in California the San Andreas fault unzips:
/survival/2012/12/out-with-a-bang-how-bad-could-an-emp-attack-be-2454182.html
So I am going to start a batch every day. On day 3 or day 4 I am going to pop open a big 18.5 oz can of soup and add extra water an all of the sprouts from batch number 1 to the can of soup along with fo-ti leaves I have growing. I am going to heat it up on the tiny 1 burner propane stove and bring it to a boil, let cool and eat. After dinner I will start another batch. So there is only a 3 day lag before I start doubling the volume of the big can of soup and no lag time for sprouts to go bad. If I run out of soup, I will still be able to eat sprouts.
Thanks for asking.
Lux
carriedavid says:
I have an easy sprouter but i like yours better
————————–
See Also:
Cow Peas 4X Survival Food (black eyed peas. Great for sprouting)
http://beforeitsnews.com/self-sufficiency/2017/12/cowpeas-4-x-survival-food-2-2523339.html
Camping At Home. It's The Easy Way to Prep
http://beforeitsnews.com/self-sufficiency/2017/12/camping-at-home-its-the-easy-way-to-prep-2523336.html