Earth is Heading Towards a 'Mini Ice Age', Sun Found To Be Cooling Experts Warn
The earth is heading towards a mini ice age, according to experts at Northumberland University, with solar magnetic activity set to drop by up to 60 per cent in the next 15 years.
Research scientists say solar activity is currently at its lowest level for 300 years.
The last time it was this low London's Thames River froze over during a mini Ice Age that is now known as the Maunder Minimum.
A breakthrough model is allowing scientists to predict solar activity with more accuracy than ever before, and top scientists are now claiming that solar magnetic activity will more than halve between 2030 and 2040.
Earth Facing 'Mini Ice Age' In 15 Years As Sun Found To Be Cooling
Your News Wire
Read more here: http://yournewswire.com/earth-facing-mini-ice-age-15-years/
Irregular heartbeat of the Sun driven by double dynamo
http://phys.org/news/2015-07-irregular-heartbeat-sun-driven-dynamo.html
https://www.northumbria.ac.uk/about-us/our-staff/z/professor-valentina-zharkova/
Clips credit: ESO, ESA/HUBBLE, SDO & NASA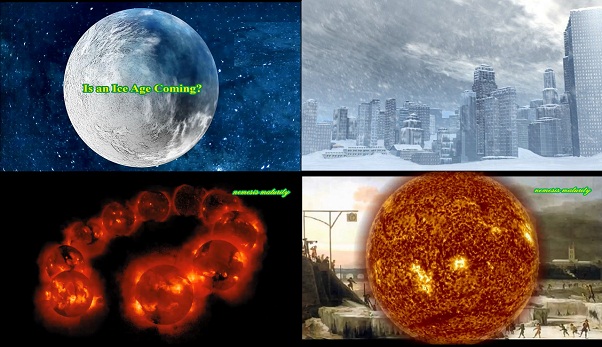 We encourage you to Share our Reports, Analyses, Breaking News and Videos. Simply Click your Favorite Social Media Button and Share.