Man-made global warming is a hoax perpetuated by the elite to make money and damage the U.S. economy, according to President-elect Donald Trump – and America isn't going to stand for it anymore.
"Obama thinks it's the number one problem in the world today. I think it's very low on the list," Trump said on the Hugh Hewitt show, indicating a major shift in U.S. policy.
He is pointing out that U.S. manufacturing and the economy as a whole has suffered since climate change rules were introduced by global organizations – making everybody poorer, except the elites who profit from the fearmongering – Trump has promised to make America competitive again.
More than 31,000 American scientists (to date) who agree with Trump have signed a petition challenging the climate change narrative – and 9,029 of them hold PhDs in their respective fields.
YourNewsWire
Read more here: http://yournewswire.com/trump-global-warming-hoax/
George Soros Paid Al Gore Millions To Lie About Global Warming http://yournewswire.com/george-soros-paid-al-gore-millions-to-lie-about-global-warming/#grclink
Clips, images credit: Getty images, AFP/REUTER, ESO, ESA'HUBBLE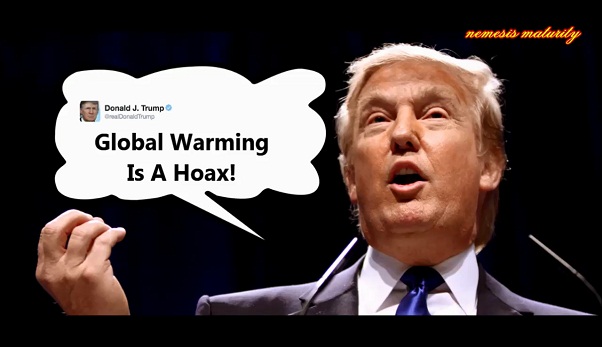 We encourage you to Share our Reports, Analyses, Breaking News and Videos. Simply Click your Favorite Social Media Button and Share.