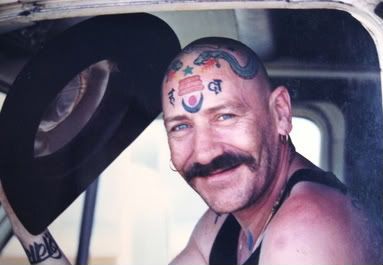 https://www.youtube.com/watch?v=1DmQygllvVM
http://www.youtube.com/watch?v=bWLqu5DWtbw
http://www.youtube.com/watch?v=jtiWFkyvh4o
http://www.youtube.com/watch?v=J__kLNLIPpA
http://www.youtube.com/watch?v=P7tlg_HiZsc
The world will always be as it is
As long as people are the same.
When people stop and look again
There'll be no pleasure and no pain.
*
The world is like a great big screen
On which you all project your dream.
The only thing I know that's real
Is the power behind the wheel.
*
Freedom is now
Where else can it be?
Freedom is now
All you have to do is see.
*
We live our fantasies and dreams
We cram our images in jeans
We haunt the shopping mall and street
Projecting on the ones we meet.
*
We hurt the ones we love the most
As we race to the winning post.
We never stop to think and care
Just as long as we get there.
*
We live our lives in fear and hope
In dark despair we often grope.
Ghosts and demons haunt our mind.
We feel we have an axe to grind.
*
We tell each other how it is
We think that life is one big quiz
The knowledge that we belch and spew
Is rooted in the me and you.
*
We chase success in empty worlds
We act like foolish boys and girls.
We laugh, we cry, we curse and scream
As we drown in our private dream.
*
And on it goes until the end
Until we find we cannot bend.
The life that we lived hopefully
Has ended up in memories.
*
Freedom is now
Where else can it be?
Freedom is now
All you have to do is see.
This is an introduction to the Mercurial World of Guru Om. He will fascinate your mind and bring you to understandings that you may have never even imagined.
Source:
http://themercurialworld.blogspot.com/2016/10/freedom-is-nowsong-lyrics.html
We encourage you to Share our Reports, Analyses, Breaking News and Videos. Simply Click your Favorite Social Media Button and Share.