Headline: Bitcoin & Blockchain Searches Exceed Trump! Blockchain Stocks Are Next!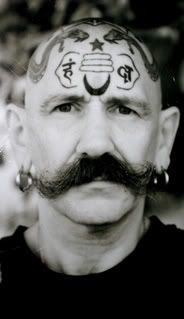 https://www.youtube.com/watch?v=1DmQygllvVM
http://www.youtube.com/watch?v=bWLqu5DWtbw
http://www.youtube.com/watch?v=jtiWFkyvh4o
http://www.youtube.com/watch?v=J__kLNLIPpA
http://www.youtube.com/watch?v=P7tlg_HiZsc
There has to be
content for
disturbance.
*
*
The difficulties in life
are there to remind one
that they are a great being.
*
*
Wherever he goes
in a
dis-honorable
society
the man of honor
is challenged.
*
*
The Silent Witness of Karma
is watching you 24/7.
Beware.
*
*
Your actions in this world
are the building blocks
*
*
A balanced mind is an absolute necessity for the survival of name, shape & form; otherwise, man destroys himself.
*
*
Someone once told me there is a party going on in New York tonight. "No, there isn't.", said I. "Not unless I'm there!" The same applies to you. There is no world unless you are there.
*
*
There are times when
I have so much fun
with my insanities
& at other times
it's quite worrying.
*
*
The Truth,
warts & all.
*
*
That's why I stay in the Now.
I don't want to think
what's coming tomorrow.
*
*
In the Now
tomorrow
never
comes.
*
*
I am the only man on this Planet who, as a child, fed a big bully a toasted Mothers Pride – dog shit sandwich. He even asked for a second helping; I kid you not. I gave him his karma back.
*
*
Telling lies is hard work,
you have to remember them.
The Truth is much easier,
there's nothing to remember.
*
*
It is a natural impulse
of the human heart
to give.
This is an introduction to the Mercurial World of Guru Om. He will fascinate your mind and bring you to understandings that you may have never even imagined.
Source:
http://themercurialworld.blogspot.com/2016/10/in-now.html