Armed and Dangerous, these three messages are. But the 'armed' needn't be guns nor weapons of war, and the 'dangerous' is not offensive. It need not be externalised, but internal. Holding our own in the energetic or psychic field and not being pushed around, through need to conform or following the crowd. We each must gain control of our own minds, because mind, thinking and decisions direct energy. Remember, "If we get the energies right on the inside of us, then things on the outside seem to go better as well."
I, myself, am armed and dangerous, at the energetic level. I don't own a gun or any means of self-defence. Yet I feel safe and supported energetically by intelligent beings, not visible, whose job it is to guide and direct the creative forces of the Creation, or of Life itself. Yet I am 'armed' because I redirect the procreative energy upward in the body, and not expel it at the sexual level..When conserved, that is my power. And 'dangerous', because I am aware enough to stop thoughts I don't want to think, oppose tunes running through my head that I don't want to hear, and in the dream or vision state resist actions that I haven't decided upon. I don't 'go with the flow', but work upstream against the flow. It's a 'way' that requires constant attention and effort, not to be taken over. But my power – attention, awareness (the directing of energy) – grows as the sexual energy is conserved and redirected upward in the body.. The mind becomes stronger, and more capable of being under MY INFLUENCE, and less subject to unconscious impulsive action, the less the sexual energy is expended.
Jesus in the Gospel of the Holy Twelve
Lection XCIII
The Order of the Kingdom (Part III)
http://reluctant-messenger.com/essene/gospel_10.htm
"3. AND another asked him, saying, If any be sick among us, shall we have power to heal even as thou dost? And Jesus answered, This power cometh of perfect chastity and of faith. They who are born of God keep their seed within them."
Now for the messages-
http://awatchmanonthewall.blogspot.com/
For previous messages in this series, please see the link.
1) 'ARMED AND DANGEROUS', June 22nd, 2018
2) 'STRONGHOLDS', July 1st, 2018
3) 'RAINBOWS vs RIGHTEOUSNESS', July 17th, 2018
4) 'A GREAT SHAKING VERY SOON', July 19th, 2018 New
New
Thursday, July 19, 2018
'What does it profit a man if he gain the whole world and lose his own soul? Mark 8:36
Jesus
What will become of the one who exchanges truth for tolerance, holiness for haughtiness, grace for greed?
Soon will come a great shaking. Very soon. Even now plans of the evil one are in motion. Will the foundations you have built withstand the approaching storms? His plans to steal, kill and destroy are in place; reducing to rubble foundations built by the hands of man. I have admonished you to sweep clean your house, removing everything that is not of Me. Pride, arrogance, sexual sins, (in thought, word or deed). Wood, hay and stubble will not withstand the winds of change that are coming.'
"What agreement is there between the temple of God and idols? For we are the temple of the living God. As God has said: "I will live with them and walk among them, and I will be their God, and they will be my people. Therefore, come out from them and be separate, says the Lord. Touch no unclean thing, and I will receive you and I will be a Father to you, and you will be my sons and daughters, says the LORD Almighty". 2 Corinthians 6:16-18
"But I have this against you: You have abandoned your first love." Revelation 2:4
"This is what the LORD says: "Stand at the crossroads and look; ask for the ancient paths, ask where the good way is, and walk in it, and you will find rest for your souls. But you said, 'We will not walk in it." Jeremiah 6:16
'Oh, People of God repent. Come to the throneroom of My mercy and grace. Acknowledge your sins, your faults, your failures. Be washed clean in The Fountain of Everlasting – Eternal Life.' John 4:14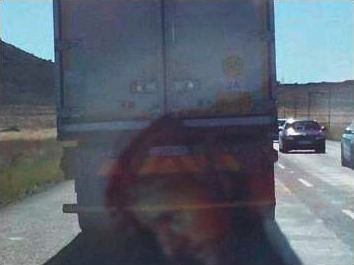 We encourage you to Share our Reports, Analyses, Breaking News and Videos. Simply Click your Favorite Social Media Button and Share.