"Sober And Irrelevant"
Still no game photos from the broke ass Hawks site.
by Gatekeeper
Tweet to Gatekeeper
Preseason game two, everyone. Aren't we all excited?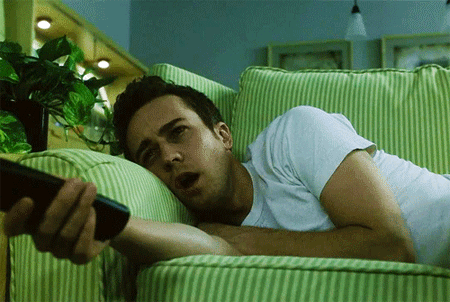 ::crickets::
With The World Cup of Money finally over we can actually get to the serious business at hand, which is the fantastic voyage to the 2017 Stanley Cup. Only roughly 9 months to go, so consider yourselves all recently knocked up in a very uncomfortable place, like in the back seat of a Volkswagen (name that reference). Drilling down to the more specific subject concerning us all, which is the Blackhawks and their roster uncertainty. Our windy city caped crusaders took their 60 minute scoreless streak into Pittsburgh, to attempt to avenge their flame out two nights previous, in front of their home fans. As I stated in that recap, I really don't care if they go 0-6 in the preseason as long as they hash out some of the holes in the roster. Play the hell out of the kids, which is exactly what they did Wednesday night. Just accept it for what it is, and enjoy seeing some future Blackhawks wearing their Halloween costumes a month early. Tonight they were trick or treating in Pittsburgh PA, to wrap up the ass end of a home-n-home against the Pens. On to the action…
Due to the Hawks getting in late to Pittsburgh, they were pretty sluggish to start the game. They didn't get a shot until almost half way through the period, but somehow ended up with 7. The Pens had the edge in chances and shots with 13. Other than that, there wasn't much excitement to speak of, which helped extend the Hawks scoreless streak to 80 minutes.
The Blackhawks barely stepped out of the locker room and they put themselves down 0-1. The rest of the period was back to boring vanilla hockey and 19 and a half minutes later, the score remained that way. This extended the Blackhawks scoreless streak, once again, to 100 minutes.
The Blackhawks third period was just more of the same anemic offense, leaving the Pens to win 1-0. What more can you say about 120 straight scoreless minutes of hockey? I was the sorry fucking sap that rushed home to watch this garbage on the DVR. See you all at the UC tomorrow…
The Good
Lars Johansson didn't get a lot of help in the first period, but showed some veteran poise. I was impressed. He has a very smooth feel to his style and doesn't waste a lot of movement. He looks bigger in net that the 6′ he's listed at, and finished with 18 saves. Certainly and adequate starter for the IceHogs
Tyler Motte showed some good offensive skill in this game. He was in on Marc-Andre Fleury one-on-one, twice in the second period alone.
If Trevor van Riemsdyk is one of your top offensive weapons, you're having a rough night, and this was certainly the case. He channeled his inner Blackhawks Legend Bobby Orr, and was involved in several offensive rushes.
The Bad
It took the Blackhawks almost 8 full minutes to finally get a shot on net in the first period. Not ideal. This may have had something to do with the late flight into Pittsburgh.
After sneaking out of the first period unscathed, the Blackhawks gave up a 0-1 lead less than 30 seconds into the second period. Big dopey Carl Dahlstrom got caught chasing the puck and left Scott Wilson wide open in front of Johansson. Johansson actually got a piece Wilson's shot, but it had enough on it to get into the net.
Marc-Andre Fleury only had to make 24 saves, which is a really easy night for him.
The Ugly
The Pens Steven Oleksy turned out to be a real piece of shit, sticking his leg out and nearly maiming Graham Knott, after a bit of a cheap shot and fight earlier in the night involving Ryan Hartman. The only noticeable thing Kyle Baun did the entire game, was jump on Oleksy after the cheap shot on Knott.
Speaking of Hartman, he's playing himself out of the lineup quickly. His first game was generally awful, and then he negated a Blackhawks powerplay in this one with a stupid interference penalty. He's got the Andrew Shaw stupidity down pat.
Holy shit, the Blackhawks power play was atrocious.
The Lineblender
Motte – Hinostroza – Hartman
Fortin – Kero – Baun
DeBrincat – Knott – Schmaltz
Labrie – Desjardins – Lundberg

Forsling – Gustafsson
Kempny – Rozsival
Dahlstrom – van Reimsdyk

Lars Johansson
Mac "The Truth" Carruth

Source:
http://puckinhostile.blogspot.com/2016/10/preaseason-blackhawks-at-pittsburgh-1-0.html
We encourage you to Share our Reports, Analyses, Breaking News and Videos. Simply Click your Favorite Social Media Button and Share.