In this week's edition of Grind My Gears, we need to discuss a very serious mental disorder.
FAIR WEATHER FANS.
After a 4 game skid, the demeanor of the average Ravens fan has reached an all-time low and I, for one, am not upset with that dark cloud following Ravens fans around like a bunch of Eeyores. I'm of the thought that a realist is much more tolerable than a knuckle head with his blinders on, singing 'Everything is Awesome!' from the Lego Movie, ignoring signs of trouble, and predicting the team wins out from here, then goes to the Super Bowl where Joe Flacco wins the MVP, followed by the 2017 draft where they'll pick all future HOFers.
Let's be honest: That's not real life.
But those eternal optimists bother me much less than a classic Fair Weather Fan.
Given that the expression requires some clarification, we'll go to the ultimate source for all things street, slang, or uncommon.
Urban Dictionary.
Here's how they define a Fair Weather Fan (FWF).
"A fan of a sports team who only shows support when the team is doing well. During hard times they usually bandwagon other teams. They basically have no real loyalty to the team, but still manage to get better seats than you at the game. Strangely they mysteriously vanish at the first sign of trouble."
Pretty cut & dry, right?
(by the way the 'bandwagon' note, for those unfamiliar, simply means jumping on as a 'fan' of another team that wins because your 'team' is looking like a loser. Google 'Drake' for the ultimate bandwagon fan. Or LeBron James, who supports the Indians and loves Cleveland… yet avoided the Browns home opener to go to the LA Rams home opener… but apparently he's a Cowboys fan)
WARNING: this is gonna get a bit ADHD rant-ish so bear with me…
If you struggle to identify a FWF, here's a few notable tells:
-Selling the rest of their PSL's for the season. They quit going to games.
-Call the game 'over' after a 3 & out… on the first drive.
-Beg the team to tank for the 1st overall pick in the draft, then mock the notion saying that the Ravens will whiff on the pick anyway.
-Everybody sucks on the team. Even if they've been a stud all year & make 1 bad play? SUCK. Justin Tucker misses a 95 yd FG? AWFUL. 5 sacks in the game for Suggs but he lets up a 5 yard completion? BUM.
-Start comparing the team to the Browns, then suggests Cleveland take this team back.
-"Fire Ozzie Newsome, Fire John Harbaugh, cut Joe Flacco" is a frequent tweet on Sundays. Mondays too. Occasionally retweeted midweek as well. Could possibly be included in their bio too.
These are the biggest identifiers of a FWF. Those people avoid the stadium, avoid watching the game on TV after only 2 consecutive losses, avoid conversations about the Ravens unless it's with somebody who agrees with them, and will relentlessly tell you how wrong you are if you say something positive or predict a single win for the team the rest of the season. They'll also drop a 'told ya so' after every loss, and despite acting like they don't pay attention to the Ravens? They'll still poke around the box scores on ESPN to see if they're legit in backing away from the team or not.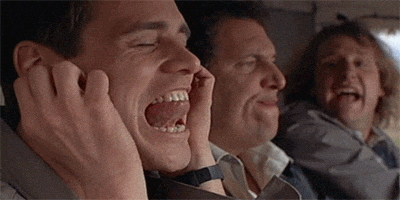 After all, if the team starts to thrive again? Say 4 wins in 5 games or so?
They're baaaaaack!!
For now, at least.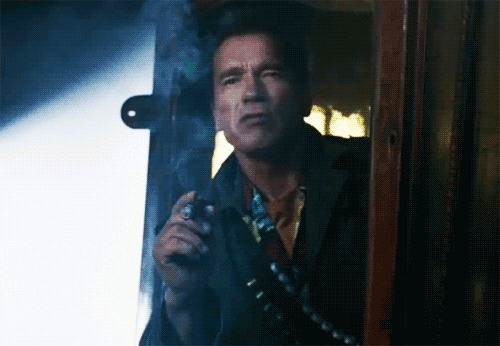 But here's the deal Fair Weather Fans: YOU DON'T COUNT AS A FAN IN ANY CAPACITY.
We don't need part-time fans who only stick around for the good.
Ravens fandom is like a marriage. You stick it out through better or worse. Through thick and thin. In sickness and in health. You need to be the Harry Dunn to the Ravens' Lloyd Christmas. The Vince Vaughn to the Ravens' Owen Wilson in literally any movie because they can't thrive without the other, with the exception of Vince Vaughn in Fred Claus because I'm a sucker for Christmas movies. Be the Cal Naughton Jr. to the Ricky Bobby that is the Ravens.
Shake without bake? No thanks.
Purple Friday's aren't only for winning weeks people! If you want to toss your jersey in frustration after a 1-score game (so, every week essentially)? FINE. But you best pick that jersey up off the ground later in the evening, hang it back up and be ready to suit up next Sunday. Cheering is allowed, you don't always need to go all dark and emo on every single aspect of the game.
"The Ravens scored? Whatever… they'll give up a TD here."
"They won? Doesn't matter they won't win next week, and they'll miss the playoffs anyway…"
Get a grip guy! You want to be salty (still trying to bring that back)? I can dig it. Injuries suck, play calling has been questionable at times, the penalties are brutal, and Flacco has regressed.
See? I can do it too!
But I can also recognize that things aren't all bad, the season isn't over, the franchise isn't leaving town, and some player on this team? They're actually playing well! Just look at Justin Tucker! Matt Judon! Terrance West! Heck, Jimmy Smith hasn't had a DPI yet this season! THAT IS REMARKABLE!!
And with 7 straight 1-score games this season, the team has yet to be officially 'out of the game' at any point in time!
That counts for something, right??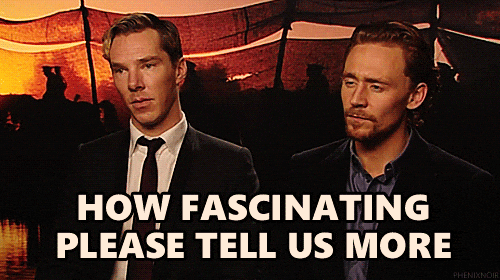 So why bring up the fair weather thing now, other than the fact that 4 losses in a row have really brought the part-time fans out of the wood works?
It's simple: STEELERS WEEK IS RIGHT AROUND THE CORNER.
The Ravens need their fans in full support next week. Not passive-aggressive cheers from the fans expecting to lose big. Not PSL owners selling their tickets off to Steelers fans (see Raiders & Skins games this season for reference). We don't need empty seats in the stadium and low ratings on the TV.
Do you honestly want to become a Florida NFL franchise? Miami? Jacksonville? Tampa Bay? There's 3 teams who can't fill stadiums to save their life! Jacksonville is so awful with fan support that they've oft been rumored to be on the move to the UK, while Miami had to add a sun shade just to convince fans to show up!
And from the looks of it, the Ravens are headed down that slippery slope…
So please, I beg of thee Fair Weather Fans. Reconsider your loyalties to this team. Reapply for a full-time membership to the fanbase. Show pride in your Ravens. If you have tickets for the game? GO! If you can't make it and need to sell them? FIND RAVENS FANS TO BUY THEM! Let Steelers fans tell you our team sucks, don't do it for them!
You can continue to be critical, but keep it in check and don't ignore or shun the good aspects of this franchise.
And please… no more of this part-time garbage.
The post GMG: Fair Weather Fans appeared first on Russell Street Report | Baltimore Ravens News.
Source:
http://russellstreetreport.com/2016/10/28/street-talk/fair-weather-fans/
We encourage you to Share our Reports, Analyses, Breaking News and Videos. Simply Click your Favorite Social Media Button and Share.