While I hate going through this for a third straight week, at least the Ravens have made my job easy on me! After all, I can publish this blog with three easy steps:
Step 1: Go to last week's 5 Stages of Grief post
Step 2: Copy
Step 3: Paste
You would think things would change, adjustments would be made, mental mistakes would be eliminated, so on and so forth. But alas, here we sit at 3-3, and in dire need of going through the Stages of Grief once again…
DENIAL
THREE WEEKS IN A ROW? IMPOSSIBLE!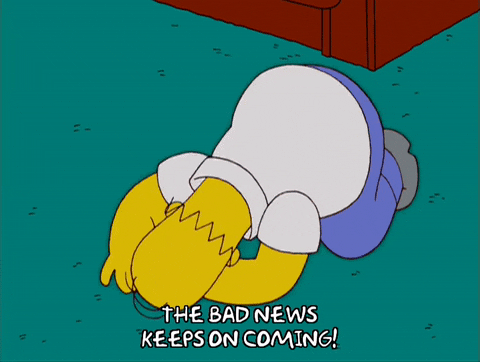 There's no way John Harbaugh has never read the definition of insanity, right? He knows insanity is defined as 'doing the same thing over and over, but expecting different results,' right? I mean two weeks ago you fail to take the points and lose by one score… last week you fail to take the points and lose by one score… so naturally this week you simply take the points, right? RIGHT JOHN? HELLOOOO JOHN… THIS IS THE COLLECTIVE VOICE OF THE RAVENS FANS TALKING… CAN YOU HEAR US SCREAMING TO TAKE THE POINTS? I'm sure he heard us, it must have just been a mistake. Again. For the third week in a row.
---
ANGER
You get a flag! You get a flag! EVERYBODY GETS A FLAG!!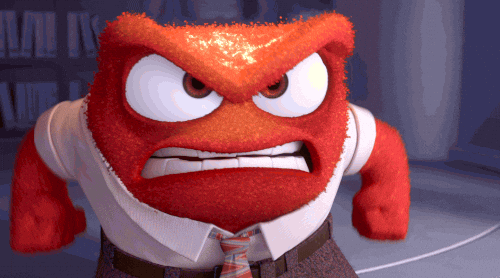 You know what? Never in the future of this team should the words 'discipline' and 'Ravens' be mentioned in the same sentence, barring the inclusion of any variations of the word 'zero' between the two, or with a 'smh' or 'lmao' behind it. This team literally cannot get out of it's own way, and is essentially handing their opponents wins. I mean, every time they do something positive? Nah! Flag time! WOOOO!! And it's ALL discipline related with this team. False starts, offsides, neutral zone infractions… it's focus. It's concentration. It's non-existent!
And if they opt out of the flag fest? Well, then Harbaugh is simply going to railroad the team by going for an unsure thing instead of TAKING THE POINTS! ALWAYS TAKE THE POINTS! And even if by principle, you want to be aggressive, but failed the previous two games in succeeding at that and lost by a single score that wouldn't have happened had you taken the points?
THEN ADMIT TO YOURSELF IT'S NOT WORKING AND TAKE THE POINTS!!
Does John NOT see that being stubborn and ineffective is what just got Marc Trestman canned?
And on a side note, can we petition for a name change? I want to go with "BaltUGHmore RavUGHns."
Head coach? John HarbaUGH.
QB? Yup! Joe FlaccUGH!
ShUGHreece Wright, Elvis DumUGHvil… you get the gist.
We can get it printed on shirts, hats, paper bags with eye hole cut outs…
BARGAINING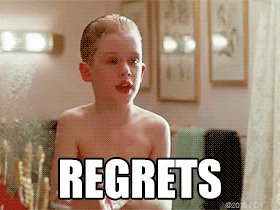 If the Ravens would have had a shorter leash on Trestman, then we could have bumped up Marty Mornihnweg sooner to the OC role, and this offense would be fully his, as opposed to having less than five days to prepare (yes, I know the 'system remains the same' but that was coming from a head coach who said the system would stay the same under Trestman when Gary Kubiak left and we all see how accurate that was). Having the players buy in to MM sooner would've potentially helped in this game.
Except with the 1st-and-goal from the two-yard line series. If Mornihnweg wouldn't have wasted a play on that QB sneak on 3rd-&-goal when Joe was trying to run behind a line comprised of more backups than starters, then followed it with a play call for a pitch backwards to the six and try to make Terrance West run it in from there? Maybe we'd be having a different conversation today. Of course that pitch play may have worked if Kyle Jusczyzk didn't whiff on his block trying to open a lane for West.
Then again, NONE of this really would have gone south if the starters stayed healthy. We're talking 10 starters missing by the 4th quarter: Marshall Yanda, Rick Wagner, Ronnie Stanley, Steve Smith Sr., Jimmy Smith, Shareece Wright, Elvis Dumervil, Terrell Suggs, C.J. Mosley & Devin Hester. All out. Take those injuries away and we should be 4-2.
DEPRESSION
You know what? I quit.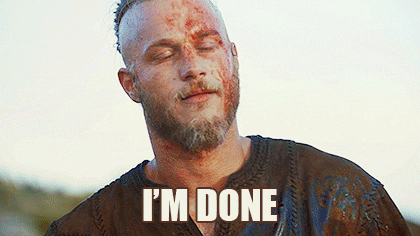 Between the Orioles Playoff game and the past three Ravens games, I've seen four Baltimore October contests go to the opposition thanks in large part to coaching decisions. And I'm not saying those coaches need to be ousted, but if you go back to that whole definition of insanity? You can see why change isn't in the immediate future. Or near. Or within reason. Or anytime in the next calendar year.
Possibly not the one after that either.
We should just accept our fate, and start hanging out with Dolphins fans, Bears fans, Chargers fans, and both of the Browns fans (I can't imagine they have more than two). This team's issues are looking more like the perfect storm for a 2017 blow up. Drop the ax on the vets, trade any valuable players for more draft picks, hire a new scouting department, spend the next two years using Flacco's contract as a conversational scapegoat, justify your team pride by talking about previous Super Bowl wins (like a Steelers fan) or 4th-&-29, and wait with bated breath for the eventual turn around.
If that ever comes…
ACCEPTANCE
Three weeks in a row feeling like Groundhog Day and all you can do is Josh Lambo it (that's laughing at a loss because it's beyond ridiculous to think about).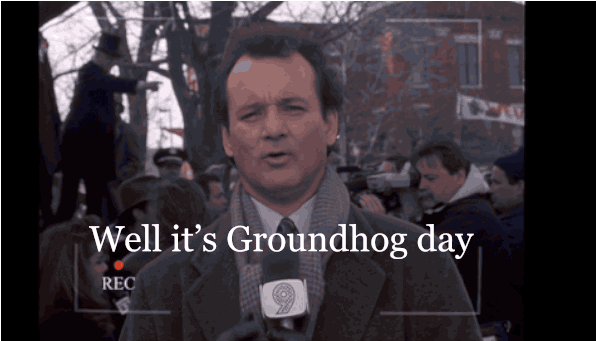 Ultimately, the Ravens are still 3-3 on the season, and in a division that saw all four teams lose on Sunday. Also worth noting, there are 12 teams with worse records than Baltimore, and guess what? We play one of them in the Jets (1-4) next week! And could we ask for a better matchup? I mean the Jets offense is anemic right now, which should help the Ravens defense after the embarrassment this week, and despite the likes of Darrelle Revis in the secondary for the Jets? The team has been getting burned by downfield shots all season- something that Mornihnweg would like to see more of from Joe! It's like a match made in heaven (yes, I am ignoring their boss D-Line vs the Ravens backups on the O-Line)! It also helps knowing the Jets are coming home on a short week after a MNF game on the left coast (well, Arizona-almost).
Advantage: Baltimore
Follow that up with a bye week to rest, then come back to the Steelers likely trotting out Jarvis Landry at QB, then the Browns on a Thursday night game in the same week. Essentially, 6-3 is not terribly unrealistic! And giving the offense a chance to figure out Mornihnweg's system, as well as giving the team time to get healthy prior to the true meat of the schedule is purely beneficial.
You may not want to drink the Purple Kool-Aid. And that's fine. But the fat lady hasn't sung just yet and this team may in fact pull through!
Also, Pittsburgh lost to the freakin' Miami Dolphins on Sunday.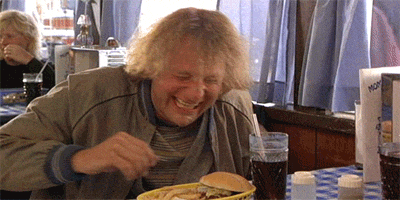 The post Groundhog Day appeared first on Russell Street Report | Baltimore Ravens News.
Source:
http://russellstreetreport.com/2016/10/18/5-stages-of-grief/groundhog-day-ravens-giants/
We encourage you to Share our Reports, Analyses, Breaking News and Videos. Simply Click your Favorite Social Media Button and Share.